Dragging anchor and subsequent collisions by general cargo vessel Celtic Spirit
Location: River Humber, England.
Accident Investigation Report 18/2018
Investigation report into marine accident including what happened, safety lessons and actions taken:
MAIB investigation report 18-2018: Celtic Spirit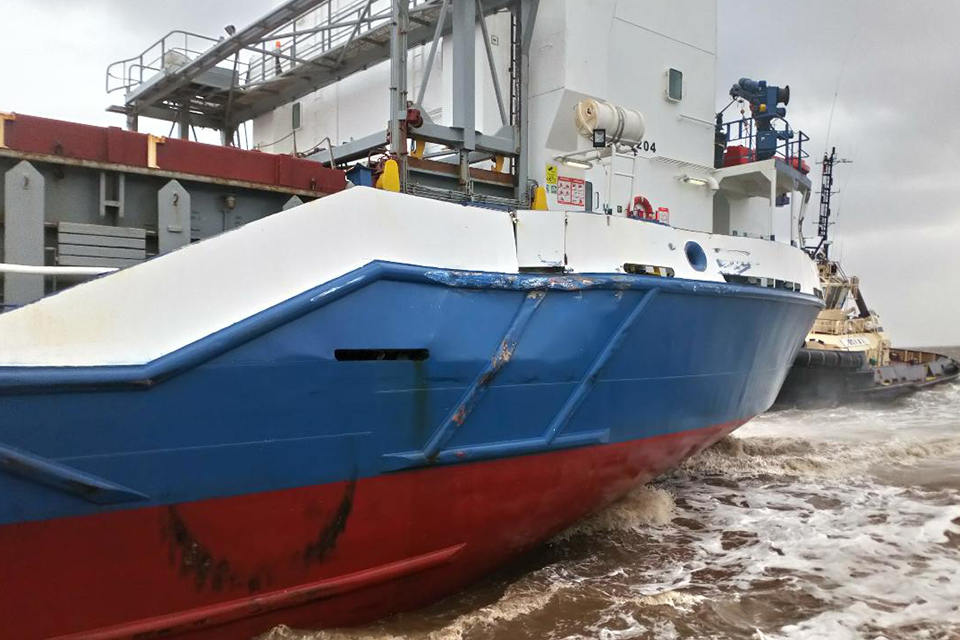 Summary
During the morning of 1 March 2018, the UK registered general cargo vessel Celtic Spirit started to drag its anchor in heavy weather on the River Humber, UK. The watchkeeper did not immediately identify this and Celtic Spirit subsequently collided with the research and survey vessel Atlantic Explorer and the general cargo vessel Celtic Warrior, which were at anchor. All three vessels sustained shell plate damage, but there were no injuries and no pollution.
The report highlights the importance of ensuring taking tidal and environmental conditions fully into account when going to anchor and ensuring that the frequency and accuracy of position monitoring is commensurate with the conditions experienced.
Safety lessons
the vessel dragged its anchor because insufficient anchor cable had been deployed for the tidal range and the environmental conditions

it was not immediately identified that the vessel was dragging its anchor because the position monitoring interval was inadequate

the watchkeeper did not alert Vessel Traffic Services or nearby vessels that the vessel was dragging anchor

the vessel was unable to manoeuvre in time to avoid the collisions because its engine was not on immediate readiness
Recommendations
In view of the actions already taken, no recommendations have been made.
Published 31 October 2018