Collision between bulk carrier Gülnak and moored bulk carrier Cape Mathilde
Location: Teesport, River Tees, England.
Accident Investigation Report 5/2020
Investigation report into marine accident including what happened, safety lessons learned and recommendations: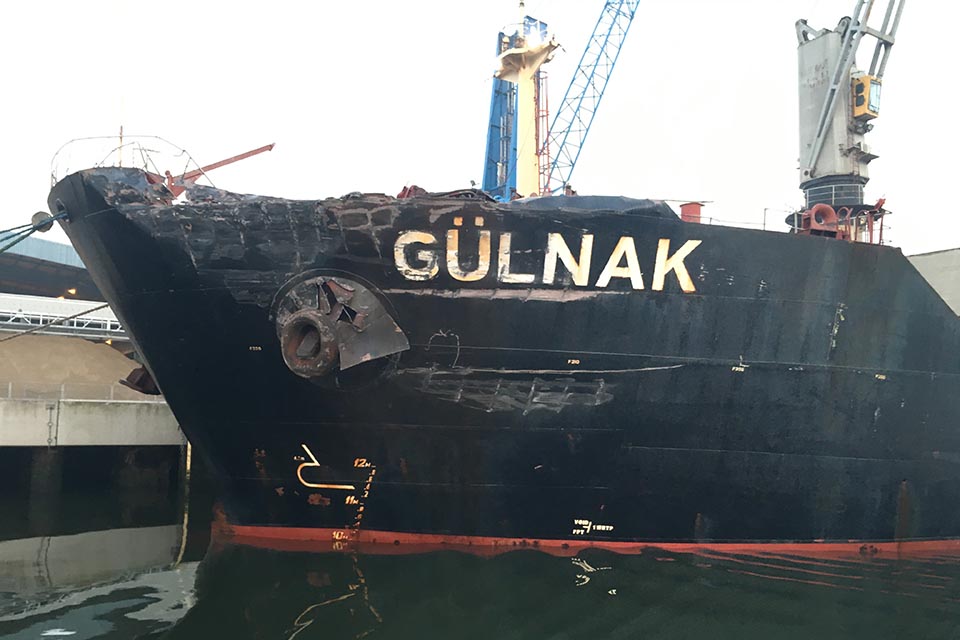 Damage to port bow of Gülnak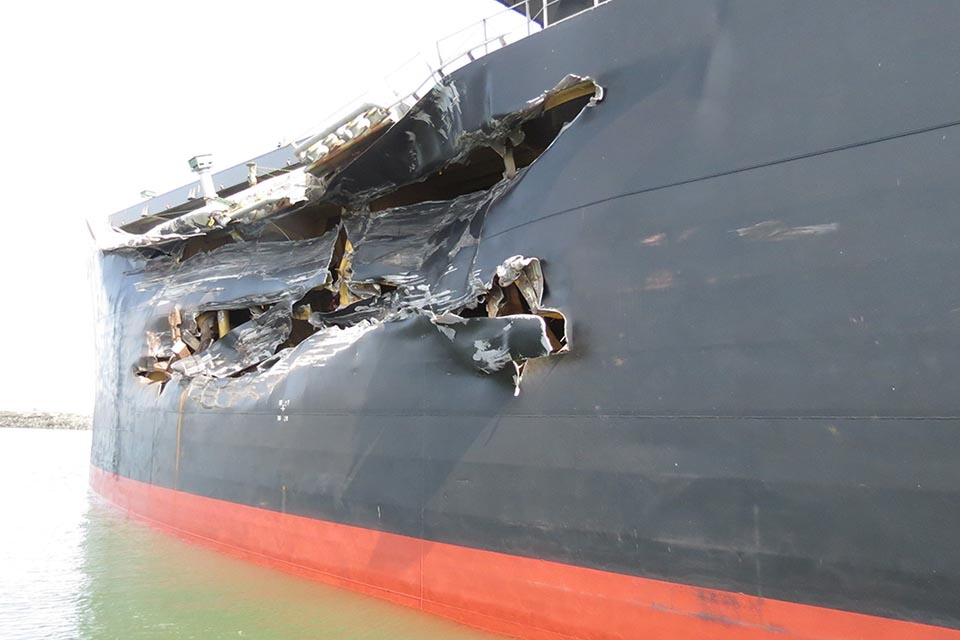 Damage to port side of Cape Mathilde
Summary
The Turkey registered bulk carrier Gülnak collided at a speed of 6.7 knots with the Panama registered bulk carrier Cape Mathilde, which was moored alongside the Redcar bulk terminal, Teesport, England. Both vessels were damaged but there were no injuries and there was no pollution.
Gülnak's bridge team, which included a pilot, lost control of the vessel's heading towards the end of an intended turn to port in the main navigation channel. Despite the use of full starboard rudder and full speed ahead, the port turn was not fully arrested and subsequent application of full astern power was insufficient to avoid a collision with Cape Mathilde.
No direct cause was identified, in part, due to the omission of critical engine and rudder data in the vessel data recorder.
Actions taken
The harbour authority has reviewed the navigational risk assessment and reinforced current practices that are intended to prevent similar accidents.
Recommendations
Gülnak's owner, Gülnak Shipping Transport & Trading Inc., has been recommended (2020/109) to highlight the accident to its masters and embarked pilots, closely monitor and validate the manoeuvring characteristics of the vessel, and ensure bridge equipment is operating correctly.
Published 13 February 2020