Trade mark series applications
Around 40% of series applications don't meet the requirements. We recommend you read this guide if you are considering making a series application.
If you have different variations of your trade mark then they might qualify as a series.
A series of trade marks consists of up to six marks in a single application.
For a series to be acceptable, the marks should:
look the same
sound the same
mean the same
Any differences must be minor.
Cost
A series of more than two marks is subject to an extra fee of £50 per mark.
This fee is non-refundable, even if we refuse your series application.
Examples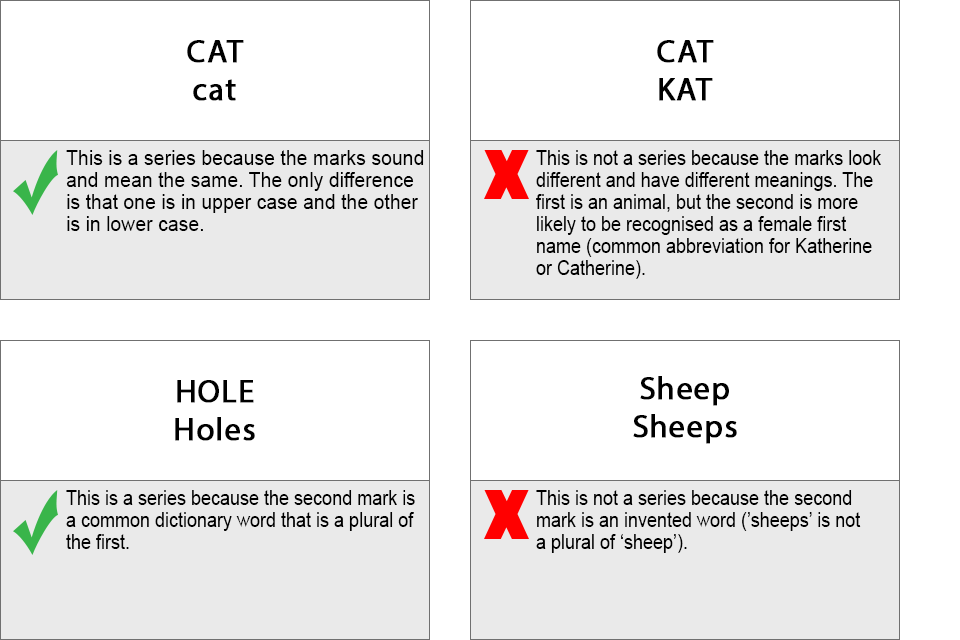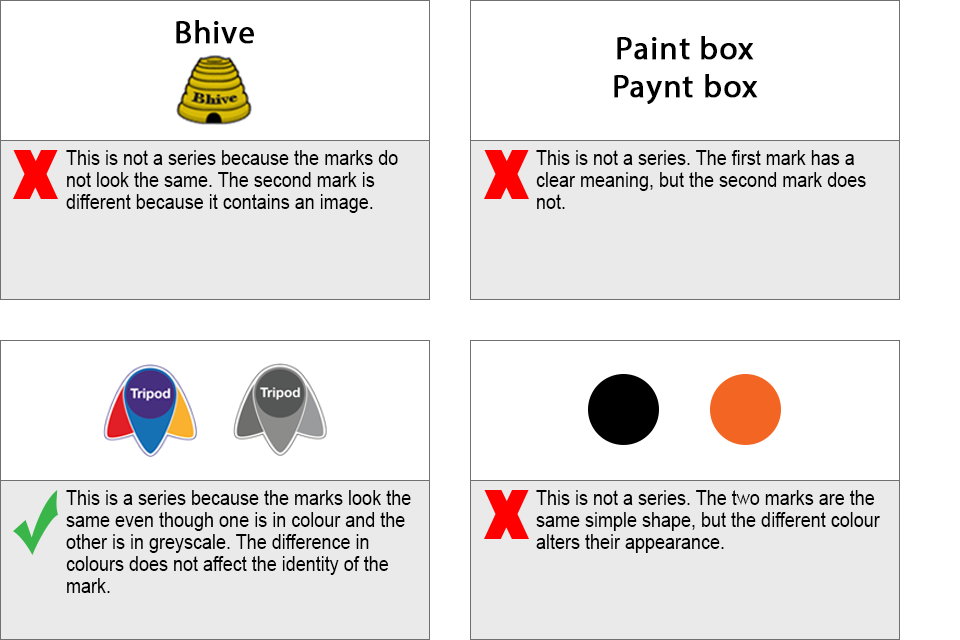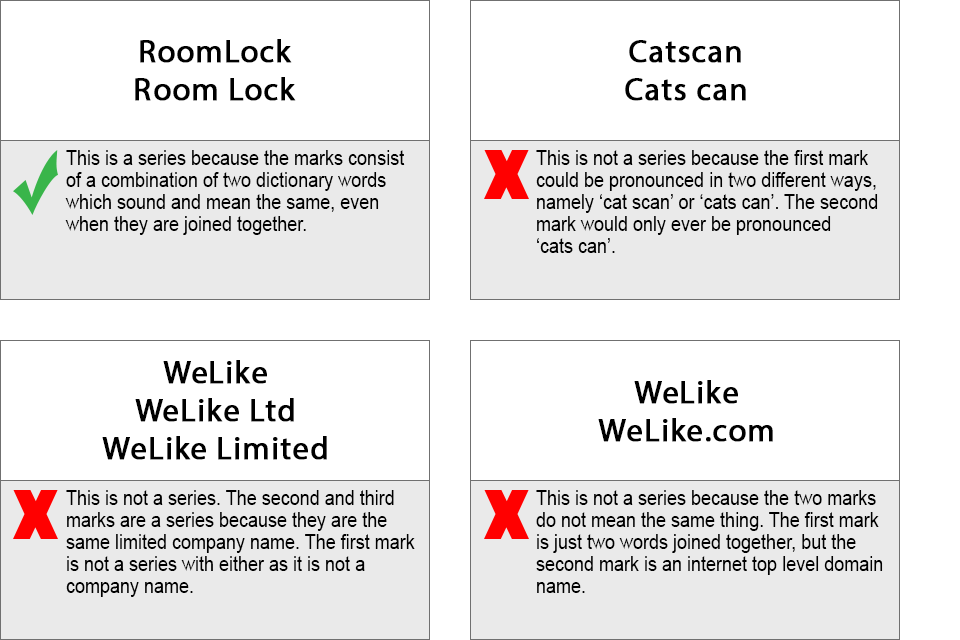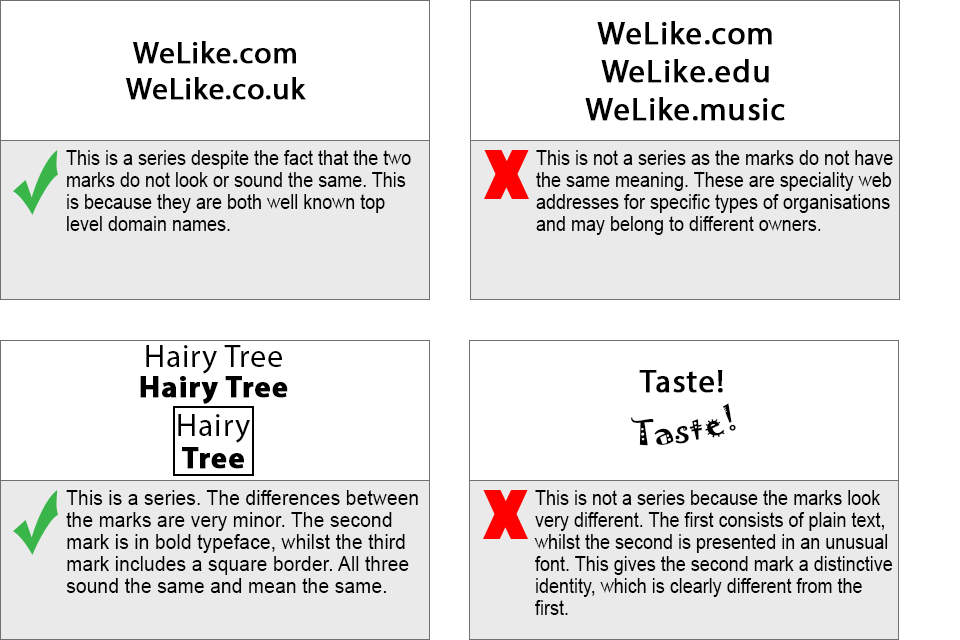 If you use assistive technology (such as a screen reader) and need a version of these examples in a more accessible format, email information@ipo.gov.uk. Please tell us what format you need. It will help us if you say what assistive technology you use.
Further reading
This information is only intended to be a guide. The Trade Marks Examination - The examination guide contains detailed information about trade mark series.
Speak to an Intellectual Property professional
If you are still unsure whether your marks will be acceptable as a series you should speak to a trade mark attorney.
The Chartered Institute of Trade Mark Attorneys (CITMA) can help you locate an attorney in your area.
Published 3 May 2017
Last updated 25 October 2018
+ show all updates
Link to the The Manual of Trade Marks Practice to Trade Marks Examination - The examination guide added.

First published.