Supporting you through the assessment process
Information about the support available through the Civil Service Fast Track Apprenticeship assessment process.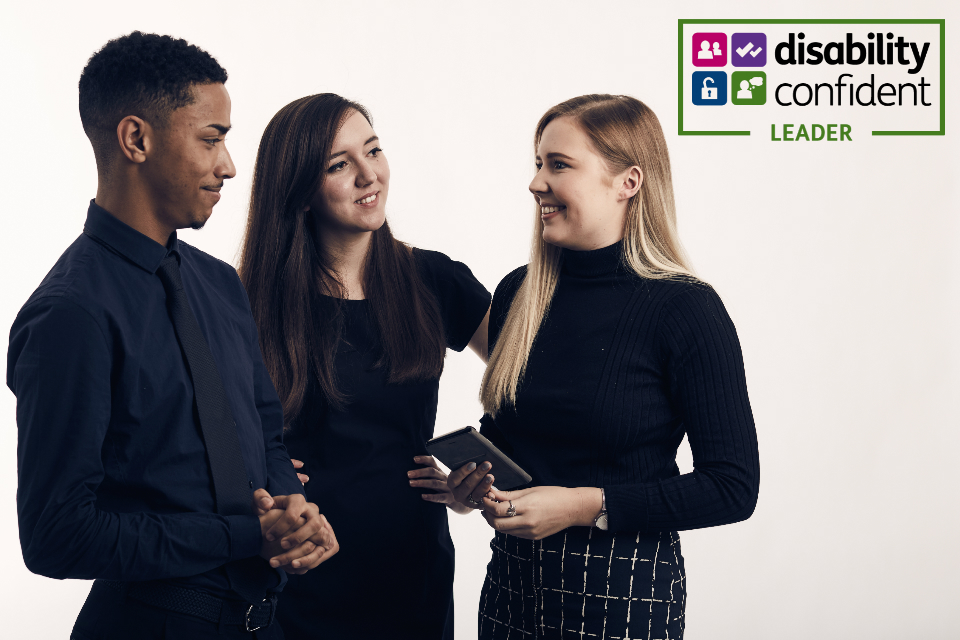 Attracting the widest range of applicants
We want to recruit people from all walks of life into the Civil Service. The Fast Track apprenticeship has no upper age limit and we actively reach out to people from under-represented and disadvantaged groups.
Our outreach activity includes online challenges, insight days and skills sessions raise awareness of the Fast Track Apprenticeship with audiences who may not have heard of us.
This year, we are working with the following partners: MyKindaFuture, Elevation Networks, Rare Recruitment, Graduate Promotions and Stonewall.
We also work with MyPlus Students Club, to help us connect with students with disabilities.
Supporting people with a disability or health condition
People living with a disability or health condition will be supported during the Fast Track assessment process, as well as throughout their Civil Service career.
Fast Track works in partnership with applicants to identify adjustments to all stages of our assessment process, ensuring equality of access for all.
We're proud to be a Disability Confident Leader employer with substantial experience of supporting applicants through our assessment processes and into brilliant careers.
We are experienced in supporting applicants with a range of needs, including visual impairments, autism, Asperger's, dyslexia and mobility requirements. Our assessment centres are fully wheelchair accessible.
When you apply, you'll be able to tell us about any assistance you need to perform at your best. If you need to chat to us before applying then please feel welcome to contact us.
Our Guaranteed Interview Scheme
We operate a Guaranteed Interview Scheme (GIS) and the type of support we can offer to you under GIS at each stage of the assessment process is detailed below.
At the registration/online test stage
At initial application please tell us if you have a disability, if you wish to apply under GIS, and if you need some adjustments during the assessment process.
If you apply with GIS you will be able to opt out of taking the numerical and verbal tests.
The situational judgment and competency questionnaires are not timed, and you will be asked to share with us any adjustments you need to complete them.
We may invite you to take the questionnaires at an assessment centre if this provides the best support for you. At our centres you can access specialist software, a scribe or a support worker.
For some candidates we have found it beneficial to seek specialist advice on the best level of support we can provide.
At the assessment centre stage
If you're successful at the application/online stage we will prepare you for the assessment centre by having a further discussion about the support you need for this stage.
If you have any further questions about the assessment centre, please refer to our Fast Track Assessment (FTAC) Guide 2018: Supporting you through the assessment process (PDF, 732KB, 22 pages)
If you are offered a role
Once you start your Fast Track apprenticeship your manager will work with you to arrange any adjustments you need in your day-to-day job.
Applications are now closed
Published 13 January 2017
Last updated 20 February 2017
+ show all updates
Link to applications now live

First published.