Guidance
HMCTS Crime Reform event, 24 January 2019
Hosted at Bristol Magistrates' Court on 24 January 2019, this event was the first held in the South West region.
This event was aimed at legal professionals but was also relevant to professional court users and academics interested in the future reform of the criminal justice system.
Crime reform event: Bristol 24 January 2019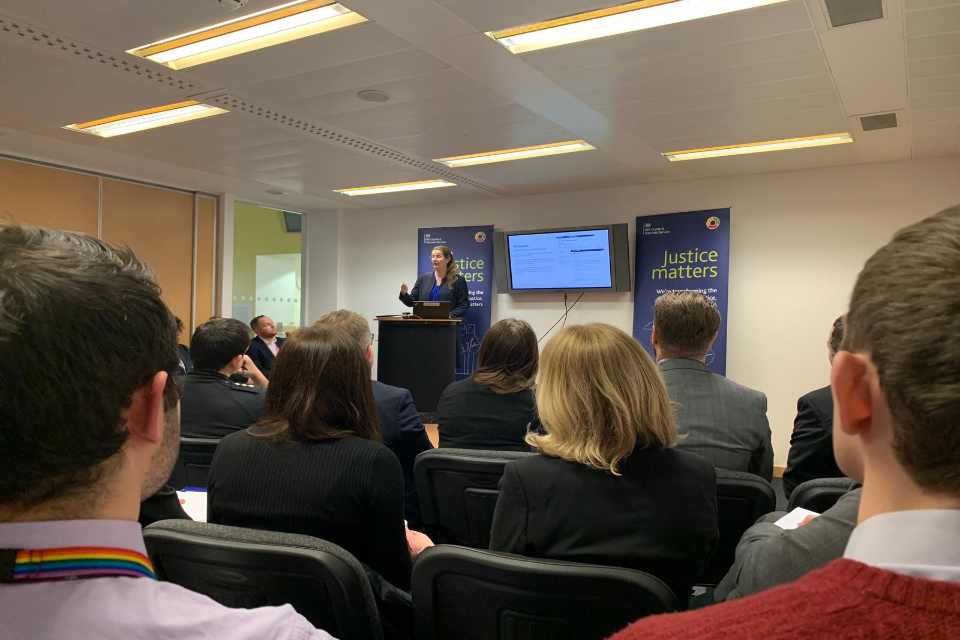 This is one of a series of events to engage and inform legal professionals about the work we are doing in collaboration with the senior judiciary and the Ministry of Justice, to reform the courts and tribunals system. During the event we showcased how the reformed crime area will support digital working throughout the criminal courts, enabling all participants in the criminal justice system to work from the same information to reduce duplication of effort, and introduce more consistent working practises.
Crime reform event - question and answer session
Crime reform event slides - 24 January 2019 (PDF, 2.42MB, 17 pages)
Published 28 January 2019
Last updated 4 February 2019
+ show all updates
Videos of the event added.
First published.