UK Deterrence and Assurance Academic Alliance (DAAA)
A community of interest for academic institutions to partner with Dstl on deterrence and related topics such as assurance, coercion and conflict escalation.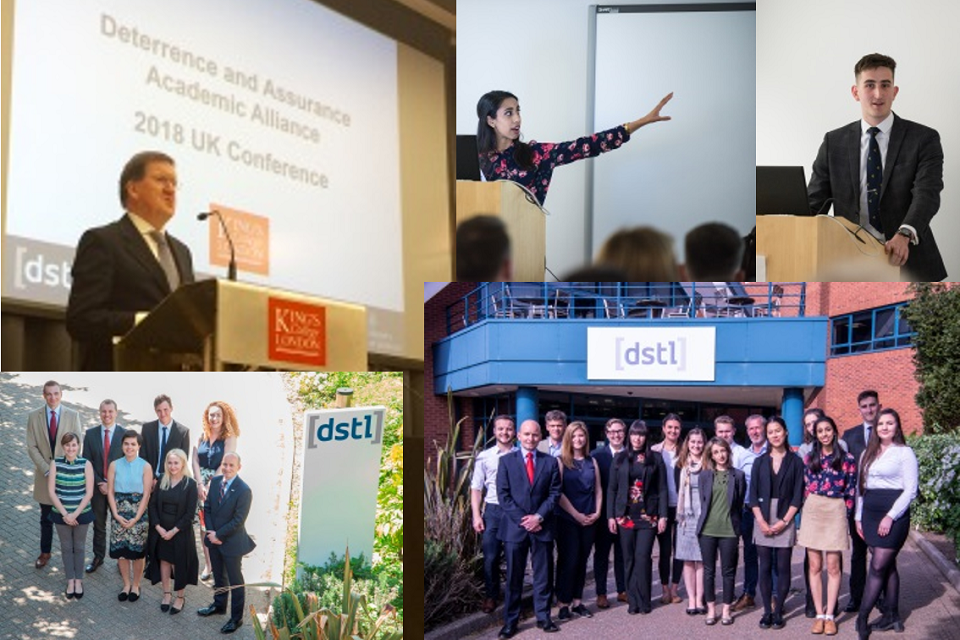 The UK Deterrence and Assurance Academic Alliance (DAAA) aims to stimulate new thinking, and reinvigorate UK expertise, on deterrence and related topics such as assurance, coercion and conflict escalation. Our intent is to build a community of interest, made up of academic institutions in partnership with Dstl, that will conduct new research on these topics in order to reinvigorate this important subject.
The Alliance provides opportunities for UK universities to host events, ranging from small seminars to large conferences, that will bring together subject matter experts, young professionals, students, government policy and strategy leads, military personnel, and other stakeholders from UK and overseas. The aim is to refresh our understanding of deterrence and assurance, and reconstitute UK national expertise on the subject.
DAAA objectives
Our objectives are:
Development of a community of interest
Leveraging of existing expertise and research on these topics
Encouragement of the development of deterrence professionals
Context
The 2015 Strategic Defence and Security Review highlights that one of the UK government's priorities is to deter state-based threats. In addition, National Security Objective 1 is defined as 'Protect our People', stating that the UK will 'deter potential adversaries, including through renewal of our nuclear deterrent'.
DAAA activities
Bringing together those with an interest in deterrence and assurance is at the heart of DAAA activity. It is our intent to run two workshops each academic year and conduct an annual conference (preferably at academic institutions). We are also keen to partner with, participate in and promote other relevant events at UK universities. Please let us know about events that you may be running that would be of interest to DAAA members. Details of future events will appear here.
Upcoming events
2021 U.S. Strategic Command 6th Annual Academic Alliance Conference (30 March to 1 April 2021)
An online conference held by Dstl in partnership with U.S. Strategic Command and the U.S. Naval War College. The theme is 'Building a Common Language: Integrating Deterrence and Competition with Allies'.
This year's conference will be held in an entirely virtual format. It will feature panel discussions with participants from around the world, an experiential learning event designed to challenge participant understanding of deterrence, and a national security career fair. There is no fee but you must register to attend this conference.
Reading list
For further information on deterrence and assurance, both in theory and in practice, alliance members have drafted a reading list to provide an illustration of academic and military understandings of the concepts. This reading list can be found here: Deterrence and Assurance Academic Alliance Reading List (PDF, 206KB, 4 pages)
Contact us
UK DAAA: DSTLDAAA@dstl.gov.uk
U.S. Strategic Command USSTRATCOM runs a parallel DAAA activity in the U.S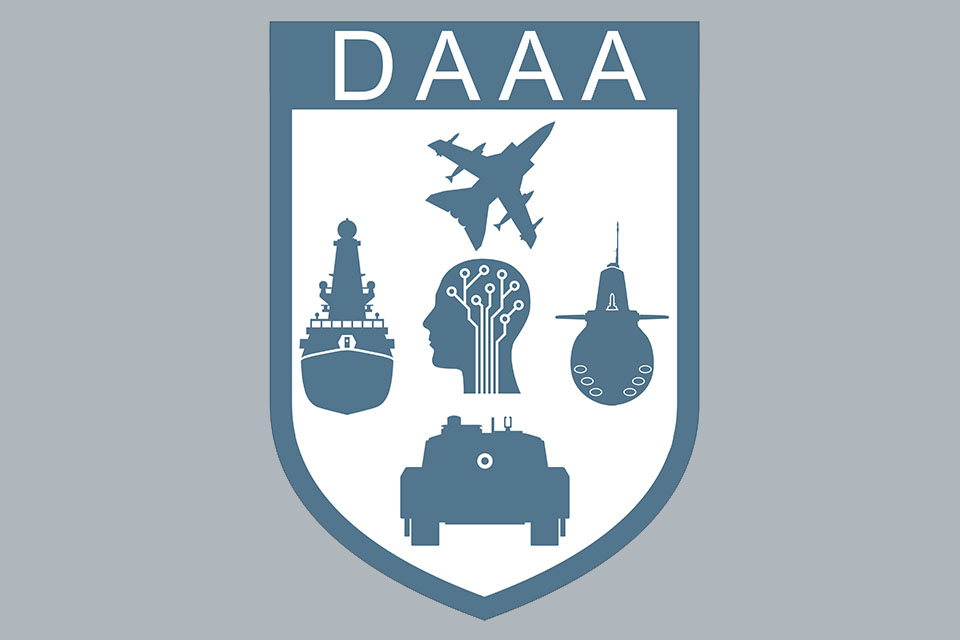 Published 13 February 2019
Last updated 10 December 2020
+ show all updates
Added details of new U.S. Strategic Command Academic Alliance Conference and Workshop 2021.

Events section and reading list attachment updated

A new section including an attachment "Reading list"

First published.