Official Ministry of Defence website providing images, videos, and press releases to media and the public.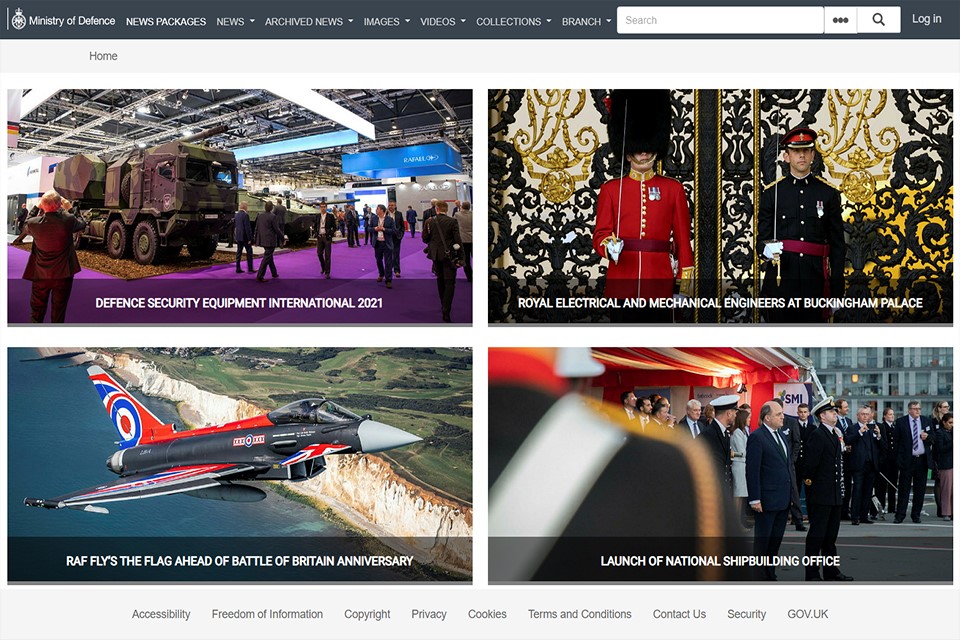 General
The Defence Imagery website provides the very latest images and videos of UK Armed Forces activity from operational theatres across the globe and within the UK. This material is provided by professional Royal Navy, Army, RAF, and MOD photographers / videographers.
The content is freely available to downloaded directly from the 'News packages', 'News' and 'Downloadable' sections of the website. For more information and terms of use, please contact us.
Historical imagery, and the role of The Imperial War Museum
If you are looking for official MOD imagery that is over ten years old, please contact The Imperial War Museum (IWM).
The Imperial War Museum is the National Museum of Modern Conflict in the United Kingdom. It records all aspects of modern war, including the causes, course, and consequences of conflict. The IWM Photograph Archive and the IWM Film and Video Archive have been appointed as places of deposit for government photographs, film and video which relate to subjects within the terms of reference of the IWM under the Public Records Act 1958 Section 4(1).
Published 12 December 2012