Fast Track Apprenticeship: Project delivery
The Project Delivery profession manages the delivery of government change and infrastructure projects.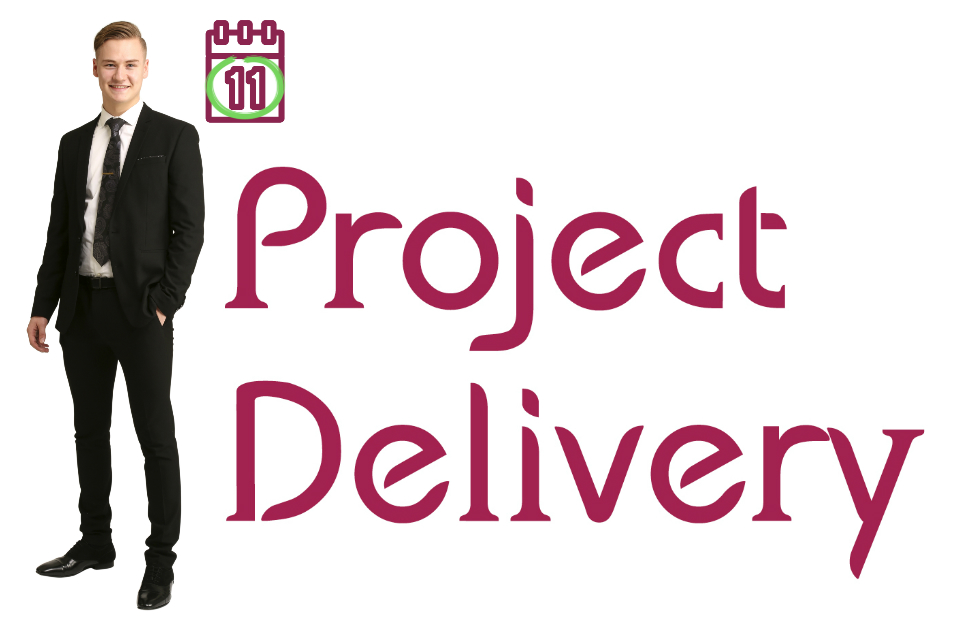 Project Delivery is about change. It's about doing things to help improve society and the efficiency of government. Projects range from new rail networks and hospitals to state-of-the-art I.T systems and transforming the way things are done in government.
The Government Major Projects Portfolio (GMPP) is about £500 billion, and there is enormous potential to deliver these projects more efficiently. As part of the project delivery profession you can helps us to achieve this.
You'll have the satisfaction of knowing that the projects you will be working on are influencing the way people live their everyday lives across the UK.
The Project Delivery Fast Track Apprenticeship is a two-year Level 4 higher apprenticeship with a salary between £19,500 and £27,000 (£22,000 minimum in London). It is a permanent position within a Government department.
Follow a day in the life of Lizelle, a Project Delivery Fast Track Apprentice in this 2 and a half minute video.
Civil Service Fast Track: Project Delivery
What you'll do
As a Project Delivery Fast Track Apprentice, you'll be working with experienced project management professionals from day one, learning from their experience. You will build skills in project reporting, project risk and project finance.
Your role could include:
highlight reporting and risk management
helping to meet important project milestones
building good relationships with stakeholders
producing and updating project control guidance
collection and analysis of complex data
production of monthly project reports for senior management.
What you'll learn
You'll take the Level 4 Associate Project Manager Apprenticeship Standard.
The learning programme lasts for around 2 years and you'll spend roughly 20% of your time on learning assignments, classroom training, project simulations and online learning. The remaining 80% of your time will be in your role. gaining valuable skills and experiences. A personal coach and assessor will be assigned to you and you will have further support through workplace advisers and buddies.
Some study leave will be made available but there will be a requirement to undertake some study in your own time. This is particularly the case around exam periods.
To achieve your Level 4 apprenticeship certificate (a qualification in its own right) you'll need to:
pass 2 written exams (these lead to your PMQ qualification)
produce a portfolio of evidence that shows your competence in the learning areas of the apprenticeship standard
give a 20 minute presentation on your portfolio and hold a discussion with an assessment panel.
Where you'll work
In 2018, the Project Delivery Fast Track Apprenticeship roles will be available in the following locations:
Andover
Cardiff
Corsham
Croydon
Glasgow
High Wycombe
Leeds
Liverpool/Bootle/Netherton
London
Manchester/Salford
Newcastle
Nottingham
Sheffield
Shipley
Southend
Telford
Depending on the location you choose, you could be working in the following departments:
Department for Work and Pensions
Ministry of Justice
Ministry of Defence
Her Majesty's Revenue and Customs
Department for Education
Department for Transport
Home Office
Department for Environment, Food and Rural Affairs
What we're looking for
You won't need previous experience of working on projects. You'll get the experience you need while you're on the programme.
We would like you to have:
a positive and proactive approach, making the most of the opportunities available
the ability to balance your role in a fast paced project environment with your studies
good collaboration skills and a strong team ethic
ambition and take responsibility to make things happen
great verbal and written communication skills
good organisation skills with an eye for detail
a positive attitude to new challenges
the ability to see the bigger picture.
Entry requirements
You'll need 5 GCSEs, at grade C and above, or the new grade 4 and above, including English Language and Maths, or equivalent. You'll also need 2 A-levels, at grade D and above, in any subject. (Or expect to have these qualifications by 31 August 2018.)
You'll also need to check you meet the general entry requirements, such as age, nationality and residency.
After your apprenticeship
You may choose to build your career in a specialist area such as risk and assurance, planning reporting or change control. You may manage a project of your own or manage a small piece of a much larger project.
Building your experiences across different projects and different roles in government will provide you with a rich career filled with opportunity.
Once you've successfully completed your apprenticeship, you'll be eligible to apply without a degree for the Fast Stream. This is the Civil Service's graduate development programme which prepares participants for leadership roles within the organisation.
Applications are now closed
Published 5 January 2017
Last updated 20 February 2017
+ show all updates
Link to applications now live

First published.