UK Pavilion at Astana Expo 2017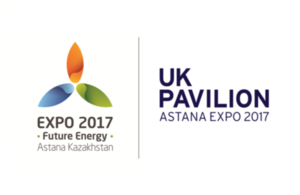 The UK is participating at Astana Expo 2017 in Kazakhstan from 10 June to 10 September 2017. The core theme of the Expo is 'Future Energy' and aims to highlight issues around:
reducing CO2 emissions
living energy-efficiency
energy for all
More than 100 nations are participating in the Expo including many of the UK's major trading partners. Astana Expo 2017 offers a global platform to promote the UK's international agendas and showcase British innovation, creativity and global leadership.
The UK will create a stand-out Pavilion inspired by the theme of 'Future Energy'. It will promote the UK as a business and visitor destination during a 3 month programme of business, cultural and thought leadership events
Visit our events site to find out what is happening at the UK Pavilion and how you can take part.
published
Worldwide news story