Written Ministerial Statement: the sporting legacy of London 2012
Tuesday 18 September 2012 The Government are determined to deliver on the commitment to "Inspire a Generation" and secure a lasting sporting…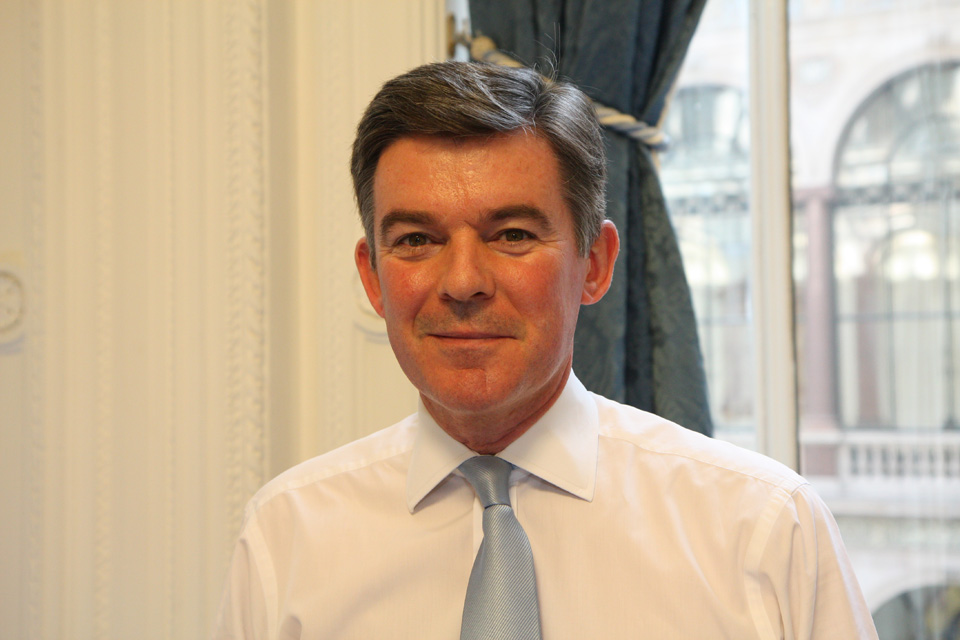 Tuesday 18 September 2012
The Government are determined to deliver on the commitment to "Inspire a Generation" and secure a lasting sporting legacy from the games. We already know that 1.3 million more people are playing sport every week in England than when we won the bid in 2005 but we also know that we need to maintain the momentum from London 2012. That is why we have put in place the following 10 point sports legacy plan:
Elite Sport
Elite Funding
Through UK Sport, we have committed lottery and exchequer funding of around £125 million a year over the next four years for elite sport. This will provide the sports' governing bodies with the certainty they need to put long-term plans in place to try and emulate, or better, the success our athletes have enjoyed in London. In return, and in the volunteering spirit of the games, all funded UK athletes will be asked to offer up to five days a year of their time to inspire the next generation through school and community sport.
World Class Facilities
We have invested in new world class sports facilities that will support community and elite sport for future generations inspired by London 2012. After the games, the London Legacy Development Corporation (LLDC) will begin a £300 million construction project to remove the temporary venues and facilities and transform the Olympic site into the Queen Elizabeth Olympic park. On the Olympic park, the stadium, aquatics centre, velodrome and copper box will be transformed into their final legacy configurations and the hockey arena moved to a new location in Eton Manor at the north of the park alongside. The Lee Valley white water centre, the Eton Dorney rowing centre, the Hadleigh farm mountain biking centre and the Weymouth sailing centre were developed or improved for the games and will reopen to elite and community use. There will also be a legacy from the investment made into facilities used as games time training centres including:
Three new facilities–(Europa Gym at Bexley, Redbridge Leisure Centre, Mayesbrook Park).
One temporary facility (Basketball)–Two competition specification floors for use in major events around the country.
Two refurbished athletic tracks–(Mayesbrook Park, Newham Leisure Centre).
Two hockey pitches at the Old Loughtonians club.
Six building and sports floor upgrades–(Barking Abby School, Hackney Community College, Langdon School, Sobell Centre, Rokeby School).
In addition, a number of the temporary facilities used for the games will be relocated to communities across the UK. Considerable progress has been made to date on the disposal of a number of assets including:
Pools: Up to nine pools comprising 3x50 metres and 6x25 metres pools are available for possible relocation to legacy end users. Sport England will lead the management of this process.
Shooting Enclosures: Business cases received from UK applicants for 25 metres and combined 10/50 metres shooting enclosures are being considered at present.
Re-allocation of one of the hockey pitches from the Riverbank Arena to the Richmond Hockey Club (in SW London), where it will also be used by the University of Westminster.
Major Sports Events
To maintain the moment from London 2012, we have already won the right to host the following major sporting events throughout the UK:
Rugby League World Cup 2013
BMX Supercross World Series 2013
European Athletics Team Championships 2013
World Youth Netball Championships 2013
World Triathlon Championship Series Final 2013
Rowing World Cup Series 2013
Men's World Open Squash Championships 2013
ICC Champions Trophy 2013
Commonwealth Games 2014
Ryder Cup (Gleneagles) 2014
Rugby Football World Cup 2015
World Rowing Series (Option) 2015
World Canoe Slalom Championships 2015
European Eventing Championships 2015
World Fencing Championships 2015
World Artistic Championships (M&W) 2015
European Hockey Championships 2015
IPC Swimming European Championships (50m) 2015
World Athletic Championships 2017
Cricket World Cup 2019
And because we know that hosting sporting events delivers significant economic benefits for the country as well as encouraging our young people to take up new sports, we are bidding to host more events including the European swimming championships (2016), the UCI track cycling world championships (2016) and the IOC Youth Olympic games (2018), among many others in the pipeline.
Community
Places People Play
Sport England's £135 million sports legacy programme. Places People Play was launched in November 2010. This has already:
invested in 12 new large scale multi-sports facilities and over 700 community sports projects;
recruited 22,000 sports makers who have committed to volunteer for at least 10 hours to support sports participation;
launched the club leaders programme which aims to reach at least 10,000 sport clubs;
motivated over 100,000 to sign up for the gold challenge to test themselves in multiple Olympic and Paralympic sports and raise millions of pounds for charity;
Given nearly 98,869 young people the chance to try new sports through the Sportivate programme.
Youth Sport Strategy (Whole Sport Plans)
Also, through Sport England, we are investing £l billion over the next five years in the youth sport strategy to encourage everyone, but particularly young people to take up sport and develop a sporting habit for life. This strategy will provide lottery and exchequer funding to:
enable the sports' governing bodies to create more opportunities for everyone to participate in sport at least once a week;
help local authorities improve sport provision;
support local organisations, well-run clubs, voluntary groups and other partners such as the Dame Kelly Holmes Legacy Trust and Street Games;
enhance sport provision at further education colleges and Universities;
upgrade community sports facilities and invest in new facilities;
enable schools to open up their sporting facilities for use by local communities;
rolled out at least 6,000 partnerships between schools and local sports clubs by 2017.
Join In
The Government have supported the launch of "Join In", a programme designed to use the volunteering spirit which did so much to enhance the games and encourage people to give time in the community. Between 13 and 28 August 2012, communities across the UK took part in "Join In Local Sport". Over 6,000 events took place and early indications from the new Join In trust are that the events attracted over a quarter of a million participants and, of those that took part, 10% volunteered on the day and over 10% signed up for future volunteering.
School Sport
School Games
We have introduced the School Games programme, with sponsorship from Sainsbury's and HRH Prince Harry of Wales as president. Over half the schools in England are already taking part, including primary, secondary, special and independent schools. In May 2012, some 35,000 young spectators cheered on 1,600 elite young athletes in the inaugural national finals in the Olympic park and other Olympic venues. In June 2012, 112,000 young athletes and 15,000 young volunteers took part in county sport festivals around the country and every school taking part in the programme held their own Olympic style sports day.
PE
PE and sport remains an integral part of the school curriculum. Nevertheless, we recognise that more needs to be done to ensure all our children have the chance to enjoy sport in school, to compete against their peers and to promote and celebrate sporting excellence at a young age.
Disability Sport Legacy
Disability Sport
We want to inspire more people with disabilities to play sport regularly and for opportunities to be included within all legacy programmes.
Sport England has awarded £1.5 million to the English Federation of Disability Sport to work with the sports' national governing bodies to increase sports participation by disabled people and make grassroots sport more inclusive.
It has also awarded lottery funding to seven national disability sports organisations–Mencap Sport/Special Olympics GB jointly, British Blind Sport, Cerebral Palsy Sport, Dwarf Sport Association UK, British Wheelchair Sport and UK Deaf Sport–to support and guide national governing bodies (NGBS) of sport and other sports bodies to create opportunities for participation of disabled people.
In addition. Sport England is working with key organisations from the disability sector, such as Disability Rights UK, to bring them together with the sports sector. This will expand the reach and expertise available to the sports sector and bring more disabled people into sport.
In delivering the Youth Sport Strategy, Sport England will confirm the 2013-17 investment into a number of NGBs in December 2012. This investment will for the first include specific targets around delivering an increase in participation by disabled people.
And Sport England's sporting legacy programme. Places People Play, includes an £8 million inclusive sport fund. This will invest in innovative, scalable and replicable projects that make it easier and more enjoyable for disabled people to take part in sport and physical activity more often.
Within the School Games, Project Ability is a bespoke project, delivered by the Youth Sport Trust, and has been designed to help drive and increase opportunities for young disabled people.
Around 5,000 disabled children in 486 schools have benefited from Project Ability in the first year of the programme. Some 32 sports are working with the programme to create opportunities for children to get involved.
International Development
We will continue funding the International Inspiration programme until at least 2014 and will work with the International Inspiration Foundation in developing options for how programme might continue after 2014, including bringing together the work of International Inspiration and UK Sport's sport for development charity–International Development through sport. Since 2007, this ground breaking sport for development programme has already reached more than 12 million young people in 20 countries around the world.
I will provide quarterly updates to the House on progress with delivery of this plan.
Published 18 October 2012