Written Ministerial Statement: Sporting legacy
Delivered by Minister of State for Sport and Tourism, Rt Hon Hugh Robertson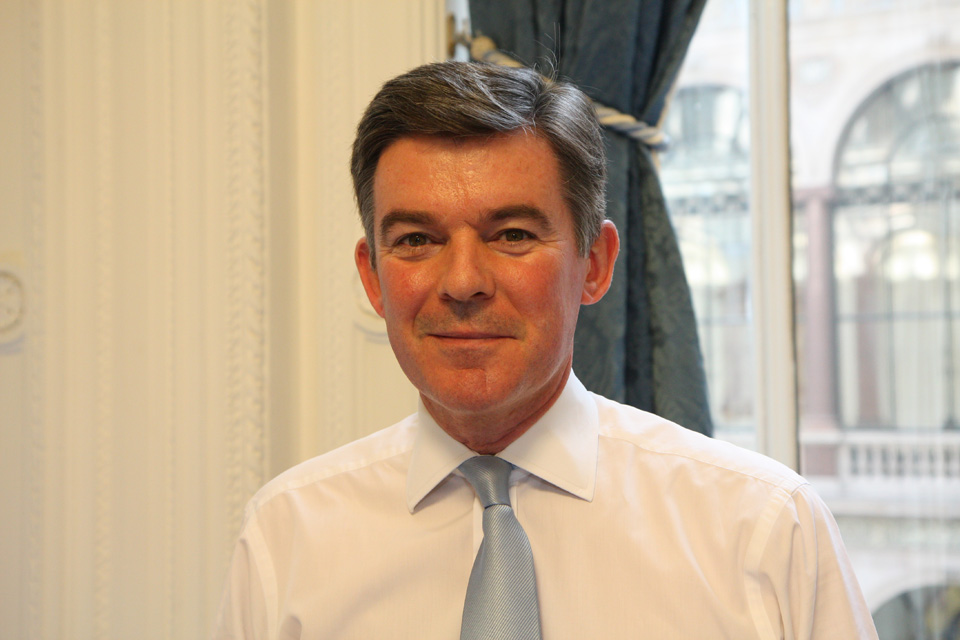 I would like to update the House on progress with delivering the Government's 10 point sports legacy action plan (my statement of 18 September 2012). This plan is a key part of the wider Olympic and Paralympic Legacy programme being delivered by Government and its partners.
Since my last report, the December 2012 Active People Survey has reported that 15.5 million people aged 16 and over are playing sport at least once a week. That's 750,000 more than a year ago and 1.57 million more than when London won the Olympic and Paralympic bid.
Elite Sport
Elite Funding
In December, UK Sport announced £347m funding to support our Olympic and Paralympic athletes prepare for the Rio 2016 Games. This is an overall increase of 11% on the funding available for London 2012 (5% increase to Olympic sports and 43% to Paralympic sports). This record investment of exchequer and Lottery funding will be used to achieve our ambition to become the first host nation to win more medals at the next Games.
World Class Facilities
The Olympic Park was handed over to the London Legacy Development Corporation (LLDC) on 27th November 2012. Good progress is being made on the transformation of the site.
In preparation for the re-opening in July 2013, six of the eight Park venues already have new operators in place. The LLDC has approved a deal between iCITY, the preferred bidder for the long-term lease of the Press and Broadcast Centre, and BT, who will become the anchor tenant, using the facility to house its new BT Sport channels. The project is expected to generate around 250 jobs as part of iCITY's plans to turn the buildings into a world leading technology cluster, creating around 4,000 jobs.
An agreement was signed this month between the ODA and Moirai Capital Investments for the relocation of a shooting enclosure from the Royal Artillery Barracks in Woolwich, where it was used during the Games, for use by the Paignton Rifle Club within a proposed sports development for Torbay Council.
Further information on the relocation of other relocatable structures will be included in my next update.
Major Sports Events
Since the Games, the UK has already successfully delivered:
UCI World Track Cycling Cup (Glasgow)  2012
Gymnastics World Cup (Glasgow) 2012
Since my written statement of 18 September, we have won the right to host the following major sports events in the UK:
BWF Premier Super Series Badminton (Birmingham)  2013
FINA Diving World Series (Edinburgh) 2013
Canoe Slalom World Series (Cardiff) 2013
Gymnastics World Cup (Glasgow) 2013
Wheelchair Tennis Masters (London) 2014-16
IPC World Athletics Championships (London) 2017
Community
Places People Play
Sport England has increased the funding for Places People Play by £15m to £150m.
Further investments include: another new large scale multi-sports facility, bringing the total to 13; a further 310 community sports facility projects, bringing the total to 1,042 (exceeding the 1,000 target 12 months ahead of schedule); and a further 54 playing fields have been protected and improved, bringing the total to 163.
An additional 16,786 Sport Makers have been recruited, bringing the current total to 38,957.
The Sportivate programme has given 140,555 young people the chance to try new sports, an increase of 41,686 since September.
Youth Sport Strategy (Whole Sport Plans)
Sport England announced their £493m whole sport plan funding package for national governing bodies which will be used to continue to drive up participation, particularly among young people, and is given on a payment-for-results basis.
They have launched the following strands of the strategy: £40m Community Sport Activation Fund for community organisations, charities and local authorities; £25m College Sport Makers scheme, putting sport organisers into colleges; and £6.9m Get on Track, the Dame Kelly Holmes Trust initiative to help disadvantaged young people develop life skills though sport, £5m Get Healthy, Get into Sport to improve participation amongst those currently least active.
100 new Satellite Clubs, which bridge the gap between playing sport in school and in local community clubs, have been created, bringing the total to around 450.
Door Step Clubs are working with StreetGames to create sustainable clubs for young people in disadvantaged areas. They are currently in a £0.5m pilot phase, due to report in March.
Join In
Join In will be receiving additional funding in 2013 to encourage people to participate in local sport and volunteer in their community, and will soon be announcing their plans to build on the success of last year's 6000 events.
School Sport
School Games
As of 15 January, 16,028 schools had registered to take part in the Sainsbury's School Games. In November, Over 1,500 schools were rewarded with a School Games kitemark (70 of which were gold level awards) in recognition of their commitment to increasing school sport and competition. Sheffield will host the next National Finals in September 2013. 
In November, School Games athletes from across the UK competed in the Brazilian School Games, winning 24 medals - 16 of which were gold.
PE/School Sport
The Department for Education is responsible for school sport policy and is currently working on plans to improve school sport further. DCMS is working closely with the DfE to ensure our plans leave a lasting legacy of the London 2012 Games.  An announcement is expected in due course.
Disability Sport Legacy
Disability Sport
The number of disabled people playing sport has risen from 1.32 million in 2005/6 to 1.68 million in 2012. The 2012 figure is 65,000 higher than last year.
Paralympic funding was increased by 43%, to a record £70.2 million. In addition, 40 NGBs have detailed plans to make sport a practical choice for disabled people. Each of them will have specific targets to get more disabled people taking part.
In December, Sport England announced grants totalling £10.2m from its 'Inclusive Sport Fund' to 44 disability sport projects. In addition, the £1m 'Active Kids for All' initiative was launched, promoting the inclusion of disabled children in PE and sport within mainstream schools by training PE teachers, and the 'Battle Back Centre' in Lilleshall was opened to help the recovery of injured Service people.
A Paralympic Legacy Advisory Group has been established to help drive Paralympic legacy forward and champion integrated Paralympic/disability related legacy work across the Government and GLA's legacy programme.
International Development
Work to bring together the International Inspiration Foundation (IIF) and International Development through Sport (IDS) charities is progressing as planned. The first meeting of the new merged charity is due to take place in February.
An interim evaluation report produced by Ecorys, published in November 2012, gives some very promising indications of the success of International Inspiration, which has:
Trained 124,896 individuals as practitioners across 20 countries, including 28,530 young leaders
Created 180 safe spaces for sport in 5 countries
Overall, engaged and reached at least 11 million children and young people
I will continue to provide quarterly updates to the House on progress with delivery of this plan.
Published 24 January 2013