Written ministerial statement by Edward Davey on the Gas Generation Strategy
I am laying today before Parliament the Government's Gas Generation Strategy. Last week I set out in the Annual Energy Statement the objectives of our overarching energy policy – to keep the lights o...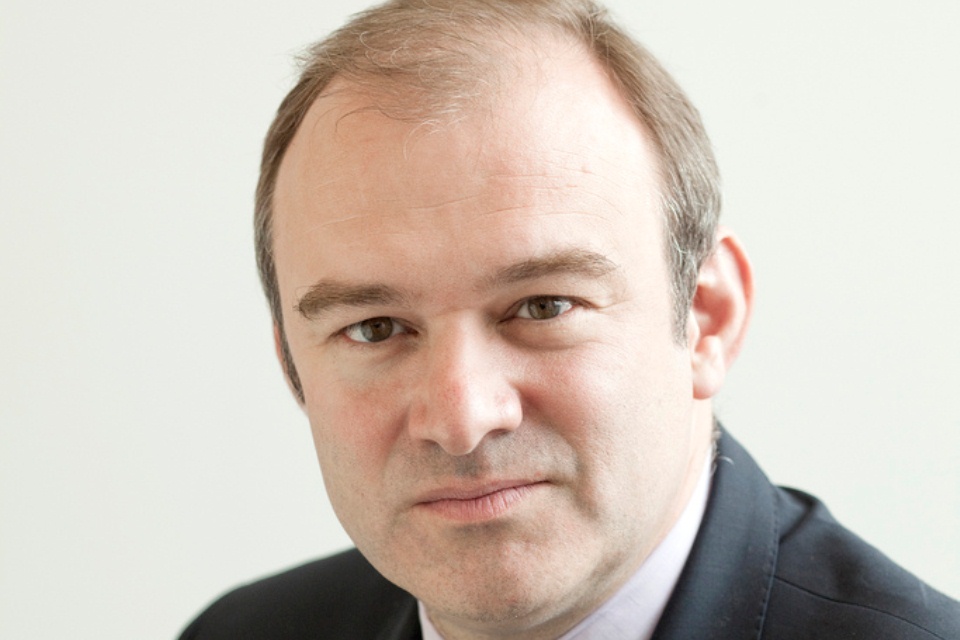 I am laying today before Parliament the Government's Gas Generation Strategy.
Last week I set out in the Annual Energy Statement the objectives of our overarching energy policy - to keep the lights on, to keep energy bills affordable and to cut greenhouse gas emissions. This needs to be delivered in a way that maximises benefits to the economy in terms of jobs, growth and investment. I also published details of our approach for reforming the electricity market which will be implemented through the Energy Bill.
These reforms will deliver investment in a range of new generating plant such as offshore wind, nuclear power stations and carbon, capture and storage equipped generation plant. Gas fired power stations will also be essential to provide flexibility to complement the less flexible output from wind and nuclear plants.    
We have already set out our strategies for delivering increases in investment in low carbon technologies - renewables, nuclear and carbon, capture and storage. This strategy sets out the role we see for gas in electricity generation.
The Strategy reaffirms the Government's expectation that gas will continue to play a major role in our electricity mix over the coming decades, alongside low-carbon technologies as we decarbonise our electricity system. 
Gas currently forms an integral part of the UK's generation mix, accounting for nearly 40% of all generation in 2011.  As a reliable, flexible form of generation, gas is able to provide a range of services to support the efficient functioning of our electricity network and help guarantee the security of electricity supply that is vital to our homes and our businesses. Gas, which emits half the CO2 of coal, has also helped the UK cut our carbon emissions.
However, the need to decarbonise the UK's electricity system will significantly impact the role of gas and we need to provide clarity to investors about the future role of gas to enable the new plant we need to get built. 
The role gas plays will be determined by the market, while keeping emissions within the limits set by the carbon budgets and consistent with a least-cost approach to the UK's binding 2050 carbon reduction target.  Both now and in the future we need a diverse generation mix that balances risks and uncertainties of different technology options, including uncertainty on future gas prices.  However, we are likely to need significant investment in new gas plant.
Modelling by DECC suggests that up to 26 GW of new gas plant could be required by 2030, in part to replace older coal, gas and nuclear plant as it retires from the system.  It also indicates that, in 2030, we could need more overall gas capacity than we have today, although operating at lower load factors.  The modelling shows that gas could play a more extensive role, with higher load factors, should the fourth carbon budget be revised upwards.
A significant volume of new gas CCGT capacity is in the planning pipeline.  There is currently around 15GW of gas plant with consent and a further 2 GW is under consideration.  However, only a small amount of that capacity is currently progressing to the construction stage.
Given the importance of gas to our energy mix, the Government issued a call for evidence on 2nd May 2012 on the role of gas in the electricity market, to identify whether there are any barriers to bringing forward that investment in gas generation in the UK, and if so, what we can do to remove them.  Respondents to that call for evidence identified a number of different barriers to investment. 
The objective of the Gas Generation Strategy published today is to reduce the uncertainty around gas generation for investors.  Government recognises that support for other forms of generation could undermine certainty for investors in both low-carbon energy sources and gas.  
To this end, the Government is setting a sustainable and affordable cap on the Levy Control Framework out to 2020.   We are also reiterating that our approach to decarbonisation trajectories will continue to stay in step with other EU countries throughout the 2020s and consistent with a least-cost approach to our legally-binding 2050 decarbonisation objective and the fourth carbon budget.
In addition, and in response to the Call for Evidence, the Strategy also provides clarity on Electricity Market Reform including that the Government is legislating for the introduction of a Capacity Market.  We are also introducing backstop powers in the Energy Bill that will enable Government to act in order to improve wholesale liquidity if necessary.  In addition, we have brought forward proposals to improve the planning regime in each part of GB by introducing greater flexibility for existing consents and have committed to consider improvements to front-loading requirements and provide more clarity on flexibility available for new applications under the Planning Act. 
To ensure the security of our gas supply we support Ofgem's intention to work with industry to consider the case for interventions to enhance gas supply security through improving the operation of the market, via increased transparency and measures to promote the standardisation of interruptible contracts, and their investigation into the price responsiveness of interconnector flows.  The Government will consider whether there is a case for further measures to encourage gas storage, and will publish our findings in Spring 2013.
To ensure we make the best use of our natural resources, DECC will establish an Office for Unconventional Gas and Oil that, working with DEFRA and other Government departments, will join up responsibilities across Government, provide a single point of contact for investors and ensure a simplified and streamlined regulatory process. We will also be consulting on the terms and durations of licences, and on an updated Strategic Environmental Assessment with a view to further onshore licensing.
My Rt. Hon Friend, the Chancellor of the Exchequer, also announced plans to consult on an appropriate fiscal regime for shale exploration.
The Strategy further outlines the Government's commitment to supporting the development and commercialisation of Carbon Capture and Storage technology, which will potentially enable both gas and coal to have a significant role in the future electricity market as a low-carbon technology.
Published 5 December 2012