Westminster Hall debate: Effects on Diplomacy of Internet Technologies
Full text of the Westminster Hall debate on the effect of the Internet on diplomacy and the work of the Foreign Office. Includes Hansard references.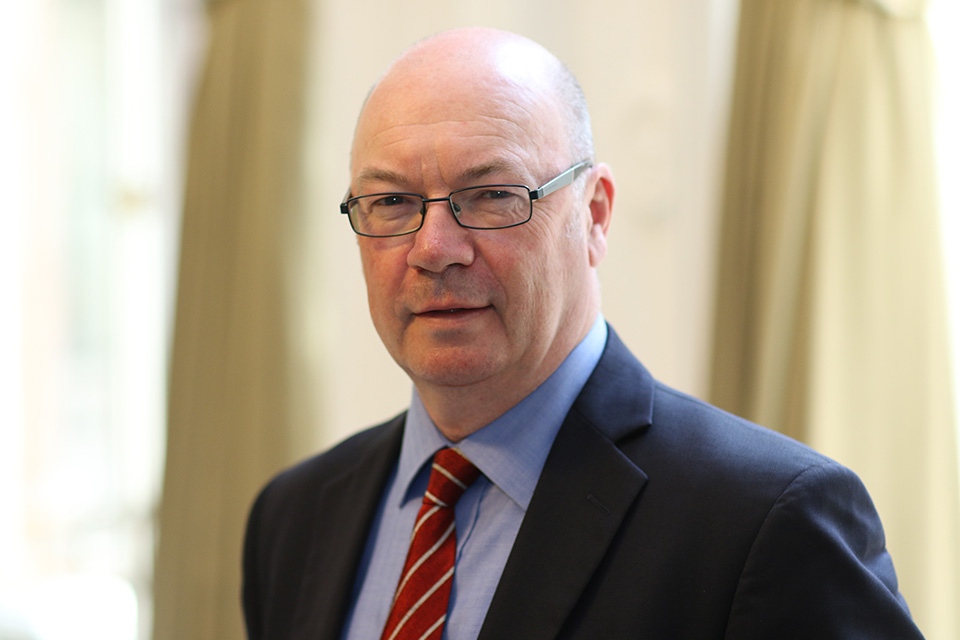 4.30 pm
Joseph Johnson (Orpington) (Con): I am grateful for the chance to hold this debate, which will be the last in Westminster Hall this year. I am indebted to the right hon. Member for Rotherham (Mr MacShane) for sparing time in the pre-Christmas rush to be here, as well as to the Minister for indulging my interest in the subject in a conversation in the Tea Room a fortnight ago, during which he suggested that I apply for this debate. I hope he is not now regretting that I was successful in the ballot.
The subject is undeniably topical. Anybody doubting the transformational impact of the internet on diplomacy need look only at how the dissemination of hundreds of thousands of sensitive US diplomatic cables through the WikiLeaks website is rocking Governments throughout the world. That was why I entered the ballot, because I wanted to see whether I could draw some preliminary lessons from the WikiLeaks affair. Before I turn to WikiLeaks directly, however, I want to point out that the internet presents opportunities for, as well as threats to, our diplomats. New internet tools have extended the reach of our ideas by circumventing politically motivated censorship and enabling citizens living in oppressive regimes to exercise their rights of free expression, if unfortunately only on a stop-go basis.
The Foreign and Commonwealth Office, like many other diplomatic services, has developed a substantial "digital diplomacy" initiative in recent years. A more web-savvy FCO has our diplomats blogging and tweeting away as they make Britain's case in an informal way with audiences around the world. The FCO is also experimenting with intensive online campaigns, notably its Nuclear 2010 campaign in support of UK objectives for the review of the non-proliferation treaty, the campaign to secure the release of Aung San Suu Kyi, and the campaign to shape global opinion during the London G20 summit. However, there is no easy-to-download app for every diplomatic challenge the UK faces. Adapting to new technologies is never easy for big organisations.
Recent events have shown how easily the same internet technologies can usher in as many diplomatic disasters as breakthroughs. The fateful decision in June 2010 of a former US army intelligence analyst, Bradley Manning, to give some 260,000 US diplomatic cables to WikiLeaks, the website dedicated to publishing confidential material, has been a wake-up call to foreign services around the world. I would like to reflect on some of the lessons that we might learn from the recent experience, which I believe marks a watershed in the relationship between diplomacy and the internet.
It is three weeks since The Guardian, along with four other news organisations- The New York Times, El Pais, Le Monde and Der Spiegel-began publishing extracts from the cables that Julian Assange had directly or indirectly made available in the first instance just to them. As yet, they have neither dumped the entire dataset into the public domain, nor published names that would endanger innocent individuals. I believe they have so far acted in a responsible manner. I have spoken to other newspaper editors who said they would have behaved in exactly the same way. I fundamentally disagree with Senator Joseph Lieberman, who accused The New York Times of "at the very least an act of bad citizenship".
**
21 Dec 2010 : Column 438WH**
Mr Denis MacShane (Rotherham) (Lab): I completely agree with the hon. Gentleman about the language of both Senator Lieberman and my friend Vice-President Joe Biden, who described Assange as a terrorist. None the less, the names were given of three senior Thai officials animadverting on the sexual and other behaviours of the Crown Prince. If a courtier in Buckingham Palace did that, presumably not an awful lot would happen to him, but I am not so sure about Thailand, so I do not think the hon. Gentleman is right to say that all the revelations are harmless. In the Kremlin, Putin's people have said that they now know the names of some of these people and they will be taking action. I would be quaking in my boots thanks to The Guardian and Assange because of some of the names put on the web.
Joseph Johnson: It is regrettable if people have been put in a position that makes them vulnerable to reprisals. I was not aware of the instance to which the right hon. Gentleman refers or of the fact that Putin had said that he was in a position to take action. I suspect that part of that may be bluff. Perhaps he wishes that he knew who was responsible.
Foreign policy in this country and in many democracies that are otherwise healthy is fundamentally and woefully underscrutinised. In Britain, for example, a Prime Minister can sign international treaties and take a country to war without a vote in Parliament. Foreign Office questions in Parliament come round only once every five sitting weeks. The culture of bipartisanship and the parochial nature of domestic politics stifle scrutiny of foreign policy making, but WikiLeaks is starting to change some of that. We can see that millions of people around the world, many of them in countries that have been denied a free media, have glimpsed truths about their rulers and Governments that had previously been hidden from them or that they had merely suspected. The Guardian is right to claim that the cables have revealed "wrongdoing, war crimes, corruption, hypocrisy, greed, espionage, double-dealing and the cynical exercise of power on a wondrous scale."
The fact that there has been public interest in an airing of these documents-or a large majority of them-is beyond question. We have learned from the revelations, among thousands of other things, that Saudi Arabia and other Arab Governments sided with Israel in urging the US to stop Iran from developing a nuclear bomb; that US officials have been instructed to spy on the UN leadership, demanding e-mail addresses, phone, fax and pager numbers, credit card details and frequent flyer numbers; that there could be a shift in relations between China and North Korea, with suggestions that Beijing might not intervene if the reclusive regime in Pyongyang collapsed; that there are concerns over Pakistan's growing instability, the security of its nuclear weapons and suspicions that the Inter-Services Intelligence is backing the Taliban in the war in Afghanistan; that there are suspicions of corruption in the Afghan Government, with one cable alleging that Vice-President Zia Massoud was carrying $52 million in cash when he was stopped during a visit to the UAE; that Russia and its intelligence agencies are using mafia bosses to carry out criminal operations, with one cable describing the country as a "virtual mafia state"; that there is a close relationship between Vladimir Putin, the Russian Prime Minister, and Silvio Berlusconi, the Italian Prime Minister, which is causing intense US suspicion; and that US commanders, the
21 Dec 2010 : Column 439WH
Afghan President and local officials in Helmand have privately been critical of the UK's military operations in Afghanistan.
Those are just a few of the highlights that have been picked up and republished by thousands of newspapers and all other forms of media organisations all over the world. There will be more to come, but what is clear is that there is massive global interest in this extraordinary deluge of information. That is not because Assange and the "information-must-be-free" brigade at WikiLeaks have given these documents a global circulation, but because thousands of editors at hundreds of media organisations in dozens of countries throughout the world have all judged that there is a compelling public interest justifying publication.
It is possible to start drawing some lessons from the WikiLeaks saga. Just as the Supreme Court ruled in the Pentagon papers case more than three decades ago, it is, first and foremost, for Governments to protect their own secrets. It is not the job of the media to do so, unless there is a compelling national security reason to hold back from publication. The WikiLeaks affair has reignited the debate about where the line should be drawn between the right to a free press and freedom of speech, and the interests of national security. It has intensified what is an eternal and essentially unresolvable conflict. On the one hand, we defend and demand freedom of expression and the ideal of a free press but, on the other hand, we accept the limits to those freedoms in the interests of national security.
Those at the freedom-of-expression end of the debate have hailed Assange as a hero for revealing double-dealing and hypocrisy around the world. He is called the new Jason Bourne by Jemima Khan, the Ned Kelly of the cyber age by members of the press in Australia, and a libertine 007 by those who note his fondness for martinis. They point out that people living in countries with repressive Governments who lack a free media have a great hunger to read what their rulers have been saying and that we deny them that right at our peril.
To such people, it must appear hypocritical for the US to argue that the internet can be a force for transparent and democratic Government, and for accountability and democracy around the world, and then to condemn as "nihilists" those who use internet technology to allow greater scrutiny of US foreign policy making. I have considerable sympathy for that line of argument-what is sauce for the goose is sauce for the gander.
I have not been persuaded by those on the national security side of the argument who have accused the WikiLeaks founder of being an information or info-tech "terrorist", to use the word cited by Vice-President Biden, which was mentioned earlier by the right hon. Member for Rotherham, and of putting the lives of civilians and troops in danger. Thus far, as I said earlier, I think that the redaction of names and other sensitive information by The Guardian and the four other media organisations entrusted with the cables has been extremely diligent and painstaking. Of course, any broader distribution of the cables beyond this core group of responsible media organisations might considerably increase the risks to individuals named, especially if standards of care drop. For the moment, however, I am yet to be
**
21 Dec 2010 : Column 440WH**
convinced that the release of the cables will increase the vulnerability of the US to attack, as has been rather melodramatically suggested.
I also take with a pinch of salt the way in which US diplomats have been touring TV studios invoking the sanctity of diplomatic communications, as per the Vienna convention on consular relations. That international treaty was signed in 1963 by 172 countries. Among other things, it guarantees the inviolability of the diplomatic bag and other communications from embassies back to their home countries. I am sceptical, first, because it is states that are signatories to that convention, rather than media organisations, and, secondly, because of the revelation in the leaked cables that the US seems to use staff in some of its embassies as part of a global espionage network tasked with obtaining not only information from the people whom those staff meet, but a wealth of personal details, including even DNA material.
A second lesson is that it would be dismaying if there were now to be an attempt in the US to prosecute Julian Assange for his role in publishing the documents. I say that because I think that such an attempt would conflate the role of the media with that of espionage, which in turn would have a chilling effect on investigative journalism, the purpose of which is to unearth "what they don't want you to know". It would be one thing if Julian Assange had encouraged, helped or conspired with Bradley Manning to leak the material, but Assange claims-and there is no reason at this point to disbelieve him-never to have even heard the informant's name until he read it in an article in Wired magazine that mentioned Manning's arrest. I am no lawyer, but unless it can be established that there is a bona fide ground for Assange to be charged under the US Espionage Act, he surely deserves to be regarded as a publisher and a journalist, which in a US court of law would entitle him to protection under the first amendment to the US constitution. From the limited information that is publicly available, I see little substantive difference between Assange's role and that of The Guardian, The New York Times and others in running the story contained in the cables that he passed on to them. Neither he nor they were the original leakers.
Thirdly, the WikiLeaks affair shows us that technology is making it much more difficult to keep information confidential. It has exposed the extent to which internet technology makes possible security breaches on a scale that was unimaginable in an era of paper-based communication. As Sir Christopher Meyer, the British ambassador to the US in the Blair years, has pointed out, paper would have been impossible to steal in such quantities. The cables themselves came from a huge secret internet protocol router network-a database that was kept separate from the ordinary civilian internet and run by the Department of Defence in Washington. Since the attacks of September 2001, there has been a move in the US to link up archives of Government information in the hope that key intelligence no longer gets trapped in information silos or "stovepipes". This database can be accessed not only by anyone in the State Department, but by anyone in the US military who has security clearance up to the secret level, a password and a computer connected to the database, which astonishingly covers more than 3 million people, including Private Bradley Manning.
21 Dec 2010 : Column 441WH
The US Government have now announced a thorough review of the principles on which they share the information that they collect-I am sure that the Saudi King, for example, will be relieved to hear that. Safeguarding sources is critical to any information-gathering exercise and after such a breach, rebuilding the trust of many thousands of sources will be a painstaking exercise. The US's experience is therefore a salutary lesson for all other diplomatic services around the world. I will be interested to know whether the Foreign Office proposes a similar review.
We are at a watershed in relations between the Government and the new internet media. The UK Government have a clear choice as to whether to promote a transparency agenda or to seek the false comfort of the old culture of secrecy and repression. I would prefer Britain to choose to become a more open and less secretive society, rather than to leave it to the likes of Julian Assange to force openness upon us. Rather than tightening further our draconian Official Secrets Act and threatening to prosecute journalists and whistleblowers, Governments should focus on making more information available and protecting only that which can cause substantive harm.
It is worth noting that none of the released documents were classified as top secret and much of the information in the 6% of documents classified as secret was already publicly known. Furthermore, these documents were likely to be released anyway in the course of freedom of information requests.
Of course, media organisations must exercise caution when revealing possibly sensitive information that could endanger lives, and this country should respect defence advisory notices when they are reasonably issued. However, new technologies have the potential to transform diplomacy and foreign policy making for the better in the long run. Studies of the effects of right-to-information legislation in numerous countries have found that there has been little impact on the amount of information that is recorded and that opinions have not been blunted following an increase in transparency. There is no chilling effect. In fact, according to Article 19, an independent human rights organisation that works globally to protect and promote the right to freedom of expression, the quality of some documents has improved, because the people writing them know that they will become public one day. They therefore focus on the provision of real political analysis rather than tittle-tattle and colour.
Officials have a duty to pass on important information, and that is not lifted because of fears that it one day may become public. By forcing greater transparency in foreign policy making, I believe that WikiLeaks will ultimately have a beneficial effect on the conduct of diplomacy. Let us continue to embrace the new technologies, not smother them at birth.
4.47 pm
Mr Denis MacShane (Rotherham) (Lab): I have consulted the hon. Member for Orpington (Joseph Johnson) on this debate, both in the House and by e-mail. I congratulate the hon. Gentleman, a distinguished former correspondent of the Financial Times, on raising this issue. One of the most thoughtful Foreign Office Ministers is here with us. His colleague, the Minister of State, Foreign and Commonwealth Office, the hon. Member for Taunton
**
21 Dec 2010 : Column 442WH**
Deane (Mr Browne), mentioned in the main Chamber the concept of a private realm of information, which was new "dip speak" to me. I do not know whether the Minister will expand a bit on that.
I agree in part with the argument made by the hon. Member for Orpington: the victimisation and the turning of Mr Assange into some kind of hero are wrong. He is quite a squalid customer who is lapping up all the publicity that he is getting at the moment. The quicker we can forget about him, the better.
I do not agree that private communications should be made readily available, for the simple reason that the British diplomatic service is understaffed and one of the smallest, although of the highest quality, in the world. It works on complete frankness in paper communication. If that becomes impossible because people think that their real-time thoughts-which may be relevant on the day but perhaps not so accurate with the hindsight of longer reflection-cannot be transmitted because they can end up on the front page of a paper, the decision-making process here in our nation's capital will suffer.
Most of the material that I saw as a Minister could have been put straight on to the web. In that sense, I agree with the hon. Gentleman, but equally, he comes from a paper that takes foreign affairs seriously. It is extraordinary that we now learn that the International Committee of the Red Cross provided concrete evidence-
Miss Anne McIntosh (in the Chair): Order. May I invite the Minister to make the winding-up speech?
4.49 pm
The Parliamentary Under-Secretary of State for Foreign and Commonwealth Affairs (Alistair Burt): Miss McIntosh, it is a pleasure to serve under your chairmanship- [Interruption.]
Miss Anne McIntosh (in the Chair): Order. I remind the right hon. Member for Rotherham (Mr MacShane), who speaks from a sedentary position, that he did not request permission to speak from the hon. Gentleman who introduced the debate, the Minister or the Chair.
Alistair Burt: I thank my hon. Friend the Member for Orpington (Joseph Johnson) for his considered words on this issue, for raising topical and challenging questions, and for his immense courtesy in letting me have sight of his remarks before the debate so that I did not have to take them unwittingly from his computer.
There is no doubt that our information world has changed. The internet can be accessed from most homes in the UK and can be used as a force for mass communication and mobilisation. Much more information is published by the media, and government is more transparent than it has ever been. The internet has changed how we all communicate, the audiences that we can reach and the manner in which we speak to them. All that has happened at the same time as, although it is unconnected with, a loss of trust in those in authority and those who govern, and a deepening scepticism about what is kept private or secret by Governments, or indeed anyone.
I do not intend to comment on specific information released into the public realm in recent weeks, or on any legal issues affecting Julian Assange. What I want to
**
21 Dec 2010 : Column 443WH**
discuss, and what I believe is essentially at issue in this debate, is the question of how much privacy there should be in the public realm-if I may gently correct the right hon. Member for Rotherham (Mr MacShane), for whose presence at such an important debate I am grateful.
I think that my hon. Friend and I agree that there is a need and a place for some privacy in the public realm and other areas of life. Otherwise, it would be impossible for lawyers, doctors, journalists, scientists and other professionals to keep confidentiality in their work and before they reach conclusions that are ready to be made public. Premature exposure could threaten the integrity of such conclusions or prevent them from being reached at all. "Work in progress" is not a term to discard lightly.
An important distinction must be drawn between journalism and history. It is essential for information to be published and made accessible in due course to complete the historical record, uphold accountability and contribute to our understanding of the past. The Foreign and Commonwealth Office considers many documents ready for release after 30 years of storage, and most are, but journalism is not yet history, although perhaps it is history in progress. Live journalism shapes and influences events as they develop. When journalism breaches the confidentiality of diplomacy, it can threaten the ends that that diplomacy seeks to achieve. In diplomacy, the ability to negotiate in private confers freedom to broker agreement, and it is essential that that space remains. The basis of effective diplomacy continues to be trust between individuals and between states. There is thus space and reason for privacy.
The importance of free, frank and strictly confidential communication between Governments, and between Ministers and their diplomats, has been proved many times in history, from the formation of NATO to the western response to the Soviet Union, recent events such as climate change, peace and security debates at the UN, and the future of NATO. Diplomatic confidentiality has been severely strained by the release of sensitive diplomatic cables through WikiLeaks. The Government unequivocally condemn the unauthorised release of classified information. The leaks and their publication are damaging to national security in the United States, Britain and elsewhere. They are reckless, because they compromise the vital ability of Governments and diplomats to operate on the basis of confidentiality of information.
WikiLeaks confuses transparency and accountability with irresponsible attempts to undermine Government. The leaks undermine the trust and relationships that allow us to gather sensitive information as we pursue objectives in the UK's national interest on such issues as one might expect-Iran, the middle east peace process, counter-terrorism and nuclear non-proliferation-and as individuals put their jobs, livelihoods and lives at stake to give us honest accounts of what is happening on human rights, politics and governance. Simply removing names from documents does not put that right. Sometimes, in a context unknown to an unsighted editor, the source of a comment is instantly recognisable, even with no name, to the parties involved. Security is thus unwittingly but recklessly compromised.
21 Dec 2010 : Column 444WH
As my hon. Friend said at the beginning of his speech, it is those who bravely and candidly tell us what is happening under repressive regimes-those who offer insights that enrich our understanding and improve our policy, and without which we would be poorer-who are betrayed by WikiLeaks. I do not think that he is arguing with me about the need to keep some things private; the issue is what is kept private. To respond to his question, we are alert to the threat of unauthorised access, and we are doing all we can.
When WikiLeaks gives newspaper editors the power to choose which cables to release, what stories to write and how to spin them, it transfers a crucial power away from a democratically elected Government into the hands of an opaque elite. Governments are elected with a mandate to keep everyone's interests at heart; editors are employed with a mandate to sell news. The internet may be democratic at the point of download, but it does not have to be democratic at the point of upload.
We must also consider the unintended consequences for the conduct of diplomacy of the leaking of sensitive and secret diplomatic cables. The inability to hold conversations in private, in the confidence that they will remain private, will mean diplomats are more guarded about what they say to each other. That point has been made. They will inevitably commit fewer of these exchanges to paper, and our historical record will be severely damaged as a result. Transparency is therefore not well served.
It is also important to emphasise that WikiLeaks must be judged quite separately from the internet. My hon. Friend is right: the internet has in many ways empowered the individual and provided otherwise impossible insights into closed societies. There is no doubt that in many ways diplomacy has benefited from the internet age. Our ambassadors tweet, our Ministers blog and our main web pages are viewed, on average, more than 4.2 million times a month. Thousands of British citizens rely on our website for up-to-the-minute travel advice and foreign policy news. During the ash crisis in April this year, the FCO's social media profiles on Facebook and Twitter enabled us to listen to stories as they developed and to dismiss inaccuracies. Digital tools offer us the means to take diplomacy further into the public arena and reach audiences-in the blogosphere, in social media-with whom we could otherwise make no connection.
The job of diplomacy is to influence, explain and facilitate the delivery of our foreign policy goals. Increasingly that is not done state to state. Multiple global organisations that are not part of a Government impact constantly on our lives, whether they are multinational corporations or terrorist groups. Such digital conversations-often taking place in the local languages, from Vietnamese to Tagalog-open up new opportunities for diplomacy and enable us to talk about our work in new ways and in new places. Look, for example, at the Foreign Office blogs on human rights day, when members of staff around the world described their human rights work. Look, too, at the work of Ambassador John Duncan in bringing the mysterious world of the negotiations on the non-proliferation of nuclear arms into the light. That digital commentary explained, enlightened and ultimately strengthened wider support for our position in the negotiations.
21 Dec 2010 : Column 445WH
The best of the web is where one engages and listens, not just where one broadcasts. Through blogging and social media, we can listen to how people view our work and monitor how the world views us, giving us the ability to adjust our behaviour accordingly. The internet age will continue to open up new possibilities and we will change the way we work as the world changes around us.
Our Government are open. We are committed to the principle and practice of freedom of information, and we handle the release of information routinely. In contrast to leaked documents, those releases are governed by a transparent system-a system of balanced judgment and careful consideration, which takes into account the interests of all, by the elected and not by the self-chosen. The positive and negative consequences of releasing information into the public realm are weighed against each other, and if it is in the public interest to release information, that information is released. If we as politicians and civil servants are accountable for those judgments
21 Dec 2010 : Column 446WH
about the public interest and the release of information, that helps to ensure that, for the public, the system is open, fair and democratic.
It has become fashionable but lazy to assume that anything done behind the curtain of democratic government is done against, not for, the common interest, and that there is only self-interest, not public interest. The work of thousands of people on behalf of this country demonstrates that that is simply not true, and it is time for elected Members and democratic Governments to say so.
Miss Anne McIntosh (in the Chair): I thank all those who have been involved in the proceedings in Westminster Hall throughout the year and wish you all a happy Christmas.
Question put and agreed to.
4.59 pm
Sitting adjourned.
Search the news archive
Published 22 December 2010