Speech
'We are working closely with Tamil Nadu'
Remarks by Bharat Joshi, British Deputy High Commissioner, Chennai at UK-country session, Tamil Nadu Global Investors Meet Chennai, 9 September 2015.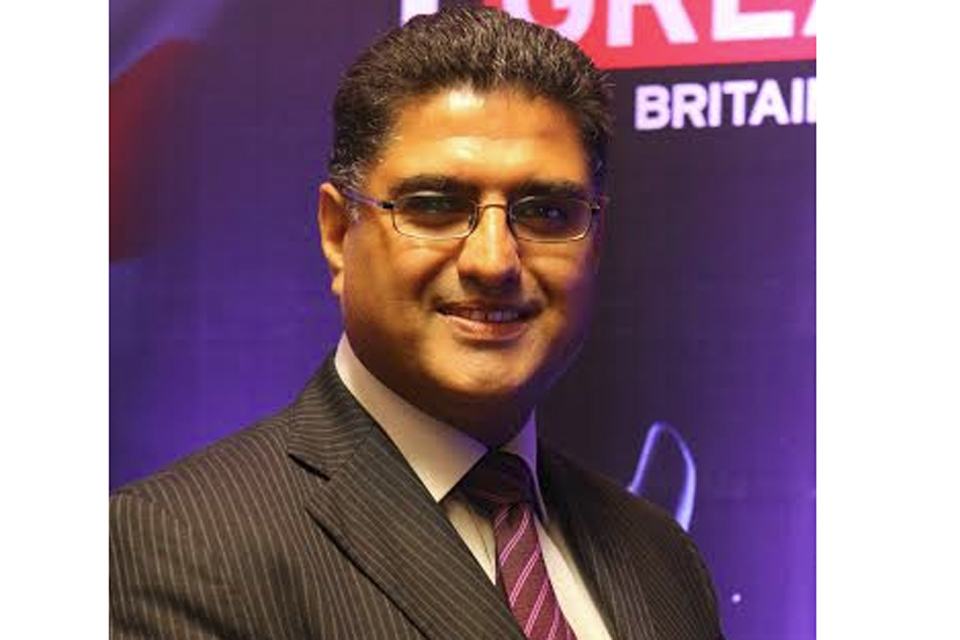 I am delighted that the UK is a partner country for the GIM.
I hope that you've all taken the time to visit our Pavilion which showcases a small part of the UK - Tamil Nadu partnership. I sometimes feel that UK companies are too modest about their commitment to this State. UK businesses employ well over 50000 people in Chennai alone. The vast majority are high-quality jobs held by Indians and not expatriates - British companies believe in nurturing local talent. UK companies run a wide range of CSR programmes, not because company regulations say so, but because it's the right thing to do. And UK companies steer clear of corruption. Not just because the UK has tough anti-corruption legislation, but because corruption is bad for business and bad for the economy.
I'm pleased we were able to witness the signature of an innovative memorandum of understanding (MoU) between the Global Health Alliance, UK – a consortium of healthcare experts from the UK and Apollo MedSkills. It's the first of its kind and will deliver training programmes on specialised skills development for doctors, nurses, paramedics, cardiac physiologists and general public and builds a foundation for future collaboration. As we would expect in Chennai, healthcare remains an important area of the partnership: other successful examples include Glasgow Kelvin College's efforts to establish a Dental Nursing Academy in Coimbatore and collaboration with nursing colleges in Coimbatore to introduce global standard dental nursing qualifications. And Westminster HealthCare plans to establish India's first premium diagnostic centre in Chennai to provide international standard outpatient, diagnostic, wellness and prevention services are well advanced.
I am also proud that the University of Cambridge has been awarded £2 million (20 crores INR) from the UK Medical Research Council and India's Department for Biotechnology to develop a partnership with the National Institute for Research in Tuberculosis (NIRT) in Chennai on Antimicrobial Resistant Tuberculosis. This is an exciting and potentially transformational project.
There are several new education partnerships. Liverpool Hope University is working with Stella Maris College to develop a curriculum for a Postgraduate Certificate Programme in International Business, enabling students to apply to the International MBA Programme in Liverpool University. Christian Medical College, Vellore and the University of Edinburgh have signed an MoU to offer a Master's in Family Medicine programme. The Centre for Applied Research and Education (CARE), Institute of Behaviourial Sciences, Chennai and University of Leicester have signed an MoU to offer a 3-year Post Graduate programme in Clinical Psychology approved by the British Psychological Society (BPS).
Make in India
But it's not just about services. Manufacturing remains an important part of the UK economy and our companies are involved in manufacturing everything from buses to auto parts to industrial valves through to shoes and clothing, including bespoke Savile Row suits for Hollywood stars.
Most recently, UK bus manufacturer Wrightbus entered into a partnership with Daimler India for state-of-the-art buses at the Oragadam plant. GKN Driveline UK, the world's leading manufacturer of automotive driveline components and systems has a large manufacturing and testing facility for automotive components outside Chennai, supplying manufacturers in South India and continues to expand its operations. Rotork Controls UK - the global leader in valve actuators - has its India HQ in Chennai.
As Nicola Bolton, Managing Director (Trade) UK Trade and Investment said, we continue to work with Tamil Nadu based investors – Polaris, Ramco, TVS Logistics, Take Solutions, Polyhose, Saksoft, Fresh Desk, Lanson Group, Shasun Pharmaceuticals and Orchid Pharmaceuticals. Companies like these have invested over £18 million into the UK.
Finally, we are working closely with the Tamil Nadu government. We are supporting sustainable economic growth through projects that are designing fiscal instruments to help build a low-carbon pathway, and projects on coastal vulnerability management and energy efficiency. In renewables, we are piloting work on off-shore wind, involving Chennai-based C-WET. We have also supported Madurai on its future-proofing framework and low-carbon master planning.
I will stop there. As many of you will know, I don't give long speeches. The fact that I've broken my own 3 minute rule is because there is simply so much going on. I hope you will forgive me.
Published 9 September 2015