Speech
UK to lead on big data research, says Harriett Baldwin
£42 million will be invested in research, the Economic Secretary said today (14 Oct 15) in a speech to the Alan Turing Institute for Data Science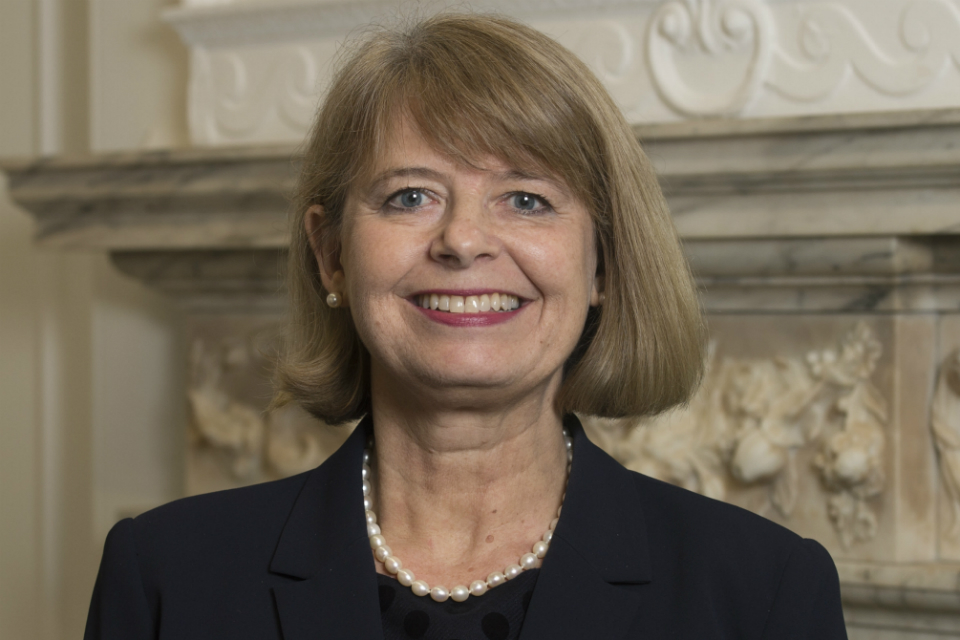 Good morning – I'm delighted to be with you today – and thank you for that kind introduction.
I'm particularly pleased to be here with so many people who, like me, believe in the positive power of technology.
Britain has a proud history in this regard. Alan Turing, in whose honour this institute was named, is just one of many Britons whose innovations helped improve the lot of his fellow human beings. From Watt and Stephenson to Crick and Berners-Lee, our contribution has been enormous.
Although, in the interest of fairness, it should be said we haven't always been the quickest to grasp the possibilities of technology. In 1878 Sir William Preece, the Chief Engineer of the British Post Office, heard of an exciting new invention and remarked:
The Americans have need of the 'telephone', but we do not. We have plenty of messenger boys.
Imagine what he would have said if someone were to have told him that, not even one and a half centuries later, a version of this "telephone" could send photos across a continent, pay money into your children's bank accounts, and download the latest song – and you didn't even need a wire!
Technology changes people's lives for the better. And – you hardly need me to tell you – it can also have a major economic impact.
Sometimes it can make existing markets function better. Sometimes it can create entirely new markets. It is good news for the customer and good news for industry too.
Ever since the introduction of the ATM back in the 60s, financial technology, innovatively delivered, has been making life better for customers, and improving the efficiency of financial markets.
We are already a major player in financial technology; our ambition is now to be the major player – the leading FinTech centre in the world.
It's a sector where we are already doing well.
The UK is one of the fastest growing regions in the world for FinTech. Investment in the UK & Ireland grew 136% in 2014, reaching £410 million – accounting for 42% of all European FinTech investment.
135,000 people were employed by the sector last year, across the whole of the country – and our GDP was £20 billion greater as a result of the sector's activities.
And those activities cover a lot of areas. Payment devices such as Pingit are perhaps the most obvious examples of FinTech. But a few weeks ago I went over to Canary Wharf to talk about robo-advice, which uses algorithms to provide financial advice online – quicker and cheaper than the traditional face-to-face model.
Ultimately, FinTech is simply a means of providing financial services in a new way. The competitive pressure it applies to established financial institutions means that these firms have to work harder to gain and retain customers.
So I hope I have made it clear that FinTech is something this government will continue to help go from strength to strength.
We now have a Special Envoy for FinTech in the form of Eileen Burbidge – who is helping develop our FinTech strategy, promoting the UK as a global FinTech hub, and working with FinTech firms across the UK to develop regional partnerships.
The near future will see the launch of an international FinTech benchmarking exercise – looking at how we compare with other countries, and where we can learn from other people's best practice.
We are also committed to more open banking in the UK – because this will further help the UK's world-leading FinTech sector.
At the last Budget, we announced that we would deliver an open standard for Application Programming Interfaces – APIs – to improve competition and innovation in UK banking.
To take forward this important work, we've set up a Working Group made up of a wide range of stakeholders across government and the banking and FinTech industries, which will publish a detailed framework for the design of the open API standard by the end of the year.
We're working hard to create the right regime for digital currencies – one which is right for digital currency businesses, attracting overseas investors to the UK and users.
The fact that we have committed to bring digital currency exchanges into regulation has been welcomed by industry, and it's already resulted in digital currency businesses relocating to the UK.
For example, Circle, a bitcoin services company, has announced that it is planning to open a London office from which it will coordinate its European expansion. Why the UK? Well, Circle were very clear: it was because of our positive attitude to FinTech and to digital currencies.
So we'll continue working hard to attract innovative companies.
And of course, we will continue the extremely close working relationship with the FCA on FinTech – to make sure that we get the statutory framework for FinTech spot-on.
The Innovation Hub, which we worked with the FCA to launch, has delivered excellent work in helping innovative businesses to understand the regulatory framework and apply for FCA authorisation. Since its launch, it has helped over 100 innovative businesses.
The FCA are currently assessing the feasibility of something called a 'regulatory sandbox' – a space that would allow innovators to experiment with new ideas and real customers at an early stage, without the burden of excessive regulation, but with the informed consent of consumers and proper risk management.
The FCA is also working with the PRA to identify how technology can be utilised to deliver regulatory requirements – a potentially very valuable piece of work.
But it's not just about supporting FinTech companies – it's also about supporting the areas underpinning our excellence in FinTech.
You have to invest in skills, science, research and development…
That's an area where we've been doing well, and want to do even better.
Science and research is an area of great UK strength. With a little less than 1% of the world's population, we produce 16% of top quality published research findings.
Foreign investors are drawn by the strength of UK research, including the opportunity for knowledge sharing with universities, and access to high quality R&D personnel.
The UK is ranked 4th in the world for business and university collaboration, and attracts more R&D funded from abroad than Finland, Russia, Canada, Japan and China combined.
Investment in data has also ensured we maintain our leadership in social science. We've invested in 42 grants worth £96.7 million through the Engineering and Physical Sciences Research Council related to the financial sector alone.
The links between universities and industry are also an area of strength for the UK. But we know there is still further to go, so that the great work carried out in the research base filters through to our offices, factories and boardrooms, with access to finance for the best commercial ideas.
This is particularly the case in the development and use of advanced mathematics, where we have the potential to create substantial societal and economic benefit.
Based here at the British Library, in the heart of London's Knowledge Quarter, our investment in the Alan Turing Institute is a clear sign of our commitment to ensure Britain leads the way in the use of big data and algorithm research.
We have invested £42 million over 5 years to bring together leaders in advanced mathematics and computer science.
When the institute is formally launched next month, its objective will be to ensure that the UK remains at the forefront of the analytical methods that support our ability to exploit the application of data science, including the public sector's own data.
The institute will provide a crucial step in conducting first class research, bringing together theory and practical application to a range of sectors including the financial sector.
I am delighted that Howard Covington has agreed to Chair this Institute. Howard brings extensive knowledge of business, science and finance, which will be crucial to lead this exciting project.
It's equally good news that Professor Andrew Blake has agreed to become the Founding Institute Director. Andrew's background is as the Laboratory Director of Microsoft Research UK and he's a leading researcher in computing vision.
One of our key tasks is continuing to invest in the postgraduate skills required to continue to make the UK a world leader.
That's why, in partnership with the Turing Institute, we have created the UK PhD Centre in Financial Computing at University College London.
Along with the London School of Economics and twenty leading financial institutions, including Barclays, RBS and Citigroup, we are training the next generation of experts in high performance computing, mathematical modelling and software engineering.
Data science is a new and exciting field. Its research translates into real societal and economic benefits. It is great news for the country that we have some of the future leaders of this area right on our doorstep.
Another area where we want to remain world-class is in the continued development of high-performance computing in the UK research base.
In 2012 we set up the E-infrastructure Leadership Council, with partners across the academic community, industry and government, to advise on high performance computing, software and skills.
The Council has been working with the finance sector to increase the awareness, uptake and impact of using data analytics, so that there are strong links between academic research programmes and business applications.
What can this partnership working achieve? I'll leave you with one example.
I spoke a few moments ago about digital currencies, and the work we are doing on the regulation of digital currency businesses.
To complement this work, the government has launched a research initiative which will bring together the Research Councils, Alan Turing Institute and Digital Catapult with industry, in order to address the research opportunities and challenges for distributed ledger technology. And we will increase research funding in this area by £10 million to support this.
There are a number of potential benefits of this technology, which include:
a. the potential to facilitate the fast, efficient, and secure transfer of ownership of digital assets – including bonds, shares, and other financial instruments, over the internet;
b. and the function of digitally 'signing' and time-stamping digital assets – helping maintain records of digital documents securely and efficiency
In other words – it's all about making processes simpler and life easier.
That ties in with what I maintain should be the key objective of financial services: to help people meet their aspirations at every stage of their lives.
That is why we, as a government, consider it so important.
And that is why we will help you grow, innovate – and succeed.
Thank you very much.
Published 14 October 2015