Speech
UK infrastructure a 'wealth of opportunity'
Graham Stuart's speech at the 2018 Infrastructure Investor Global Summit, outlining UK infrastructure developments to leading investors.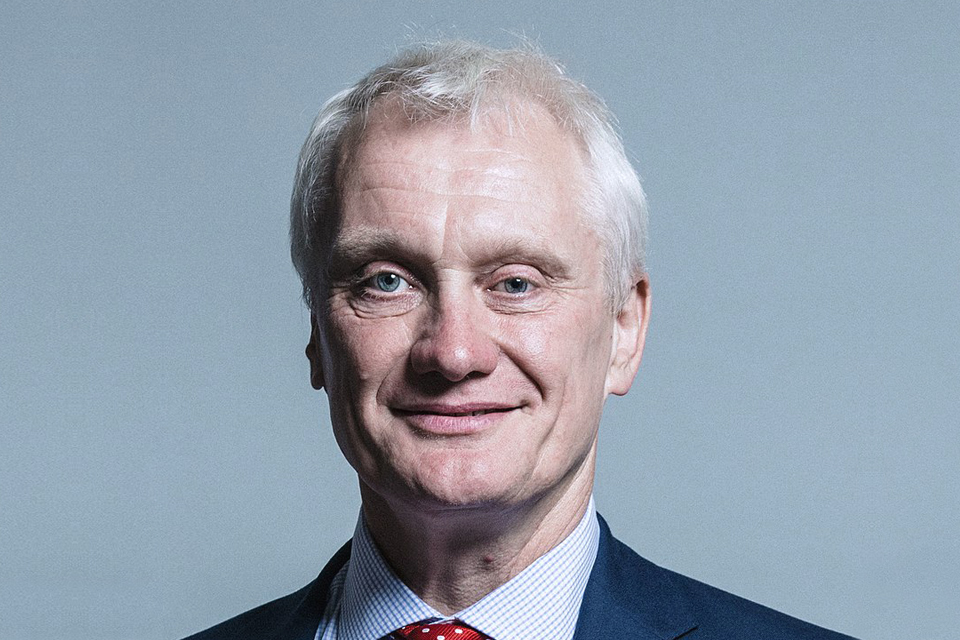 Welcome,
It's a pleasure to be here in Berlin, and to represent the UK government at the Infrastructure Investment global summit.
As the world's first industrialised nation, we in the UK like to think that we know a thing or 2 about infrastructure.
We built the world's first passenger railway network, and some of the earliest power grids, passenger airports, and deep-water shipping ports.
Few countries boast such a remarkable history. Visitors to London today still travel on the world's oldest underground railway, through some of the same tunnels that first opened in 1863.
If our rail network and its stations are essentially Victorian, then our city streets are medieval, with electric cars following the same passages that carried horses and carts.
And a large part of our inter-city road network follows the routes laid down by the Romans, some 2 millennia ago.
The antiquity of our infrastructure may be of interest to historians, but it is a symptom of a national approach to infrastructure investment that all too often has been to 'make do and mend' and delay the big decisions.
It is a little-know but arresting fact, for example, that we have not built a new full-length passenger runway in the South East of England since the 1940s.
While in London the legacy of our ancestors has often been a blessing, for much of the country it has remained a burden.
I do not need to tell any of you here today that infrastructure, as an industry, is inclined to take a long view.
After all, its projects are likely to have a lifespan of decades, or even centuries, as the United Kingdom's experience can testify.
Major infrastructure projects are likely to be among the largest and most important projects that a nation undertakes in peace time. They are certainly among the most expensive.
As a result, infrastructure requires a long view - the courage to take major decisions here and now, the dividends of which may not be fully realised for a generation or more.
Fortunately, the UK government has that vision.
We have begun the largest investment in our railway network since Queen Victoria was on the throne.
We are electrifying thousands of miles of track, laying new lines, reopening old ones, such as the Oxford-Cambridge 'Varsity Line', and upgrading many of our most important stations.
We have always completed the New Elizabeth Line - London's Crossrail – a 100 km line that will bring another 1.5 million people within easy reach of central London.
It has been the largest construction project in Europe. But that record will soon be broken when we begin HS2 – a high-speed rail network that will connect 8 of Britain's 10 largest cities.
This improvement in our rail infrastructure has been matched by the greatest investment in Britain's roads for more than a generation, expanding motorways and building new bypasses while private investors are upgrading our ports to take the world's largest container ships.
Last year, the Chancellor announced the creation of the National Productivity Investment Fund, allocating some £23 billion to high-value infrastructure projects, from homes, to transport, to digital infrastructure.
As of January, 95% of UK homes now have access to super-fast broadband – a delivery on our manifesto commitment.
All of these projects demonstrate the Government's unwavering commitment to improving and expanding the UK's national infrastructure.
We have published our National Infrastructure Delivery Plan, setting out in detail how the government will support delivery of key infrastructure projects and programmes.
Importantly, we've established 2 bodies that will change the face of future infrastructure delivery in this country.
We set up the National Infrastructure Commission with the freedom and autonomy to provide independent advice on the infrastructure of most value to our economy.
And we established the Infrastructure and Projects Authority to look after the actual delivery of our projects – and keep them on time, on track, and on budget
I realise that I have talked extensively about the role of government in the development of the UK's infrastructure.
It goes without saying that you can have all the right structures and processes in place in the world, but they count for nothing without the investment to make them a reality.
Our aim is simply to create an environment where private infrastructure investment can thrive.
There has never been a better time to launch a project in the United Kingdom.
Since 2010, more than a quarter of a trillion pounds has been invested in projects large and small. The majority of this has come from the private sector.
We in Britain recognise the vast benefits that the private sector brings to infrastructure development.
It offers a greater access to sources of investment, improved allocative efficiency, and exposure to competition which in turn drives innovation.
Perhaps most importantly, it allows the development of simultaneous projects, an approach which would otherwise be beyond the resources of even the most well-resourced government.
If countries are to meet their fundamental economic and social infrastructure requirements, then they must be ready and willing to open up their infrastructure needs to the world.
It makes sense to do so. After all, the shape of international infrastructure investment is changing.
A decade ago, there were fewer than 15 major global infrastructure investors. Today, there are over 200.
Globally, assets under management for unlisted Infrastructure Funds are worth around 300 billion US Dollars.
Increasingly, institutional investors and even sovereign wealth funds are tapping into the opportunities that the industry has to offer.
That is why we have set up the UK Guarantees Scheme, allowing project-backers to borrow money not only from banks and traditional lenders, but also from low-risk investors such as pension funds.
Doing so has allowed over 50 institutional investors to become involved in projects in the UK, from the Mersey Gateway Bridge in Liverpool, to a housing development in Aberdeen, to a renewable energy project in Moray.
As Minister for Investment in the Department for International Trade, I oversee a dedicated Capital Investment team, whose job it is to connect investors like yourselves to the vast number of new projects on offer in the country.
Last December, the IPA published our National Infrastructure and Construction Pipeline – a forward-looking assessment of every planned investment across the public and private sector.
The pipeline identified over 700 projects, valued at more than £500 billion.
There is vast scope for private sector investment in these projects. From utilities, to communications, to vast new energy supply projects, there has never been such a wealth of opportunity for infrastructure investors in the history of the United Kingdom.
Our country has a proven track record of return on investment. Those seeking stability, surety and profitability continue to regard the UK as the premier global destination for their money.
I have already touched on the favourability of our regulatory environment, and the sheer levels of government support for investors.
But we also boast one of the most competitive tax regimes in the developed world. By 2020, our corporate tax rate will be 17% - the lowest in the G20.
We are home to the world's leading financial centre, which has an unmatched concentration of capital and capability.
We have a highly skilled workforce, sourced from the greatest concentration of world-class universities on earth.
And there is a strong and unwavering commitment to infrastructure investment from across the political spectrum.
Perhaps more than any other nation, infrastructure is part of our national DNA.
There is no other country where, railways, bridges and canals can excite such passion.
Our long history may have bequeathed us with a framework that is centuries old, but when it comes to the opportunities of infrastructure, there are few more forward-looking than the United Kingdom.
We want you, the world's foremost investors, to become part of our national story.
As Britain embraces a new economic era, my Department will be at the forefront of ensuring that the UK retains its position as the number one Foreign Direct Investment destination in Europe and a home to business from across the globe.
Thank you.
Published 23 March 2018