Speech
'UK alumni is our greatest export'
Transcript of a speech by the British Deputy High Commissioner Chennai, Bharat Joshi at the UK alumni meet in Coimbatore, 18 March 2016.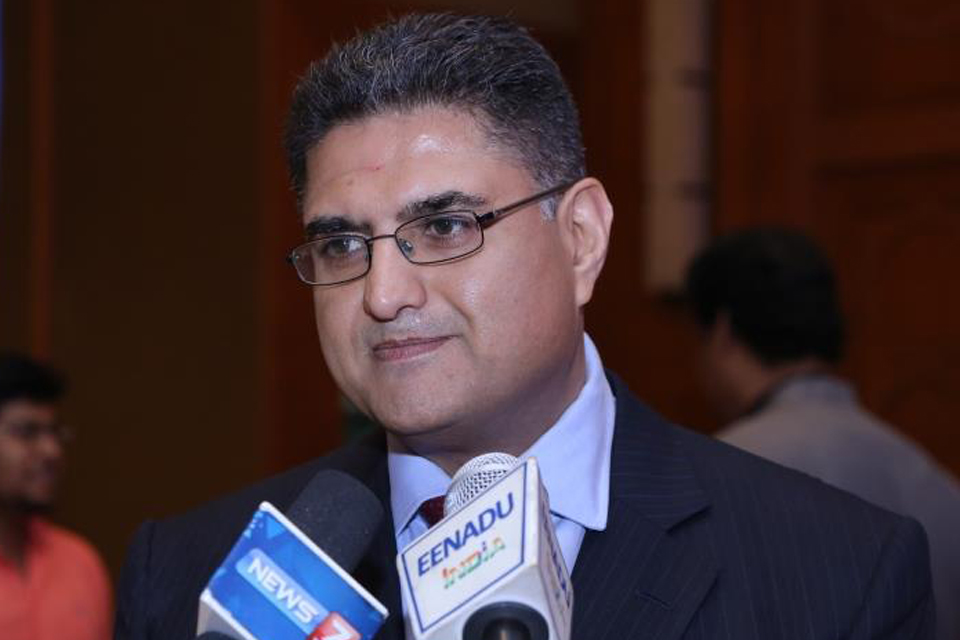 Thank you all for coming. It's a pleasure to join you for the UK alumni meet. As British Deputy High Commissioner, Chennai, I am delighted to see several UK alumni, entrepreneurs, companies, researchers and students gathered here.
We care about our alumni. In many ways, you are our greatest export. Because you have studied in the best education system in the world and the products of a long, established tradition. Because you have imbued our cultures and values and brought them back home to India. And because in the process you have changed the institutions that you attended, and thereby Britain as a whole, contributing to its strong multiculturalism. This event is about connecting with you more than we have in the past. We want it to be useful but we also want you to tell us how we should engage with you.
The UK education story is a strong one. Four of the world's top six universities are in the UK, and 5 out of the top ten by employability. A UK degree is valued by employers across the globe and is a springboard for a successful career. Indian students form an important segment of international students studying in the UK and we're keen to encourage greater student mobility and exchanges between India and the UK. Over 2,50,000 Indians have studied in the UK over the last 10 years. There is no limit on the number of genuine students who can come to the UK to study, so long as they can speak English to an appropriate level and get a place on a legitimate course.
UK universities are doing more research than they have ever done before with partner institutions. New catapult centres and knowledge transfer networks, bring together top universities and private sector institutions to achieve high-value real-world innovation. The university sector is leading an education revolution. There has never been a better time to study in the UK, including through UK government scholarships:
The flagship Chevening Scholarships and Fellowships Programme has brought over 42,000 potential leaders from 130 countries to the UK and sent 1000s of Indians to study in the UK. This year there are over 291 new part scholarship GREAT awards available worth over £1.5 million (approx. 151 million rupees) for subjects ranging from engineering, law, business, art and design, biosciences and IT across 45 UK institutions in England, Scotland, Wales and Northern Ireland.
There is a lot, UK-India is doing together. The co-investment made by both countries in supporting joint research activities has risen from £1 million in 2009 to around £200 million today. The UK India Education and Research Initiative (UKIERI) since its inception in 2006 has supported over 1000 partnerships including over 380 in the second phase from 2011.
UK companies, such as Vodafone and Pearson, offer innovative skills delivery. Organisations like City and Guilds are world leaders in professional standard-setting. UK and India have affirmed their support for a strong partnership in skills development and noted the opportunities in the delivery of vocational skills in all sectors to achieve the target of training 500 million by 2020.
Currently, UK-India have jointly launched a funding programme and inviting proposals in the areas of clean-tech, affordable healthcare and ICT focused on commercialisation of products. For more details, please speak to my colleague Sam Kumar.
Please enjoy the event. I wish you all the best. This is just the beginning of a long and fruitful partnership.
Thank you
Published 18 March 2016