Oral statement to Parliament
Tracey Crouch's statement on the Government Response to the Consultation on proposals for changes to Gaming Machines and Social Responsibility Measures
Delivered to Parliament on 17 May 2018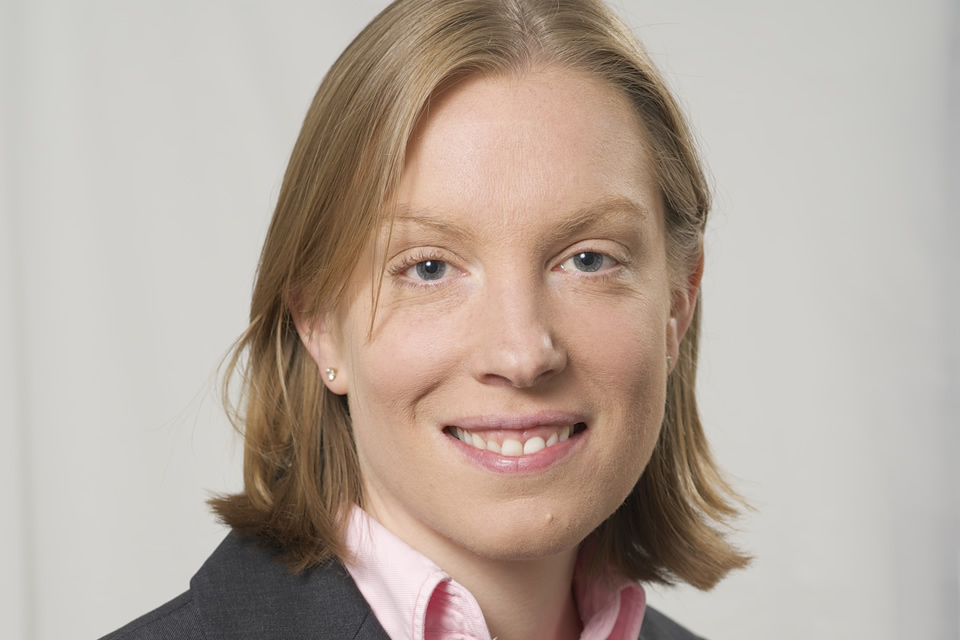 Mr Speaker, with permission, I wish to make a statement on the gambling review and the publication of our response to the consultation on proposals for changes to gaming machines and on social responsibility requirements across the gambling industry.
Mr Speaker, the Government announced a review of gaming machines and social responsibility measures in October 2016 in order to ensure we have the right balance between a sector that can grow and contribute to the economy, and one that is socially responsible and doing all it should to protect consumers and communities from harm. Underlying this objective was a deep focus on reducing gambling-related harm, protecting the vulnerable and making sure that those experiencing problems are getting the help that they need.
Following a call for evidence, we set out a package of measures in a consultation which was published in October last year. These included social responsibility measures to minimise the risk of gambling-related harm, covering gambling advertising, online gambling, gaming machines and research, education and treatment.
The consultation ran from 31 October 2017 to 23 January 2018. We received over 7,000 survey responses from a wide range of interested parties. And we received over 240 submissions of supplementary information and evidence from the public, industry, local authorities, Parliamentarians, academics and charities and faith groups.
We welcome the responses to the consultation and in preparing our conclusions, we have reflected on the evidence, concerns and issues that have been raised. We have considered these responses, alongside advice that we have received from the the Gambling Commission as well as the Responsible Gambling Strategy Board. And we have set out measures on gaming machines, as well as action across online, advertising, research, education and treatment and more widely, the public health agenda in regards to gambling.
Before I set out the detail of this package of measures, let me say up front that we acknowledge that millions of people enjoy gambling responsibly, and we are committed to supporting a healthy gambling industry that generates employment and investment.
But, Mr Speaker, over the process of this review I have met with many people who have experienced gambling addiction, and those who are supporting them, including relatives who have sadly lost their son to suicide as a result of the impact of gambling on his mental health. In addition, I have visited the incredible treatment services that are there to support them. We are clear that gambling can involve a serious risk of harm for individual players, as well as for their families and the communities they live in - and we must ensure they are protected.
The Government is satisfied with the overall framework of gambling regulation, but as part of our action to build a fairer society and a stronger economy, we believe that when new evidence comes to light, we need to act to target any gambling products or activities that cause concern.
It is also important to acknowledge that while gambling-related harm is about more than one product or gambling activity, there is a clear case for Government to make targeted interventions to tackle the riskiest products, with the objective of reducing harm.
One product in particular - B2 gaming machines or Fixed Odds Betting Terminals (FOBTs) - generated enormous interest throughout the review process. At consultation, we set out the evidence for why we believe targeted intervention is required on B2 gaming machines and options for stake reduction.
Although overall problem gambling rates have remained unchanged since the Gambling Act 2005, it is clear that there remain consistently high rates of problem gamblers among players of these machines. Despite action by industry and the regulator a high proportion of those seeking treatment for gambling addiction identify these machines as their main form of gambling.
According to the latest available data, across Great Britain, 11.5% of players of gaming machines in bookmakers are found to be problem gamblers. A further 32% are considered at risk of harm. In England, 13.6% of players of gaming machines, in bookmakers, are problem gamblers - the highest rate for any gambling activity.
We are concerned that factors such as these are further amplified by the relationship between the location of B2 gaming machines and areas of high deprivation - with these players tending to live in areas with greater levels of income deprivation than the population average. We also know that those who are unemployed are more likely to most often stake £100 than any other socio-economic group.
Following our analysis of all the evidence and advice we received we have come to the conclusion that only by reducing the maximum stake from £100 to £2 will we substantially impact on harm to the player and to wider communities.
£2 will reduce the ability to suffer high session losses, our best proxy for harm, while also targeting the greatest proportion of problem gamblers. It will mitigate risk for the most vulnerable players, for whom even moderate losses might be harmful.
And, in particular, we note from gaming machine data, that of the 170,000 sessions on B2 roulette machines that ended with losses to the player of over £1000, none involved average stakes of £2 or below. But at stakes of £5 and £10 losses of this scale still persist.
The response to our consultation has been overwhelmingly in support of a significant reduction in B2 stakes. The majority of respondents to the consultation submitted opinions in favour of a £2 limit indicating strong public approval for this step.
Mr. Speaker I'm grateful to the cross-party work that has been undertaken on this issue, and would like to pay particular tribute to the honourable and right hon members for Swansea and Chingford and woodgreen, the latter being a very strong supporter of change during his time in Government
Elsewhere in the industry, we are, for the time being, maintaining the status quo, across all other gaming machine stakes and prizes and allocations. We have however, agreed to an uplift for stakes and prizes on prize gaming which we consider to be sufficiently low risk.
We are aware that factors which influence the extent of harm to a given player are wider than any one product, and include factors around the player, the product and the environment. The response therefore also sets out action on:
Increasing player protection measures on other gaming machines on the high street;
increasing protections around online gambling, including stronger age verification rules and proposals to require operators to set limits on consumers' spending until affordability checks have been conducted;
doing more on research, education and treatment of problem gambling, including a review by Public Health England of the evidence relating to the public health harms of gambling;
enhancing protections around gambling advertising, including a major multi-million pound advertising campaign led by GambleAware, around responsible gambling, to be launched later this year; and
filling the gaps in evidence around advertising and harm with substantial new research commissioned by GambleAware on the effects of gambling advertising and marketing on children, young people and vulnerable groups.
Looking ahead, we will also be considering the issue of 16 year olds playing National Lottery products as part of the next licence competition for the National Lottery. We will aim to gather evidence on this issue with sufficient time to consider it fully ahead of the next licence competition.
Conclusion
Mr Speaker, changes to B2 stake will be effected through regulations in Parliament. The move will need parliamentary approval and, in recognition of the potential impact of this change for betting shops, we will also engage with the gambling industry to ensure they are given sufficient time for implementation. To conclude, we want a healthy gambling industry that contributes to the economy, but also one that does all it can to protect players and their families as well as the wider communities from harm. We will work with the industry on the impact of these changes and are confident that this innovative sector will step up and help achieve the necessary balance.
Published 17 May 2018