Speech
The Rt Hon Chris Huhne MP's speech to CCS Senior Stakeholders Conference
Secretary of State - welcome address It's a great pleasure to welcome you today to DECC's first Carbon Capture and Storage senior stakeholder…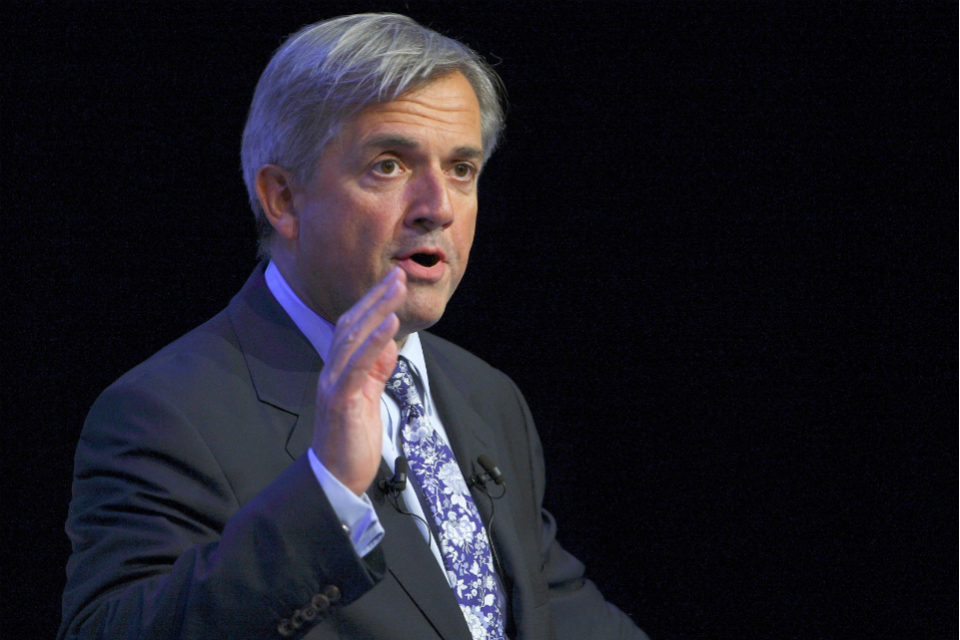 Secretary of State - welcome address
It's a great pleasure to welcome you today to DECC's first Carbon Capture and Storage senior stakeholder conference.
Making the UK the first choice for investment in CCS is certainly something i want to see come to reality.
Low-carbon technologies and tackling climate change march hand-in-hand. But CCS also represents massive opportunity for the UK - for jobs, for development and for our economy. This sector could be worth £3bn by 2020.
And without CCS we know staying below 2C will be that much more difficult and costly - up to 70% more according to the IEA and Lord Stern.
Our coalition priorities are clear. We will be the greenest government ever and we will tackle climate change whilst securing our energy supplies and CCS is a big player in that mix.
We need to meet our national targets to cut our emissions by 34% by 2020 and by 80% by 2050, whilst maintaining a wide energy mix necessary for energy security.
I am under no illusion that there are real challenges to successful demonstration and deployment of CCS. But it gives me great encouragement in overcoming these challenges to announce today that the UK is open for CCS business. The Office for Carbon Capture & Storage is waiting to receive your input on the CCS demonstration programme for a further three CCS projects.
We are launching a market sounding exercise aimed at potential project developers to get an indication of their level of interest in the programme and more information on their individual projects.
Later this summer having considered the response to the exercise, I hope to confirm the objectives for the UK programme so that UK projects can prepare their entry into the EU NER competition in autumn. I remain committed to launching the formal selection process for projects 2 to 4 before the end of this calendar year.
I would also like to hear your views on how you see the role of coal and gas developing and on whether you as project developers and investors would be prepared to take this forward.
All of this requires the government to work in partnership with business. And this does have to be an endeavoured partnership. I want to avoid a government 'thumb' on the back on anyone's neck. I want to see and use external expertise to see how we can use that knowledge to our advantage.
Along with the primary aim of tackling climate change, our CCS plans create opportunities for UK based business. We've been playing catch-up in other parts of the green economy where other countries have implemented bolder, more progressive policies. We will not make the same mistake with CCS. I know that business needs certainty and stability and I firmly believe the UK is well placed to lead on CCS and the coalition Government is committed to delivering four large-scale demonstration projects. The role of the Office of Carbon Capture & Storage is to facilitate this delivery.
Already the progress we have seen globally on CCS has accelerated significantly as countries recognise the important role it can play in tackling CO2 emissions from fossil fuels.
The report by the International Energy Agency to the G8 last month highlighted the significant global progress that is being made, but we need to do so much more, not just for domestic plans but also internationally.
The UK was singled out for its notable investment plans and I am eager we build on this by making rapid progress with our demonstration projects.
But we need to go faster and see wider application of CCS across different sectors and around the globe if we are to effectively combat climate change. The demonstration and deployment of CCS in fossil fuel dependent countries is crucial. The UK has a already has a strong track record in driving international action and will continue to take a leading role and drive harder and faster than ever before. We are now taking this further and at the Clean Energy Ministerial in Washington later this month where we will be bringing together countries and businesses to develop a plan for how CCS can be deployed globally by 2020.
I urge you to engage in this conference, to think what you as individuals and as representatives of your organisations can be contributing to help deliver this challenge, to let us know what we are doing right and what we are doing wrong, and to work with us collectively to make UK the number one location for CCS.
Published 8 July 2010