Speech
The Co-operative Food Ethical Trade Conference
Speech on Modern Slavery to the Co-operative Food Ethical Trade Conference.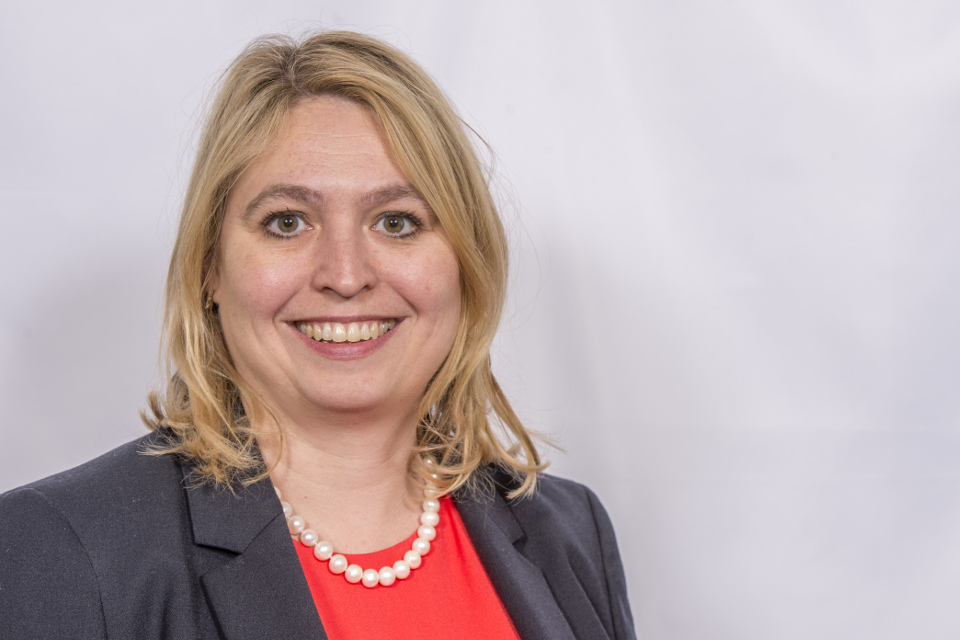 Thank you for inviting me to speak today at this important event. I am delighted to see so many of you here to discuss ethical trade issues and worker welfare. Your dedication, hard work and expertise are vital if we are to ensure that vulnerable workers are not exploited in UK supply chains.
I know that preventing exploitation is something that the Co-op takes extremely seriously and is taking decisive action on, as this conference demonstrates. For example, I know that the Co-operative are a key partner in the 'Stronger Together' initiative, which is doing excellent work to raise awareness about hidden labour exploitation through training and guidance.
Today, I want to focus on some of the worst exploitation imaginable – modern slavery. This is a crime that should have no place in the twenty-first century and yet the Walk Free Foundation estimated there were around 30 million slaves in the world in 2013.
The National Crime Agency estimated that there were 2,744 potential victims of human trafficking encountered in the UK in 2013, but for such a hidden crime, this could just be the tip of the iceberg. So this is a problem that should concern us all and is an issue that this government, NGOs and the private sector must work together to stamp out.
Modern slavery is a brutal crime which knows no boundaries. Traffickers and slave masters exploit whatever means they have at their disposal to coerce, deceive and force individuals into a life of abuse, servitude and inhumane treatment. The most common forms of abuse are sexual exploitation, labour exploitation and domestic servitude. In all cases, some of the most vulnerable people in society are stripped of their dignity and basic freedoms, and forced to work for someone else's gain. These crimes are called slavery for good reason.
Modern slavery can be carried out by lone individuals or by organised criminal gangs. I am sure that you have all heard about the pattern this abuse can follow, where vulnerable people travel to the UK on the promise of a better life, only to find themselves exploited and forced to work for long hours and no money, in terrible conditions. But modern slavery does not just involve people being trafficked from abroad. Vulnerable people within the UK are just as likely to be victims of this terrible crime - the National Crime Agency estimated that the UK was the third most common country of origin for trafficking victims in 2013.
They can be held in slavery orchestrated through violence, debt-bondage, blackmail or more subtle psychological coercion. Tragically, some even fail to recognise themselves as victims. They believe that if they work for little or no pay for long enough, their debt will be paid off, and their lives will improve. This is especially true of child victims, who can be manipulated into believing that their abuser is actually protecting them.
And this is not just about sex trafficking. The National Crime Agency estimated that 27% of the potential victims of trafficking encountered in the UK in 2013 were victims of labour exploitation, in a wide range of sectors. I know that no good British business wants anything to do with these awful crimes, but eliminating them from a supply chain requires constant vigilance. For example, slave masters have been known to sign workers up to a perfectly legitimate labour provider, but give the same bank details for each worker in order to take their wages and control them. Without the proper checks in place, the labour provider might never realise they were providing slave labour. So I will say more about this need for vigilance shortly.
Every single case of modern slavery is a personal tragedy, a story about someone who tried to make their life better, and instead had their life destroyed. We owe it to these victims to do everything we can to stamp out this abhorrent crime.
That is why the government has introduced a landmark Modern Slavery Bill to Parliament which will give law enforcement the tools to tackle modern slavery, ensure that perpetrators can receive suitably severe sentences for these appalling crimes, and enhance support and protection for victims.
The Bill, which is one of the first of its kind in the world, will send the strongest possible message that these crimes will not be tolerated in the UK. It will increase the maximum sentence to life imprisonment, create new civil orders so that law enforcement can properly manage those who pose a risk, and establish an Independent Anti-slavery Commissioner to drive improvements in our law enforcement response and victim identification.
The Bill will also include a defence for those victims who are compelled to commit an offence and will give victims enhanced access to special measures when giving evidence in court, so that they feel more able to support a prosecution. Specifically for child victims, the Bill will provide for the introduction of specialist child trafficking advocates, which we are currently trialling. For the first time, each child will be supported by a dedicated contact with the capacity and expertise to promote their welfare and guide them through the social care, immigration and criminal justice systems. This will help to reduce the risk of these vulnerable children going missing and being re-trafficked and will ensure that they receive the support and protection they need and deserve.
But the most progressive measure in the Bill is related to improving transparency in supply chains. This is truly a world-leading measure. The UK will be the first country in the world to introduce such a requirement on larger businesses to disclose what steps they have taken to ensure that their supply chains are slavery free.
The government and the private sector must each play their part in stamping out this crime. The government must generate an environment where modern slavery is simply not tolerated, and businesses must be vigilant, to make sure that those they do business with are not exploiting others.
Once businesses are required to disclose what they are doing to tackle modern slavery, consumers and campaigners up and down the country will have a better understanding of what action business is taking, and can call for more action if they think more is needed. Many businesses are already taking action to eliminate modern slavery. Our hope is that once we make it clear what activity major businesses are undertaking, public pressure and competition between businesses will encourage others who have not taken decisive steps to act.
There are similar transparency requirements in California, but they only apply to businesses producing goods for sale, whereas this disclosure will apply regardless of the nature of a company or what it supplies, whether goods or services, and regardless of sector. This measure will give consumers the information they need to understand what the businesses they buy from are doing to keep their supply chains slavery free, and give them the confidence that they are not supporting these terrible crimes.
Our intention is that this will apply to larger businesses and we will be consulting on the exact threshold to ensure that that the final provision is fair, workable and robust. The detail about the level of the threshold will be set by secondary legislation, after careful consideration of the results of the consultation and before the provision is commenced.
We will also be producing statutory guidance to accompany this provision, setting out the kinds of information that might be included in a disclosure, so that companies understand and have the support they need to comply. However, this will only be guidance – we will not tell business what a disclosure must include and we fully expect these disclosures to differ from company to company.
We want to ensure that there is flexibility for businesses to make the right choices about how to keep their supply chains slavery free, reflecting the needs of their own business. For example, a company which provides services, and is entirely based in the UK, may need to disclose much less than a retailer with manufacturers all over the world. So we do not want to tie all businesses to one rigid standard.
I want to ensure that we set a fair size threshold and that the guidance on these disclosures gives businesses the help they need to comply. So I hope very much that you will all contribute to our consultation on these issues, to make sure that we get these important aspects right.
Modern slavery is often a profit driven crime, in which vulnerable people are used and abused to make money for others. So it is vital that UK consumers do not unknowingly drive demand for these heinous crimes and that UK businesses do not profit in any way from the abject suffering of others.
Lots of businesses are already taking important steps to eliminate modern slavery from their supply chains and have called for this legislation, as a means of levelling the playing field. Our hope is that this measure will simply drive businesses to make further improvements as they compete for conscientious consumers.
Combined with the other measures we are taking I hope that this approach will have a real impact on preventing slavery in the UK and abroad. I really believe that our approach will make the UK a world leader in this fight to end slavery. But this will only be successful if we all play our part, and if conscientious businesses like yours also help to lead the way.
So I look forward to working with you all as we take this work forward, and I would like to thank you again for the opportunity to speak about such an important issue.
Published 14 November 2014