The All Party Parliamentary Beer Group Annual Awards
Speech by Eric Pickles at the All Party Parliamentary Beer Group Annual Awards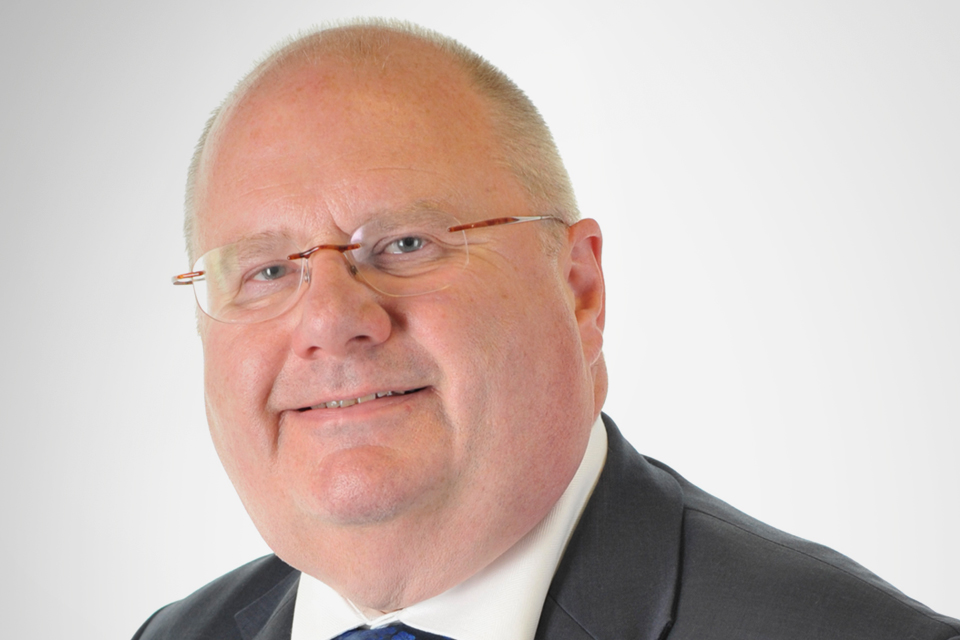 Well, it's great to be here to today. Talking about pubs and beer. And I'm in exalted company.
British historian A.J.P. Taylor thought;
most of the great men of the past were only there for the beer.
He appears to have been right.
William Shakespeare said:
A quart of ale is a dish for a king.
Dr Johnson believed:
There is nothing which has been yet contrived by man, by which so much happiness is produced as by a good tavern or inn.
And when, in the July election of 1945, Times editor suggested to Winston Churchill that he retire gracefully soon after the campaigna… the great man replied;
Mr. Editor, I leave when the pub closes.
All these patrons knew what we know. That what we drink and where we drink tells us who we are. And nothing says Britain more than our Great British pub and our Great British beer.
They are part of a tradition dating back to ancient times. Beer was drunk in the taverns of Roman England. In the Anglo-Saxon alehouse. In the inns of the Middle Age.
The 'local' is the beating heart of our communities
Before I came here today I did a bit of a pub crawl - online of course. It turns out that within a one mile radius of this building there are more than 400 pubs. And their names might as well be chapters from a history of Britain.
Boadicea
Shakespeare
George and the Dragon
Silver Cross
Battle of Trafalgar
And it's curious how history reflected in a pint glass, is history brought sharply into focus.
We can almost see Samuel Pepys witnessing the Great Fire of London in 1666 from a little alehouse on Bankside.
Doctor Johnson penning his famous Dictionary at The Anchor in Southwark.
Dirty Den handing Anj the divorce papers on a Christmas night in the Queen Vic.
And Bet Lynch leaving the Rovers Return for the last time.
But while pubs are tied to our past they are equally an essential part of our present.
We call it the 'local' because it is the beating heart of our communities.
The place we gather.
to socialise to celebrate
to commiserate
to champion and to cherish our way of life
But I'm not going to get all misty eyed today.
Pubs and beer mean business.
Pub and beer mean business. And a heady mix of the worlds best beer and the world's best brewersa…
a…a potent cocktail of our famous beer companies a…our industrious family brewers
a…our innovative microbreweriesa…
…have made this industry a colossus.
The facts speak for themselves.
Individually, according to the British Beer and Pub Association, each pub contributes an estimated 80,000 to its local economy. Collectively, they contribute over 19 billion to the national economy. And in total they're sustaining nearly 900,000 jobs.
That's why for all their historical and cultural significance, our pubs must be a vital part of our economic future.
Now it's been a tough few years for your industry. But we're not abandoning the local to its fate.
We've made sure small business rate relief - which we've doubled until the end of March next year - and rural rate relief are available to our public houses.
We're distilled rules on weights and measures for intoxicating liquor into simplified form.
And we're canning sales of alcohol below cost-price by supermarkets. Most pubs should experience the benefit of this minimum unit price.
And we're even making it far easier for you to play live music at your venues. Taking away the usual licensing rules from performances where the audience numbers 200 or fewer. We want people to make a song and a dance. But, in the pub, not over the paperwork.
These reforms will, I hope be the fillip the industry needs as we look forward to a summer of royal and sporting celebration. A triple whammy of festivity. The Diamond Jubilee, Olympics, the European Championship. Events that will have punters across the world beating a path to your door.
Now I want to make sure I do everything I can to make sure you're in the shape of your life in the coming months.
But this isn't just about me. It's about you too.
It's an open secret that, over the past few years, pub companies and licensees haven't always seen eye to eye.
A fact reflected in the Government's Select Committee report on pub companies last year.
Now we take your concerns about regulation very seriously. And we've listened. That's why we've got self-regulation not central regulation.
But make no mistake. This is about you grasping the nettle.
I can see there have been a lot of improvements;
a strengthened industry code
greater transparency
a new arbitration and mediation service
All good work. But don't expect me to pat you on the back just yet.
Now's the time to make good on your promise. Go further. Go faster. Do what you need to do to convince the doubters things have changed.
You need to put your house in order. Otherwise you might find the dead hand of Whitehall feeling your collar.
Now I started out by saying pubs are at the heart of local communities. I'd like to finish with a nod to our work on community pubs.
In the past few years we've seen local people coming forward to save their local.
The Rookhope Inn in Weardale was rescued by Sunderland-based charity St Aidan's Community Trust.
When the town of Hesket Newmarket faced losing their local, they didn't get bitter, they got bolder.
Now they are running it themselves.
My Cabinet colleague William Hague is one of almost 200 members to have rescued the only pub in the small North Yorkshire village of Hudswell.
In my constituency a couple of pals didn't save a pub. They built a brewery.
The founders of the Brentwood Brewing Company said:
We tasted a pint, thought that's not brilliant - we can do better than this!
But Community Right to Bid means help is on tap. It requires local authorities to keep a record of their valuable community assets.
When they come up for sale, the community can call for a six month time out.
Prepare a bid.
Organise a whip round.
And save their pub from extinction.
But let's be honest. Saving a pub is one thing. Running it is something else.
The community spirited pub owner can often find themselves dealing less with a going concern. Than a growing concern. Once the scales fall from their eyes they find themselves facing more bureaucratic barriers than an Olympic hurdler.
Over the past couple of years we've had what we've called, in Government circles, the Red Tape Challenge.
This is starting to make headway in hacking through a forest of regulation, for example, in regard to the hospitality industry. Some of which will clearly have a bearing on you.
But in the coming months we will also be casting our eye over the community pub sector to see if there are other areas where we can wield the red tape axe.
We need to make sure folk with a bit of get up and go don't have all their enthusiasm watered down by a ministry of meddlers.
So we're taking action to help the pub industry. Helping those who run community pubs.
Acting because pubs and brewing play a unique role in our lives. They are part of the warp and woof of our country.
And we're determined to make sure they remain at the heart of our nation long into our future.
Published 16 May 2012