Speech
Surveillance Camera Commissioner's speech to the National Taxi Association AGM
The commissioner's speech to the National Taxi Association's AGM on 26 October 2015, in Manchester.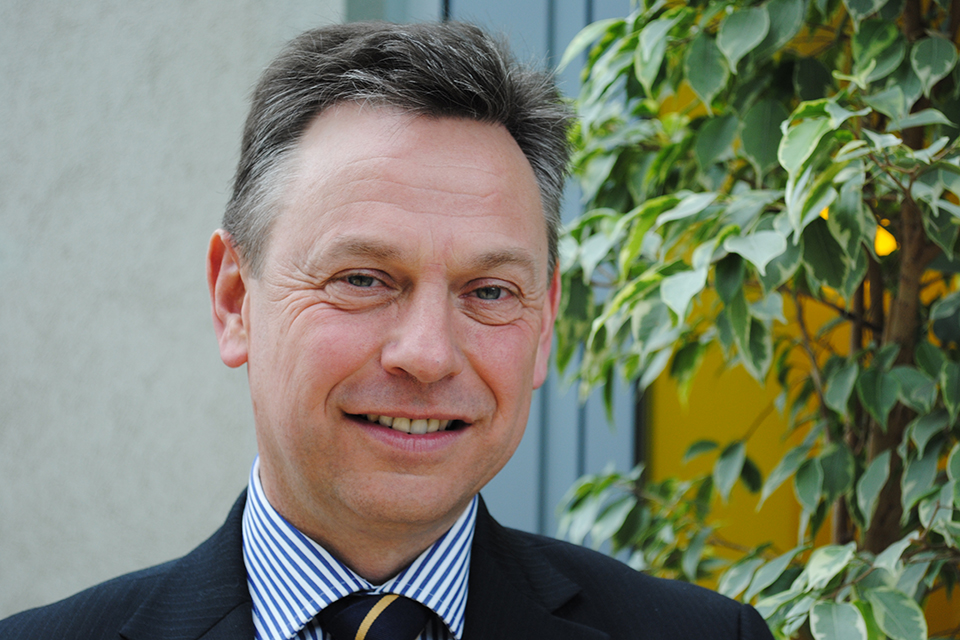 Good morning and thank you to the organisers of the National Taxi Association for inviting me here today to speak to you. As you will know one of my responsibilities is encouraging compliance with the Surveillance Camera Code of Practice – it was launched by the Home Office just over 2 years ago in June 2013.
Before I get into the use of CCTV in taxis I thought it would be useful to tell you a bit about my role:
it was created under the Protection of Freedoms Act 2012
I was appointed by the Home Secretary but am independent from government
I'm entrusted to ensure that surveillance camera systems are used to support and protect communities – not spy on them
The Surveillance Camera Code of Practice contains 12 guiding principles which if followed will mean cameras are only ever used proportionately, transparently and effectively.
My role is threefold, to:
encourage compliance with the code
review the operation of the code
advise on any amendments to how the code should develop
Relevant authorities (police, police crime commissioners. local authorities and non regular police forces) must pay due regard to the code. It holds relevant authorities to account having a statutory responsibility to do this – important when we think about this in the context of CCTV in taxis.
I don't have any powers of enforcement; I can't sanction a local authority for not complying with the code. In my short time in the role I've not seen any evidence of local authorities shying away from the code. However, it's a real risk for local authorities to ignore the code and doing so would risk reputational damage through appearing unwilling to engage with the public or follow good practice.
Prior to accepting this role I was head of intelligence at Barclays bank and before that a police commander having had responsibility for counter-terrorism investigations throughout the London 2012 Olympic Games.
So I get the use of technology in supporting the executive arm of the state - supporting investigations and providing reassurance. I also get how invasive it can be – and how the public trust must be protected. Once lost it is not easy to recover.
In general CCTV is welcomed by the public – they recognise its value in keeping them safe, protecting them. My predecessor used a phrase I like 'surveillance by consent' to mean the public consent to being observed where there is a pressing need and it is in their best interests. But this consent is fragile and there needs to be consultation about how, where and why cameras are deployed.
Take the incident which was probably the main catalyst for the creation of my role – project champion. A 'ring of steel' erected in a predominantly muslim area of the West-Midlands to monitor a terrorist threat. There was no consultation with the local community who were outraged to discover they were all being monitored as potential terrorists. The system of around 200 cameras was never switched on and it cost around £3 million.
So, we cannot underestimate the power of communities. Yes, CCTV is welcomed but only where it is proportionate, where there is transparency regarding its use and where it is not intrusive.
So let's now to move to the issue of CCTV in taxis. Licensing schemes that are run by local authorities are within the scope of the code. All of a local authorities functions relating to surveillance fall under the code.
So, for example, let's take the issuing of alcohol licenses for pubs and clubs. Does the establishment need a CCTV requirement as part of its licensing conditions? Some authorities had previously had blanket policies requiring CCTV as part of their licensing conditions. When the code was launched in June 2013, the Department for Communities and local government announced that "councils imposing the use of surveillance cameras in pubs will now be subject to a new stricter code of practice that will strike a proper balance between privacy and security." It should mean an end to blanket policies. I am sure there is still more to ensure the message about the code gets out there.
A similar story exists in the world of licensing taxis. Blanket policies are in existence. We know of Southampton where the ICO stepped in and took enforcement action. In 2009 the council's licensing committee adopted a policy requiring all licensed vehicles to install CCTV equipment following a number of serious violent and sexual offences taking place in or around taxis.
Ultimately the question came down to the essential question of whether the council's policy was in contravention of article 8 of the European Convention on Human Rights and whether the policy was justified as a proportionate means of achieving a legitimate aim. The tribunal unanimously ruled in favour of the ICO stating that the council's policy" continuous blanket audio-recording of everything said in taxis, is disproportionate…" and ruled that the policy is not justified under act 8(2) and accordingly that it contravenes the first data protection principle.
The issue here seems to be whether or not this was the best way of achieving the objective of public safety. The tribunal said "that, there is scope for a more targeted scheme involving audio-recording based on times of day, types of customer (for example, children or vulnerable adults carried under contract between a taxi firm and the council), the use of panic buttons or a combination thereof, which strikes a better balance between the competing considerations and does not contravene the Data Protection and Human Rights Acts,".
So where does the code come in? In section 1.15, the code talks about the responsibilities of a local authority when exercising its licensing conditions. Remember, local authorities are relevant authorities and so must show the code due regard. If surveillance camera systems are to be mandated as part of the conditions of the licence, then it will require a strong justification and must be kept under regular review. The code also talks about a blanket approach "is likely to give rise to concerns about the proportionality of such an approach".
Let me now give a couple of examples where I have intervened in the issue of CCTV in taxis as part of the licensing conditions. One local authority had a serious issue where taxis where involved in cases of child sex abuse. Having discussed with the authority, I believe that they had a strong justification to implement a blanket policy for CCTV in taxis. But this wasn't the only measure they were taking. Every driver also had to undergo additional tougher check to ensure they were fit and proper to escort minors and vulnerable adults. They also accepted that taxis were also used for family use. So, the CCTV had to be switched on manually via switch in bonnet or boot when the vehicle was being used as a taxi. And audio recording was activated when necessary by either the driver or the passenger. Licences were also going to be reviewed regularly. The recording was only accessed if a complaint was made or an issue needed investigation and could only be accessed by the local authority.
In this case, there was a strong justification, it was being reviewed regularly and there was a proportionate response to the audio recording.
Compare that to another authority we are liaising with. This authority also wants to introduce a blanket policy for CCTV in taxis. In discussions so far, the evidence base does not provide strong justification. The system would be on whenever the vehicle was used and would therefore record private journeys. No consideration what other steps could be taken to resolve issues around public safety.
You can see the difference between the two authorities – I will support those who conform to the requirements in the code and challenge those who don't. I will continue to work with both.
That said, I want to throw a few more issues into the mix. Taxis are used to transport some of the most vulnerable in our society. They are used to take kids to school – escort vulnerable adults. Most of this is done between the driver and passenger. What happens if something goes wrong? What can and does go wrong? I am unsighted on the issues and potential solutions. Would CCTV in cabs actually help solve the problem? This is a genuine question. Some people think that CCTV is the answer to every problem. I disagree. Whilst it can and does work in various incidents and circumstances, it is not always the answer.
So, for example, if the problem is robbery because of cash in the taxis, how about moving to cashless systems and taking card or phone payments only? If the issue is with rogue taxi drivers who undertake criminal acts, how about more robust background checks? CCTV may be part of the solution. It could be a combination of different solutions. My point is that you need to understand the problem in order to have a solution.
What happened to CCTV in taxis in Southampton? After the action taken by the ICO, the plans were abandoned. I understand that they introduced further training for taxi drivers, including child exploitation awareness. That appears to have mitigated the issue for now.
And that is one of the key things to helping establishing a pressing need. The question must be asked – what is the problem and what can I do to help solve the problem. Does the solution go too far – does it unfairly invade someone's privacy?
I'd like to ask the audience a question. You're having a night out with your friends and after several drinks, catch a taxi home with your friends having a few laughs in the back of the cab. A few days later, someone tells you that the footage of your cab ride is up on YouTube with every word recorded. You get the picture – how does it make you feel? I'd suggest you'd be furious – I would be.
The issue here is who is the data controller? The data controller must protect the recording and ensure that it is only accessed if there is a need eg complaint and only accessed by an authorised person. No matter how funny the footage might be, having it on YouTube is unacceptable. If it is a local authority scheme, it is their responsibility. If you are fitting it, you are the data controller. Why is this important? Because any breaches of your role as data controller could lead to you being fined by the Information Commissioner.
But what if it wasn't your fault? Say the taxi was stolen? I'm a firm believer in encryption in devices that are at risk of being lost or stolen. If your vehicle is stolen with the recording device in it, then someone shouldn't be able to plug in a USB cable and download footage. There should be some safeguards against that happening.
There is much more I can talk about but I just want to make a point about signage. If you are going to use CCTV in taxis, let people know. Have signage in your vehicles, automated messages on your booking systems – people should know that they are being surveilled.
To summarise:
CCTV in taxis can be a useful device but it is not the only solution or necessarily the best solution
be clear about the problem and what the best solutions are
what's your evidence base for interfering in someone's right to privacy?
audio is particularly intrusive – what's your justification and what mitigation can be taken?
be clear about the responsibilities of the data controller?
ensure you make people aware – signage/notification
Published 25 November 2015