Speech
Supporting women in transport
Speech discussing how the male dominated transport industry needs to attract far more women.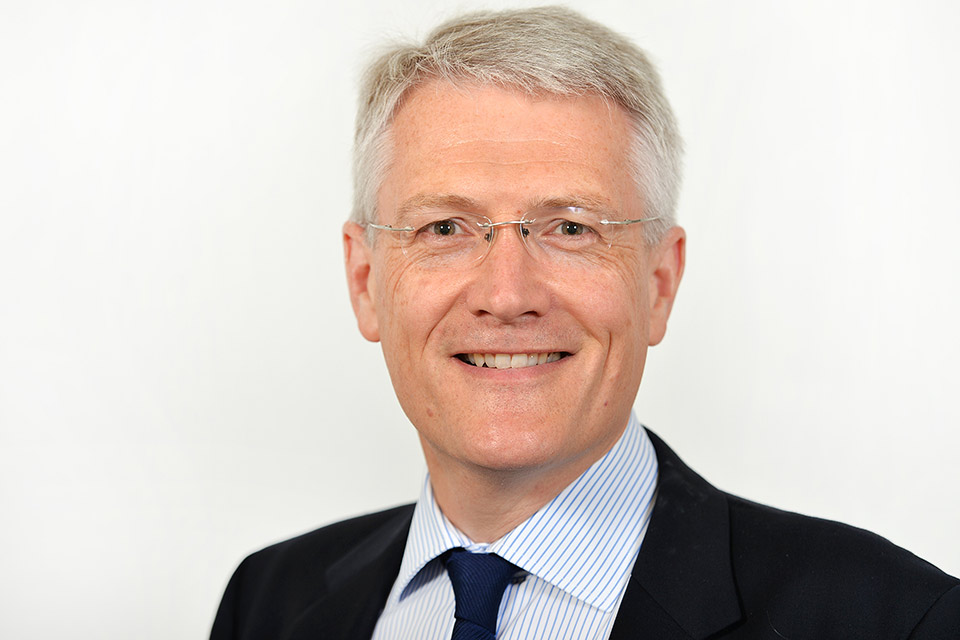 Good afternoon.
It's a great pleasure to support the FTA everywoman in Transport and Logistics Awards.
This is my first speech since my appointment as Transport Minister.
And I want to say from the beginning.
That you will be hearing some very positive messages about the transport and logistics sector from me.
Because I understand the vital importance of the sector to the British economy.
And because you transport virtually everything we buy or sell.
Our economy is totally dependent on your work.
Yet I believe this fact is insufficiently recognised.
There's a tendency to take the sector for granted.
Since I've been in post, people in the freight sector have told me that the industry has 2 main challenges.
The first is reputation – people don't always appreciate how vital you are.
And the second is recruitment.
That's why today's (3 June 2015) awards matter.
Because over the past 8 years, they have raised the reputation and profile of the whole industry.
And it's great news that this year's Awards received record entries.
Because if we are to further the cause of opportunity and economic growth, we need to support women in all sectors of the UK economy.
And across the economy as a whole, there has been progress.
Since 2011 the number of female directorships on FTSE 100 boards has almost doubled.
Last year, my colleague Nicky Morgan was able to announce that there was not a single all-male board among the FTSE top 100 companies.
For women under 40 who work full time, the gender pay gap has been virtually eradicated.
And for my profession, there are now more women in the House of Commons than ever before.
Almost a third of my colleagues elected on 7 May are women.
But the truth is that transport does have some catching up to do.
While the latest figures show that since 2013 the number of women drivers has increased from 39,000 to 44,000.
The number of women managers and directors has fallen from 9,000 to just 8,000.
And those numbers are just a tiny proportion of the men working in the industry.
That shows we still have some way to go.
We don't get enough women seeking a career in transport, and those who do have said progression can be a challenge.
That's bad for women and it's bad business.
To put it starkly, wherever women are excluded, 50% of the available talent is excluded.
But I'm pleased that many in the industry are committed to improving career prospects for women.
That's shown by all the firms represented here today.
And by the companies sponsoring awards.
Such as TNT, Wincanton and Asda.
Where the government can help, we will.
We are supporting the work of the Education and Employers Taskforce.
The Taskforce runs the Inspiring Women campaign.
It's a campaign to get high-achieving women to talk with girls in state schools about the job they do and route they took.
15,000 women have already taken part.
So I would like to extend an invitation today.
We have finalists here from great employers from a variety of sectors such as the Royal Navy, John Lewis and National Express.
You're drivers, warehouse managers and directors at all levels.
You prove that women can excel in transport and logistics, and you are role models for aspiring women and transport firms across the country.
So this is my invitation – please consider joining the Inspiring Women campaign.
So you can inspire young women to follow you into transport and logistics.
And when you get back to work, ask your employer if they have signed up to Think, Act, Report.
It's a government scheme to recognise, support and encourage companies who help women realise their potential in the workplace.
Hundreds of companies have already joined.
They work to identify ways to close the gender-gap
And they report on company progress
They can show their commitment by adding the Think, Act, Report logo to their website.
So I urge you to get involved.
From my time as Apprenticeship Ambassador to Parliament, I know there's nothing more powerful for young women to hear than first-hand experience from women in business.
And I would like to finish tonight by thanking all of you for your efforts supporting today's awards.
This year's finalists are the best possible advert for what women can do for the sector.
It's an honour for me to speak with you, and I thank you for everything you have achieved.
I wish you the very best for the future.
Published 3 June 2015