Speech
Statement by the Chief Secretary to the Treasury, Rt Hon Danny Alexander MP on Public Service Pensions
Statement by the Chief Secretary to the Treasury.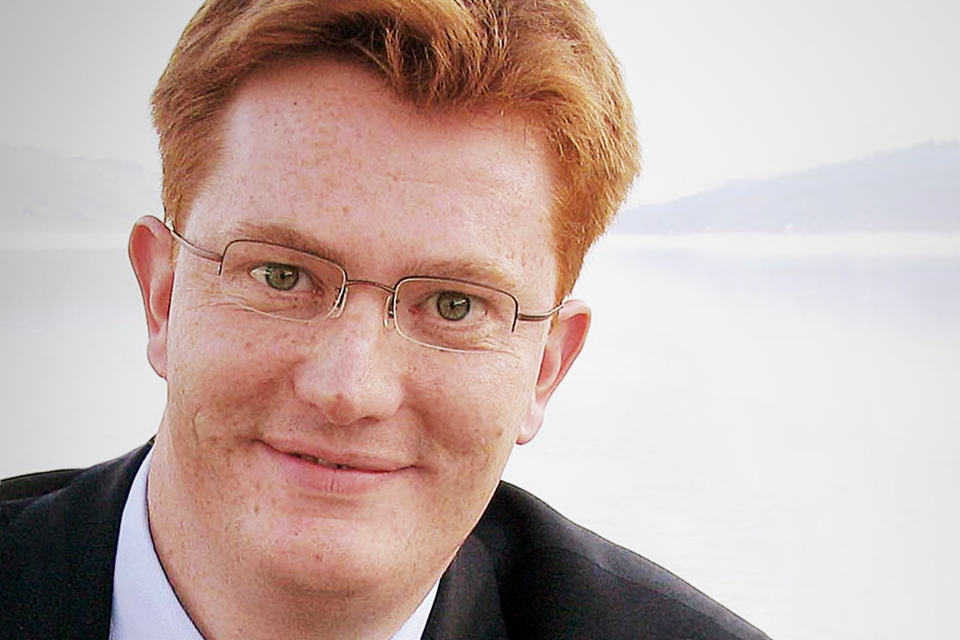 [Please check against delivery]
Mr Speaker, with permission I would like to make a statement on the reform of public service pensions.
Seven weeks ago, I reported to the House that in an effort to secure agreement, the Government was making a new offer to public service workers.
Despite some unnecessary interruptions, scheme negotiators have been working hard to reach detailed heads of agreement by the end of the year deadline that we set.
It has not been an easy task, but this Government has demonstrated that it will not shy away from taking difficult long term decisions in the nation's long term interest.
We wish to see pensions for public service workers that are fair, sustainable, provide dignity in retirement and are affordable to both those workers and to taxpayers.
That is why we committed in the Coalition Agreement to establishing an independent commission to bring forward proposals for reform.
Lord Hutton's magisterial report did just that.
We have stuck closely to the recommendations of the former Labour Work and Pensions Secretary throughout this process.
The case for reform is self-evident.
The average 60 year old today is living longer now than they did in the 1970s. It means people are living in retirement longer - life expectancy of a 60 year old was 18 years in 1970s, but has risen to 28 years today.
As a result the costs of public service pensions have risen to £32bn a year. An increase of a third over the last 10 years.
We have already made some changes that deal with short term pressures, including changing the basis of pension uprating to CPI, and increasing member contributions by 3.2 percentage points, phased over 3 years.
Next year's contribution increase is almost identical to that planned by the previous government. The precise details of next year's increase have been set out by departments - all are tiered by income to protect the lower paid.
The Government will review the impact of next year's increases, including on opt-outs and equality, before taking final decisions on how future increases will be delivered.
Interested parties will have the opportunity to provide evidence and views to the Government.
I know that many Members of the House will be concerned about pay and conditions of our Armed Forces. Let me be clear. Members of the Armed Forces will continue to make no contributions towards their pensions, and will be exempt from the increases announced at the Spending Review.
From the beginning of this process, we have committed to ensuring that public service schemes continue to offer a defined benefit pension based on the size of workers' salary - not dependent on the market performance of a fund, and not available to most people in the private sector.
From the beginning, we have been clear that all accrued rights will be protected, in full.
And that the taxpayer needs to be properly protected from future risks associated with further increases in life expectancy - by linking scheme normal pension age to state pension age.
In November we improved the offer to a 1/60th accrual rate, an increase of 8% that is only available in the event of agreement being reached, together with protection for those 10 years from retirement.
I would like to pay tribute to the Minister for the Cabinet Office, the TUC, and the scheme negotiators on both sides for their efforts to reach agreement.
I am pleased to report that heads of agreement have now been established with most Unions in the local government, health, civil service and teachers' schemes. It will of course now be for union executives and memberships to decide their response.
These heads of agreement deliver the Government's key objectives in full, and do so with no new money since our November offer.
In future, scheme pension ages will match the state pension age, future schemes will be on a career average basis, and all the agreements are within the cost ceiling I set in November, and will save the taxpayer tens of billions over the decades to come.
Because heads of agreement have been reached, the better offer I made in November has been secured by trades unions for their members - including the 'no change guarantee' for workers ten years from retirement.
The heads of agreement also deliver a number of the key objectives set out by the trades unions during the talks.
Negotiations on these heads of terms are now concluded. We and the unions agree that this is the best outcome that can be achieved by negotiation.
This is the government's final position and we will bring forward legislation to the House.
The full details of the heads of agreement in each scheme are today being set out in written statements by each department.
The key changes made are as follows:
In the civil service, we have agreed to revalue each year's contribution by CPI rather than earnings, allowing an accrual rate of 1/44ths to be offered. This costs the same as our original offer, but with a configuration preferred by the trades unions.
As a consequence, the new scheme will be very similar to the Nuvos scheme already available within the civil service , except that in future the normal pension age will be linked to the state pension age as it rises. It is therefore disappointing that the PCS have rejected the Heads of Agreement and walked away from the talks.
I have previously made the point that the local government scheme must be treated differently because it is a funded scheme.
The local government association and the trades unions have agreed that the pension age in the new scheme will be linked to the state pension age, and that their preference is to deliver a career average scheme. Further discussions will take place over the next 3 months to agree the details.
In health, we have agreed to a revised revaluation factor of CPI + 1.5%. This allows the accrual rate to be improved to 1/54th.
In education, we have agreed to a revised revaluation factor of CPI + 1.6%, allowing for the accrual rate to be improved to 1/57th, along with modest improvements to early retirement factors.
All these heads of agreement are within the cost ceiling I set out in November, but in a configuration preferred by the Unions.
Discussions on police, armed forces, judiciary and fire service schemes have been a separate process from the start, and proposals will be brought forward in due course.
Let me turn to some other aspects of these deals.
All of these agreements include a cap on taxpayer costs at 2 percentage points above or below the scheme valuation. This cap is symmetrical, so employees will benefit if costs fall. 
As Lord Hutton made clear, with the other aspects of reform now agreed, there is no reason to believe that under normal circumstances this cap will be used. It is there as protection for taxpayers and for workers if extraordinary, unpredictable events occur.
In the course of all these talks, Unions have stressed the importance of ensuring that their members will continue to be able to receive the benefits of these schemes if they are outsourced.
This is the purpose of the Fair Deal policy, the future of which we have been consulting on.
Because we have agreed to establish new schemes on a career average basis, I can tell the House that we have agreed to retain the Fair Deal provision and extend access for transferring staff.
The new pensions will be substantially more affordable to alternative providers and it is right that we offer workers continued access to them.
In addition, the Government will consider what practical options might be available to reform the terms of access to the NHS pension scheme, in particular for NHS staff who move to a non-NHS Any Qualified Provider delivering NHS services.
At the same time, by offering transferred staff the right to remain members of the public service scheme, we are no longer requiring private, voluntary and social enterprise providers to take on the risks of defined benefit that deter many from bidding for contracts in the first place.
Replacing so-called bulk transfers of pensions with continued access to public sector schemes means that we continue to protect public service workers' pensions, manage the risk to the taxpayer, and forge ahead with our ambitious plans on public sector reform.
I have committed that these reforms will be sustained for at least 25 years. The Government intends to include provisions on the face of the forthcoming Public Service Pensions Bill to ensure a high bar is set for future Governments to change the design of the schemes.
What does this deal really mean?
For our workforce, it means they will continue to receive the best quality pensions available in this country. And rightly so.
These pensions could only be bought in the private sector at the cost of one third of salary. This is a proper reward for a lifetime's commitment to serving the public.
This new scheme is fairer to women too. By moving to career average, we will be giving a better pension in future to those, mainly women, who have low or steady salaries throughout their careers.
Mr Speaker, the Government has been clear that because we are living longer, public service workers must work a bit longer and pay a little more for their pensions.
But in return we have also made an important commitment - that at retirement, those on low and middle incomes will get at least as good a pension as they do now.
I can confirm today that we have met that commitment.
For people who depend on our public services, it means that most Unions will be asking Executives to  lift the threat of further strike action while work is done to conclude the final agreement, and I hope that the remaining Unions do the same.
For the taxpayer, it means that tens of billions of pounds extra that would have been spent on unreformed pensions over the next thirty years is now available for other pressing demands.
These are reforms that significantly improve the long term fiscal sustainability of this country, and reinforce the credibility of our fiscal stance.
The Office for Budget Responsibility will provide a forecast of these savings in its next Fiscal Sustainability Report.
For industrial relations, I believe this shows that it is possible to reach agreement through negotiation in good faith, based on clear objectives. That is the right way to approach relations between Government and the trades unions.
In these difficult times, it is important to show that people can come together to achieve genuine reform, preserving the best of the past, but recognising the realities of the future.
Mr Speaker, this is a fair deal for public service workers, an affordable deal for the taxpayer, and a good deal for the country.
I commend this statement to the House.
[Ends]
Published 20 December 2011