Speech
Statement by the Chancellor of the Exchequer, Rt Hon George Osborne MP, on bonuses
Statement by the Chancellor of the Exchequer.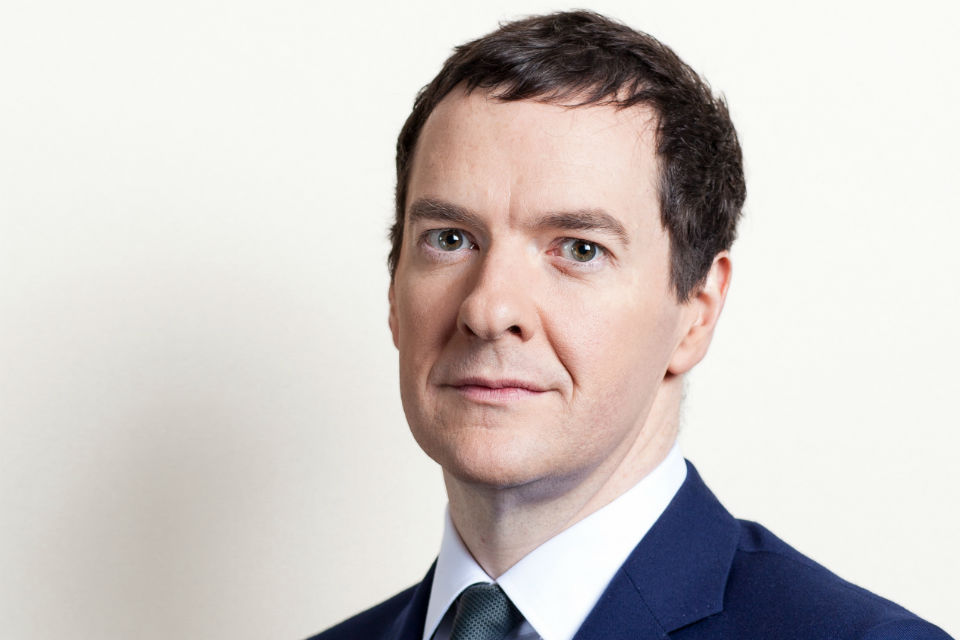 Urgent question on bonuses: answer by the Chancellor of the Exchequer
[Check against delivery]
Mr Speaker, this Government faced a failed system of banking regulation and a situation where billions of pounds had been provided to bail out bankers with nothing demanded in return.
Let me explain what we are doing to change this.
First, we are replacing the disastrous tripartite system for regulating banks established in 1997.
Instead, our plan is to put the Bank of England clearly in charge.
Second, we have created an Independent Banking Commission to review the structure of the banking sector and address the issue of banks that are too big to fail.
The Commission will report this Autumn.
Third, we have introduced a permanent levy on the banks.
This new banking tax started coming into effect last week, and once fully operational will raise £2.5 billion each and every year – £8.8 billion over this Parliament.
And we are looking at the IMF's proposed Financial Activities Tax, and we will work with international partners to secure agreement.
Fourth, we have demanded that the banks sign up to the Code of Practice on Taxation.
We discovered that only four out of Britain's fifteen main banks had actually signed up to it.
This coalition Government has made sure that every one of those 15 banks signs up.
And we are legislating in this year's Finance Bill for tough anti-avoidance measures directed at some of the practices in the financial sector that no-one had previously attempted to stop.
Specifically on remuneration and bonuses, on 1st January this year we introduced the most stringent code of practice of any financial centre in the world.
There will be for the first time a strict limit on the amount of bonus payable in upfront cash.
There will be a requirement that 50% of bonuses are paid in shares or other non-cash instruments, which bank employees will not be allowed to sell on for an appropriate period.
Guaranteed bonuses will become the exception and not the rule.
And crucially, Mr Speaker, the new bonus code has been significantly extended.
It will cover payments and bonuses at 2,500 firms – while the code we inherited covered pay and bonuses at only 25 individual financial firms.
When it comes to the Royal Bank of Scotland, I am having to deal with the thoroughly inadequate contract negotiated 2 years ago, which the House is probably not aware puts no constraints at all on RBS's bonuses this year.
Indeed it explicitly encourages them to pay bonuses in line with market rules.
But despite this we have made it clear that RBS will have a smaller bonus pool than last year and should be a back-marker in the industry, instead of the front-runner it once was.
Mr Speaker, in the coming weeks all the banks will be announcing their pay and bonuses for this year.
I can confirm that we are now in discussions with the banks to see if we can reach a new settlement, where:
the banks pay smaller bonuses than they would otherwise have done;
are more transparent about those they do pay;
make a greater contribution to local communities and the regional economy;
treat customers fairly;
and above all lend materially and verifiably more than they were planning to the businesses of Britain – especially the small businesses – so that they can grow and create jobs this year.
This is what a new settlement with the banks looks like:
where they lend to the British economy;
contribute to the British exchequer;
provide jobs for the British people;
are responsible on pay and bonuses;
and where Britain can be the world centre of a properly regulated and internationally competitive financial services industry. If the banks cannot commit to that, I have made it clear to them that nothing is off the table.
I will keep Parliament informed of our discussions.
Published 11 January 2011