Speech
Sports Minister Tracey Crouch speech at Beyond Sport Summit
Sports Minister Tracey Crouch speaks about the power of sport to change lives and the need for good governance in the sector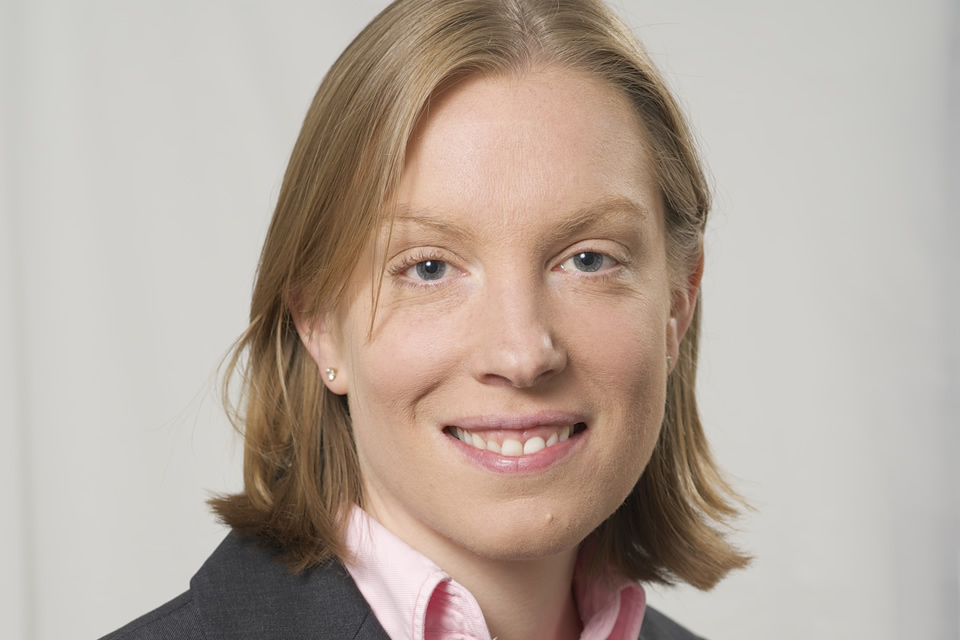 Ever since I was a kid, I have been passionate about sport.
I played anything and everything that I could. At the start, the street was my playground.
I biked down steps, kicked balls against walls and I jumped over things on skateboards, sometimes successfully.
It wasn't just for the thrill, the competition or the exercise - it was also for the social aspect. Initially it was because I grew up on an estate full of boys and they didn't want to come and play dollies so sport was a way of being included. After that it was about being part of a team, something I've always been much better at, and enjoyed more, than the individual sports and activities.
Sport of course has a much wider impact too - it teaches valuable life lessons in winning and losing, encourages self-discipline and encourages you to be the best that you can be.
Of course, I wasn't aware of the impact sport was having on me when I was, in my head, Clive Allen scoring a winning goal for the mighty Spurs in an FA cup final. I don't know why I use that anecdote – it always picks the scab off the Cup Final defeat to Coventry where Clive scored but just not the winning goal. The version in my head of that game was always much better…
The reality now is that kids no longer have to confine their dream goals to their head or to the jumper for goal post games in their street. So much is done to promote the value of sport to everyone and this is something we should celebrate.
The girls I've coached and managed at a local football club for the past 9 years have opportunities of organised football that I never had. Over that time I haven't just seen them play. I've seen how the values they learn through their sport – the teamwork, the determination, the discipline, the drive – have helped them grow as people.
They, like tens of thousands of others, are in clubs run by amazing volunteers. Every sport is built on the back of a growing grassroots network supported by a bedrock of volunteers. We need to continue to support but also promote the grassroots to make every sport accessible to every person, regardless of age, gender, sexual orientation or disability.
The Government is currently working on a new sport strategy, the first one in 13 years, and we are pleased with how the sports sector and the public have engaged with it. My inbox has been full of enthusiastic responses.
As those who have read our consultation will know, we have not been looking at just participation alone. For too long, success in sport has been based only on two crude measurements: participation and medals. The strategy of course includes these but will also look at maximising sport as a force for good. It will look at the overall value of sport and what it can bring to the wider community - including improving health, inequality and educational outcomes.
Sport can have a positive impact on issues as diverse as employability, tacking inequality, and addressing anti-social behaviour. One particular example of this is StreetGames. I was able to see the great work that this organisation does at the launch of the sport consultation at the Olympic Park in August.
StreetGames makes sport widely available to disadvantaged young people by taking sport to them on their doorsteps. Since its inception in 2005, it has ran almost 700 local projects. The secret of its success is that it makes sport relevant to people who often feel disengaged or isolated from activities. Organisations like this are invaluable because they help make sport available to a wider audience who can then reap the benefits.
Sport transcends politics, language and cultural barriers. We see it at home with, for example, police led initiatives. Overseas, UK-driven initiatives are also having a positive impact. Programmes such as 'International Inspiration', part of London's 2012 international legacy - reached over 25 million children and young people in 20 countries, using sport to change lives for the better.
The Premier League Skills programme, which now operates in 25 countries using sport to support positive pathways for young people. It has so far trained 2,300 coaches and reached over half a million young people. Premier Skills gives young people, including the most vulnerable in society, the opportunities to become better integrated in their local communities, to develop skills for employability and to raise self-esteem.
Through an innovative partnership between Premiership Rugby and the British Council, TRY Rugby is supporting the growth of rugby across Brazil. It uses rugby as a tool to support the social inclusion of 'at risk' or disadvantaged young people in Brazil and the development of valuable skills such as leadership.
There is also the DOSTI programme in Pakistan, which helps promote conflict resolution through sport. DOSTI aims to create a difference by breaking social barriers, promoting a sense of community by making sport an integral part of the social life of youth in Karachi.
As successful as these programmes have been, there is still a challenge for all of us here to make a wider case for the role of sport in development and conflict resolution.
Carefully designed and well-developed community and social programmes can make a real difference in helping to build alternative pathways for young people. In turn, this can support diversity and ensure strong and lasting connections with future leaders and influencers.
For a sporting nation we have, in the past, been underrepresented in senior positions in international sporting federations. The ability to influence has undoubtedly been affected as a result.
But with Sir Philip Craven and Brian Cookson, Presidents of the IPC and UCI respectively, and David Gill on the UEFA and FIFA Executive Committees, this has begun to change. Such roles are no longer an aspiration for the UK, but a reality. Seb Coe's appointment as IAAF President is great news for athletics globally and I know that we will see a fantastic IAAF World Championship in London 2017, under his watch.
All of these names know the importance of good governance in sport and I know everybody in this room is aware of the unique power that sport has. You will also be fully aware that poor governance and damaging stories about integrity can hurt sport's reputation.
We all have a role in working together to uphold the integrity of sport and to ensure transparency.
We have of course all witnessed recently the controversy surrounding FIFA. It is safe to say that public trust in FIFA is at an all time low. This has to change for the good of the game that many people in this room and the millions of people around the world love so much.
It is my hope that FIFA will have been completely reformed by the time the next World Cup kicks off in 2018, and that by then, there will be a world governing body for football that we can all trust. We want our home nation FAs alongside football associations around the world to help ensure good governance and transparency is imbedded in FIFA.
But it is hard to believe that change will happen if the men at the top of FIFA appear to be corrupt and corruptible. Whoever is elected the next FIFA President must have wide scale reform at the heart of their manifesto.
Everyone in sport has a role to play in ensuring good governance, particularly the leading administrators and influencers in this room. We must ensure that through collaboration and sharing best practice, we all work towards bringing positive outcomes for sport.
Since London 2012, the UK has established itself as a leading destination for hosting world class sporting events. The Government remains committed to cementing this reputation by continuing to stage major international sport in an increasingly competitive field.
The Rugby World Cup has once again demonstrated how well we can put on the biggest events in sport. And the 2017 World Athletics Championships will give us another opportunity to further enhance Britain's standing on that front.
Successfully delivering the world's top sporting events also has a positive impact on the UK's global reputation.
UK Sport's investment of over £40million of Lottery funding until 2023 will continue to help us secure a portfolio of prestigious international events.
This investment in major events will help to drive performance of UK athletes at an elite level, whilst creating additional opportunities at a grassroots level for people to engage with sport, inspiring them to get involved either as participants, coaches or volunteers.
These major events make people proud to be British and are embraced by the public, who want to grab a piece of the action for themselves, snapping up tickets no matter if it's home nation teams or athletes are competing or not.
The 2015 Rugby World Cup is projected to boost the economy by £2 billion with more tickets sold than any previous World Cup. Wembley Stadium recorded two consecutive Rugby World Cup attendance records, with Ireland vs Romania attracting a remarkable 89,267 attendees.
England 2015 has become one of the most talked about sporting events in the world, with social media activity already exceeding that of the whole of New Zealand's Rugby World Cup 2011.
This tournament has been yet another example of how we have welcomed the world to our shores and united them through the power of sport.
But there is more to do and our new sport strategy will outline how we want to make sport an important part of even more people's lives.
I need the whole industry and all the leaders within it to work together. Everyone in this room will help me deliver a more joined up approach to sport and physical activity.
One that gets people involved, whether it is playing, volunteering or simply watching.
Now is the time to start on this new journey and if you share my passion, the one that started as a kid, stayed with me as a player and now drives me as a policy maker, then I know I can count on you to help me deliver a strategy that means everyone, the individual, the community, the nation, will reap the benefits from.
Thank you.
Published 19 October 2015