Speech to the Solicitors Association of Higher Court Advocates conference
Speech by Attorney General Dominic Grieve QC MP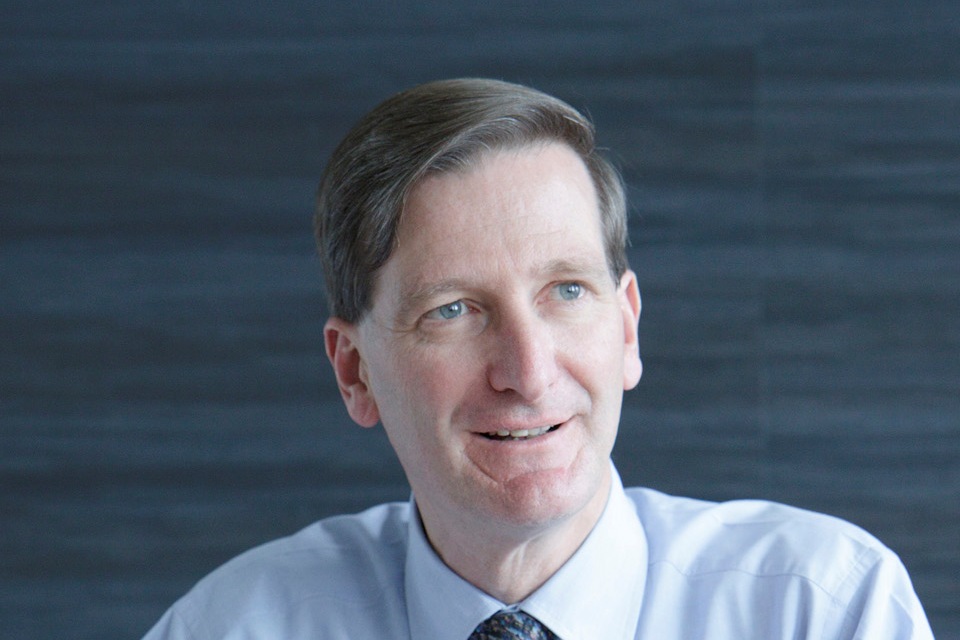 "It is a great pleasure to be invited to speak at your annual conference.
"The theme this year is 'Advocacy 2020' but I would be a brave man to speculate in too much detail about what the advocacy landscape might look like in 10 years time. But at the risk of doing just that I think that a number of the themes that are being discussed at your conference today will still be important in 2020. Quality assurance will be increasingly important and there will continue to be keen competition with the Bar to provide advocacy services.
"I have no doubt that solicitors and barristers will both be appearing in the higher courts. They will be properly but, I hope, lightly regulated and there will be a more clearly defined mechanism for quality assurance than there is now. I am convinced that the standards of advocacy in the higher courts, provided by both barristers and solicitors, will be high.
"When I was called to the Bar in 1980, barristers had a virtual monopoly of work in the higher courts. There were some exceptions - for example where historically there was no local Bar so that solicitors were able to exercise rights of audience in the Crown Courts at Caernarvon, Barnstable, Bodmin, Doncaster and Lincoln!
"Solicitors have also for many years appeared in the Crown Court in appeals from the magistrates' court and committals for sentence. Many solicitors had considerable experience of appearing in such hearings and represented their clients very well.
"What solicitors did not have - other than in the 4 courts I mentioned earlier - was the opportunity to conduct a trial in front of a jury.
"Similarly, although solicitors could appear in the County Court, they had to instruct counsel to conduct a trial in the High Court. This changed in 1990 with the removal of the barristers' monopoly in the higher courts by the Courts and Legal Services Act.
"Over the past 20 years solicitor advocates have come a long way. The number of solicitors with higher court rights continues to grow and your organisation has doubled its membership over the past 5 years. I hope it will continue to grow and continue to promote the interests of solicitor higher court advocates and the highest standards of advocacy.
"In many ways advocacy, particularly in the higher courts, is the 'shop window' of the legal profession. Whilst many people will come into contact with lawyers when they make a will or move house, if you mention the law to many people it is the advocates that they think of first. The cut and thrust of the court room as depicted in television dramas is what people often remember. Whilst I know that many of these dramas often pay scant regard to the rules of court and evidence they are what stick in the mind of many people.
"Members of the public can and often do walk into a court to watch lawyers addressing judges and juries and cross-examining witnesses. Anyone passing the Old Bailey in the mornings will see the queues for the public gallery. Whilst many of these people no doubt see the court room as theatre, advocacy is a vital part of an effective justice system and helps protect the rights and liberties of the citizen. The person sitting in the public gallery should realise this if they consider what is going on in the court in front of them - a witness being questioned in the witness box or an advocate fearlessly representing the interests of his or her client.
"In a criminal case advocacy done well can deliver a successful prosecution and justice for victims or ensure that the innocent are properly acquitted. However, bad advocacy and the verdicts and sentences that can result, saps public confidence in the criminal justice process.
"In the civil arena a good advocate arguing a case well can ensure that his client has a fair hearing and a just result. A bad advocate can lose a client considerable amounts of money and, perhaps more importantly, sometimes reputation.
"Advocacy brings with it substantial responsibilities for the preparation and conduct of hearings. Both the Criminal and Civil Procedure Rules have an overriding objective that cases be dealt with justly.
"Participants in the proceedings, particularly the advocates, should forward the overriding objective. Both the Criminal and Civil Rules encourage active case management and advocates are pivotal in assisting the court in this task. The appellate courts have deprecated a failure to further the overriding objectives, whether by causing delay, taking spurious points or by an 'ambush' defence and the conduct of the advocate is again central to this.
"Advocacy is an 'art' which requires both ability and experience to do well. How that art is exercised will vary from advocate to advocate and between different courts: it takes a different type of advocacy to cross-examine a witness in the Crown Court in front of a jury than it does to address a High Court judge in a civil hearing or judges in the Court of Appeal.
"The quality of advocacy is and will continue to be of paramount importance but the assessment of advocacy skills must be transparent and open which is why I am very much in favour of a quality assurance system that will embed high quality advocacy throughout the courts. A lot of advocacy is paid for by the taxpayer, either through the Legal Services Commission, the various prosecuting authorities or various departments in the Government Legal Service. It is in everyone's interest that public money is spent wisely on high quality advocacy which is why I have taken an interest in quality.
"The CPS is embedding quality for their advocates through their Core Quality Standards and National Standards of Advocacy, backed up by a rigorous advocacy assessment process. The core quality standards require the advocate to present the case firmly and fairly.
"In addition the Joint Advocacy Group which was established by the Bar Standards Board, Solicitors Regulation Authority and ILEX Professional Standards has recently consulted on proposals for a quality assurance scheme for criminal advocates. Whilst the specific proposals from the Group have come in for some criticism I see great benefit in a scheme that covers both solicitors and barristers and assesses them to the same standard.
"A common and transparent assessment system will provide evidence of the ability of advocates in the higher courts. It will show who are the good advocates and who are not so good. It will allow a proper comparison between solicitors and barristers and allow the client to pick the most appropriate advocate - whether barrister or solicitor - to represent them.
"Hand in hand with quality assurance of advocates is their regulation and lawyers will still need to be regulated in 2020.
"As a general rule regulation should be 'light touch' but the importance of advocacy means that there must be some regulation. It would not be right for someone who is not regulated to offer advocacy to the public. The public needs to be sure that lawyers acting on their behalf are properly qualified and that there is the possibility of redress if things go wrong.
"Rule 11 of the Solicitors' Code of Conduct sets out your duties if you are appearing as an advocate but you are also subject to the Rules of Court, the Rules of Evidence and the Rule of the Judge. And as many of you here will know, one of the best arbiters of quality is the judge hearing the case or presiding over the trial.
"It is sometimes suggested that judges in the higher courts, particularly perhaps the Crown Court, may be biased against solicitors because the judges are drawn primarily from the Bar. I know that many judges are hard task masters and some are quick to criticise. However I firmly believe that they too want to see high quality advocacy in Court and any criticisms that they do make should be taken in that vein.
"However, a formal mechanism for quality assurance is important. In many instances a free legal market and an informed client will demand and receive the most competent legal representation. But for many people, attending court is a nerve-wracking event. Often advocates need to be instructed at short notice, particularly in criminal and family matters. Their advice, decisions and performance can have a permanent effect on someone's life. It is important that the public can have confidence that they are properly regulated and properly able to do the job.
"One prediction I will make for 2020 is that the number of solicitor higher court advocates will have increased. This will lead to more solicitor QCs and more solicitors embarking on a career on the Bench. There will still be a vigorous and thriving referral Bar which will continue to receive instructions from solicitors firms up and down the country. Not only from solicitors who do not have higher court rights but also where a solicitor with higher court rights believes that the best interests of their client are served by instructing a particular barrister.
"The Bar too will have changed and may take on some of the work previously reserved to solicitors - barristers can already accept instructions directly without needing instructions from a solicitor. Changes to the Bar Code of Conduct will make it easier for barristers and chambers to be more flexible about how they organise themselves and many chambers are already planning for the future.
"There will inevitably be competition between solicitors and barristers for advocacy work but neither profession should feel threatened by competition. Competition, backed by high standards, properly assessed and regulated, is a good thing. It will lead to a legal market where the best advocate, whether they be barristers or solicitors, will continue to thrive.
"Both professions providing high quality advocacy will I am sure be a feature of the legal landscape in 2020."
Published 13 November 2010