Speech
Speech given by Harriett Baldwin at the launch of the 6th FTSE '100 Women to Watch'
The Economic Secretary to the Treasury has delivered a speech to mark the publication of the 6th FTSE '100 Women to Watch'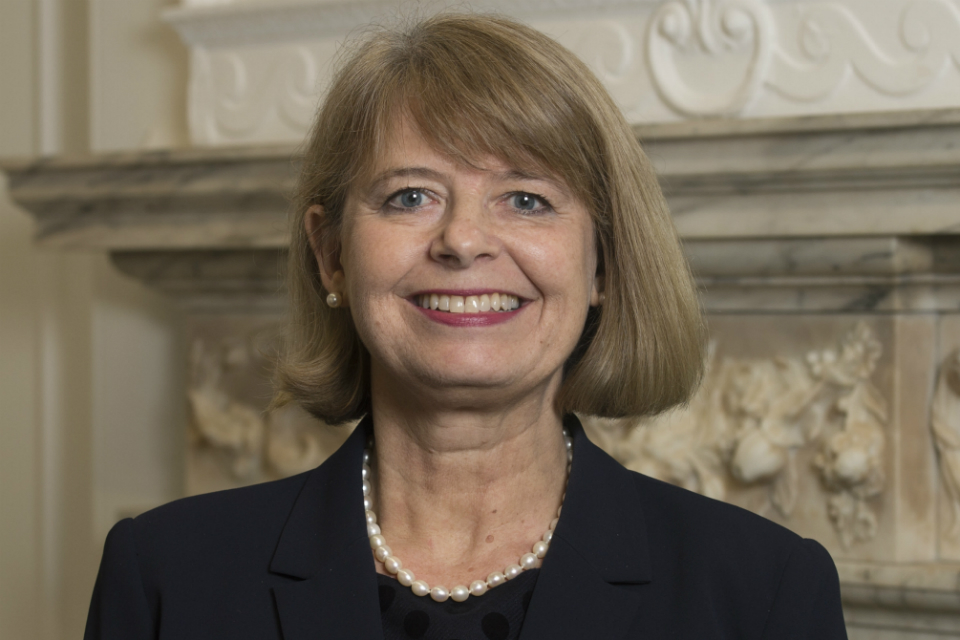 Good evening and thank you for the invitation to speak today.
I know – from the time I spent working in financial services – that there are a lot of brilliant, talented women out there, whose skills would be an enormous asset to any firm.
Today, I'd like to offer my congratulations to every one of you who made it on to the list this year. I have no doubt that the next few years will bring all of you the opportunities that you rightly deserve.
What I am particularly pleased by is the fact that this year's list contains representatives from all sorts of sectors – education, hospitality and advertising, to name but a few, as well as financial services.
This diversity is really important, because it ensures that women in all sectors have role models: tangible examples of women who are breaking through the glass ceiling.
The figures – just as much as the anecdotes we all swap – bear out the fact that, though great progress has been made, gender imbalance hasn't yet been eradicated.
Indeed the Organisation for Economic Co-operation and Development have estimated that equalising the role of men and women in the labour market could increase GDP by 10% by 2030.
So that puts an economic value on it. But I also strongly believe in the moral value of allowing every person to fulfil their career aspirations, regardless of whether they are male or female. I think that's the hallmark of a civilised society.
So in my eyes, it is crucial that all sectors recognise the economic equality of the sexes, make the most of the wealth of talent available, and consider the gender diversity of their workforce – particularly in their senior management.
As a government, we have taken significant steps to try and help balance the gender scales, such as introducing legislation around Shared Parental Leave; but we would like to understand more about whether we could take further action to support women – not least, in helping them make the jump between middle and senior management.
I believe that the financial services sector is well placed to lead the way on issues that matter across the economy. This is why we asked Jayne-Anne Gadhia, CEO of Virgin Money, to lead a review into representation of women in senior managerial roles in the financial services industry.
I am delighted that Dr Patricia Pryce and Dr Deirdre Anderson of the Cranfield International Centre for Women Leaders are supporting Jayne-Anne's team with her important work.
I hope that some of the lessons learnt from this review will be applicable across the entirety of the workforce – and I would encourage everyone in this room to share your experiences with this Review.
Congratulations once again to those of you on the list – I hope that this gives a real boost to your careers, and I hope that when that happens, you, too, nurture the future talent rising through the workforce.
Thank you.
Published 29 September 2015