Speech
Speech by the Permanent Secretary to the Treasury, Sir Nicholas Macpherson, at the 'Unlocking the Senior Civil Service' conference
Speech by the Permanent Secretary to the Treasury.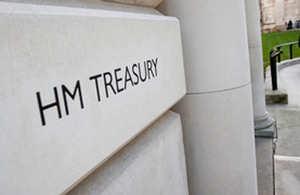 Rising to the challenges of tomorrow's Civil Service
[Check against delivery]
The last few months have been eventful for all of us.
Historically, the British Civil Service has prided itself on the seamless transition from one administration to another. But it is arguable that, by April of this year, this assertion had become based more on hope than experience, since anybody joining the Civil Service in the last thirty years had only experienced one change of governing party. By contrast the thirty years to 1980 saw five changes of government.
Any trepidation the Civil Service felt on handling the transition was compounded by the result of the General Election: the first time since February 1974 that the election yielded no party with an overall majority. 
It is to the credit of the main political parties that they managed to negotiate a coalition agreement so quickly, the first peacetime coalition since the 1930s. 
And it is to the credit of Sir Gus O'Donnell, Cabinet Secretary and Head of the Home Civil Service, that the Civil Service managed to hold the ring through this period, allowing the Palace to retain its rightful place, above the political fray.
We are all starting to get used to our new political masters, and the new ways of working which inevitably come with a change of Government.
And of course working with a coalition government brings its own set of opportunities and challenges. So far, these have tended to strengthen the processes of government, reducing the scope for "sofa government" and increasing the role of Cabinet and its Committees.
All of this creates challenges for the Senior Civil Service as leaders;
We have had to lead our staff through a period of real uncertainty and change. For many, political change is exciting. But for others the uncertainty is destabilising.  Either way recent events have placed a premium on leaders communicating clearly and frequently;
We have had to develop further the policy set out in the Coalition Agreement and implement it, often at speed;
We have had to think really fundamentally about our organisations; challenging assumptions and habits that might have grown up over the last 13 years, and thinking through how we can best respond to new demands and expectations;
And we have had to form new relationships with new Ministers, quickly and effectively.
It is still early days but from my perspective the transition has gone better than many expected. Certainly, the Prime Minister, Deputy Prime Minister, Chancellor and others have all praised the Civil Service and the way we have handled the transition.
Much of that success is down to your professionalism and hard work, and our adherence to the Civil Service values we hold; integrity, honesty, objectivity and impartiality.
We should all be proud of the success of the transition.
But greater challenges lie ahead for the civil service; and in particular for the Senior Civil Service as leaders. And this is a reflection of the wider economic context.
The UK and global economy has been through an exceptional few years:
we have faced the worst downturn in a generation;
a global financial crisis of unprecedented scale;
a  sovereign debt crisis in Europe; and
a budget deficit last year of £155 billion. That is 11 per cent of our national income. A record in peacetime.
An economic recovery is currently underway.
The current estimate of GDP growth in the first quarter is 0.3 per cent; higher than original estimates, building on 0.4 per cent growth in the last quarter of last year.
Other indicators are encouraging.
CIPS PMIs, Purchasing Managers' Indexes, are always seen as good indicators of official data;
And the services and manufacturing sector PMI continued to indicate an expansion in May, while the construction sector PMI indicated the fastest pace of expansion in that sector since September 2007;
Provisional data indicates business investment grew in Q1 for the first time since Q2 in 2008, rising by 8 per cent on the quarter;
The ILO unemployment rate rose in the three months to April, but fell on a quarterly basis and has now remained flat over the last eleven months.
But so far the recovery has been slow, partly a reflection of a still impaired international banking system and partly of uncertainty in our main trading partner, the Eurozone.  It is worth remembering that the UK's exports to Ireland are greater than those to the four main emerging economies - China, India, Russia and Brazil - put together.
The sovereign debt crisis has underlined the need to reduce the public sector deficit, and the Government has already taken a number of important steps:
In May, it  announced £6 billion of spending reductions and efficiencies for this year;
This was followed by the cancellation, this month, of £2 billion of projects approved since January by the previous Government, with over £8 billion more to be re-appraised through the Spending Review process
And in last week's budget the Government announced plans for £40 billion of additional consolidation a year by 2014-15. This includes:
over £30 billion a year of additional spending reductions, on top of those already planned, bringing spending reductions to £99 billion a year by 2015-16;
an additional £8 billion a year in  net tax increases, taking the overall consolidation through tax to £29 billion a year. 
And for the first time these judgements were based on the independent forecasts of the Office for Budget Responsibility. This is of critical importance to the credibility of macroeconomic policy. Whether or not previous Governments sought to massage their economic and fiscal forecasts, they were perceived to do so. And this undermined projections even on those occasions when they were right.
These are difficult steps; reducing budgets and increasing taxes is never easy.
But they are necessary steps for the creation of a stable macroeconomic environment and for the encouragement of economic growth. 
The initial market reaction has been positive. Whereas ten year gilts yielded 3.9 per cent at the beginning of April, today they yield around 3.4 per cent. Over the same period Spanish long term rates have risen from 3.8 per cent to 4.6 per cent.
But I have not come here to give you an economic lecture, tempting though that is for any Treasury official.
Rather, I have set out the economic and financial position because it will affect the Civil Service in many ways in the next few years;
Not only as citizens where, as the Prime Minster and Chancellor have said, everyone in the country will have to play their part in the fiscal consolidation;
but also as employees.
The Civil Service, and the public sector more generally, faces a challenging period.
The fact is national income - or GDP - is some 11 per cent lower this year than we expected at the time of the 2007 Spending Review.  During the recession public sector workers saw an average pay increase of over 4 per cent, whereas pay fell by 1 per cent in the private sector, with 22 per cent of the private sector seeing pay freezes.
The private sector has been reducing pension contributions and closing down defined benefit pension schemes, leaving public sector pension provision much more generous. Only one third of private sector workers have employer pension contributions, with an average employer contribution of 10 per cent of pay, compared to an average of 18 per cent in the public sector.
 
It is this context which informed the Chancellor's Budget on 22 June.
The spending envelope announced in the Budget means 25 per cent reductions on average for unprotected departments, and some departments will need to go further than this.
Protected departments - the Departments of Health and International Development - will also need to play their part; they will need to deliver substantial efficiencies if they are to live within their settlements.
And so, across the Civil Service, you will need to deliver Ministerial priorities with significantly less resources than at present.
This will require us really to make the most of the professionalism and expertise of the Civil Service.
And it will require real leadership in the Senior Civil Service to make it happen;
to show leadership in saving money;
to show leadership in developing new ideas about how to do things; and
to harness the ability of the Civil Service, and the public sector more broadly, to deliver.
Because we can't deliver savings on this scale just by making a few cuts here and there.
Achieving the savings we need will require a step change in how we deliver public services.
It will require us to ask some really fundamental questions about the role of the state, options for non-state provision, and innovative ways of delivering more for less.
It will require us to look beyond departmental boundaries and think beyond public spending for ways to deliver our policy objectives.
I should  also take this opportunity to make a plug for a process we launched last week called "The Spending Challenge" to seek views from public sector workers on how we can make savings across the public sector. Gus O'Donnell wrote to you all about it on Thursday.
This is an excellent opportunity for all of you to feed in your ideas on savings opportunities into the Spending Review.
 I would encourage you to take a look at the information on the Treasury's website, and tell your colleagues about it, when you get back to work. 
On top of the spending reductions that will be needed in the Spending Review , some of the announcements in the Budget, and beforehand, have a direct impact on civil servants.
On pay: the Government has announced that there will be a pay freeze for all public sector workers, other than those receiving less than £21,000, who will see a pay rise of at least £250 in these years.
It starts this year for those departments who are not in a legally binding pay deal - so, for example, the Treasury's pay has already been frozen.
And it will apply for other departments from next year. Departments entering the freeze this year will exit it ahead of other workforces.
And the Government has also asked Will Hutton to conduct a review of fair pay across the public sector, considering the disparities between the lowest and the highest paid in public sector organisations.
On pensions:  as with social security benefits, the uprating of public service pensions will, in future, be based on the Consumer Price Index, rather than, at present, the Retail Price Index - this will take effect from the uprating in April 2011.
And the Chancellor announced last week that John Hutton will chair an Independent Public Service Pensions Commission to conduct a fundamental structural review of public service pensions to ensure they are affordable and sustainable in the long term. The Commission will produce an interim report by the end of September considering the case for short-term savings during the Spending Review period, consistent with the Government's commitment to protect those on low incomes.
A recruitment freeze within the Civil Service has also been announced, with only a few exceptions where there is a very strong case for bringing in new people from outside the Civil Service.
And of course civil servants will be affected, as everyone will, by the other changes announced in the Budget; for example on Value Added Tax and tax credits.
So you will be working in an environment with fewer resources to deliver your Ministers' priorities, and where a real step change in vfm is needed to live within much tighter spending settlements.
And, in the SCS, many of the staff you will be leading will be earning less in real terms than they are today.
This creates a real leadership challenge for the Senior Civil Service over the next few years.
A challenge over how we continue to attract the brightest people into the Civil Service, and the public sector.
A challenge over how we retain the best people in the Civil Service. 
A challenge over how we can ensure staff remain motivated in this environment.
And a challenge to ensure we can continue to deliver excellent front line services, and support to Ministers, in a more resource constrained world.
This will require all of us to develop our approach to management.
First, I think we should put a strong emphasis on relentless communication. At times when our staff our uncertain about the future, we need to be honest and open - being clear about what we do know about the future, but also about what we don't know. 
Secondly, we need to develop a vision of where our organisations need to be in four to five years, aligning the direction of our departments with wider ministerial priorities. 
Thirdly, we need to engage our staff, and wider interest groups beyond Whitehall, both in developing that vision and in populating a plan to deliver it. 
The risk at times like this is that we are too directive, with the result that we do not secure sufficient buy in for change; and that we are too inward-looking.  No Whitehall department can deliver its objectives on its own. For example, the Treasury will only make a success of the Spending Review if it openly engages departments, the wider public services and the private sector. Similarly we need to look beyond departmental silos and ensure we give proper attention to issues which cut across departmental boundaries. 
And, as leaders, we must not forget that, even recognising the challenging period we face, this is also a real opportunity to make a difference; to develop and implement policy when it really matters for the country and for the quality of public services we are able to provide.
I am optimistic that the Civil Service can respond.
We faced a similar challenge in the 1990s and we were successful in meeting it.
In the five years to 1999 total spending as a share of GDP fell by 6.2 per cent, compared to the 7.5 per cent that it will need to fall between now and 2015/16. And the world did not fall in.
And in fact, despite tight settlements, productivity in the health sector remained stable; teaching standards and pass rates continued to improve, and crime numbers fell despite police numbers falling too.
And the Civil Service didn't fall in either, despite tough action on pay.
There was an across the board pay cap at 1.5 per cent in 1993 when CPI inflation was running at 2.5 per cent.
And the whole public sector paybill was then frozen for three years.
Now some of you may have noticed that I said earlier that spending in that period fell by 6.2 per cent, compared to 7.5 per cent now. 
The spending reductions we're looking for are greater than during that period. 
But we enter this new era in a position of strength as a Civil Service; more so than during the 1990s.
With a Civil Service with tremendous skills and motivation to deliver excellent services;
And with a Civil Service that is held in high regard by Ministers.
Of course, those of us who work in central departments in Whitehall; the Treasury and the Cabinet Office have a duty to ensure the bureaucratic burdens placed on civil servants are kept to a minimum.  And we will certainly do our best on this.
The new Efficiency and Reform group provides a real opportunity to improve capacity across the Civil Service. And I am particularly pleased that Ian Watmore will be leading it. And in the coming days the Minister for the Cabinet Office will be setting out the Government's vision for the future of the Civil Service and the most important reforms which they wish to see.
I would like to conclude on a positive note.
We go through cycles in the public sector, and things will get better.
I can remember in the early 1990s wondering whether I would ever be promoted or see a real rise in my salary. The Treasury did get smaller at that time. But slowly, as the economy picked up and public finances improved, opportunities did improve.
In the meantime, I would encourage you all, as prospective members of the Senior Civil Service, to play a role in shaping how we respond to these difficult challenges, and to use it as an opportunity to make the Civil Service even better, both in the delivery of its work, but also as a place to work.
[Ends]
Published 30 June 2010