Speech
Speech by the Financial Secretary to the Treasury, Mark Hoban MP, to the Which? conference
Speech by the Financial Secretary to the Treasury.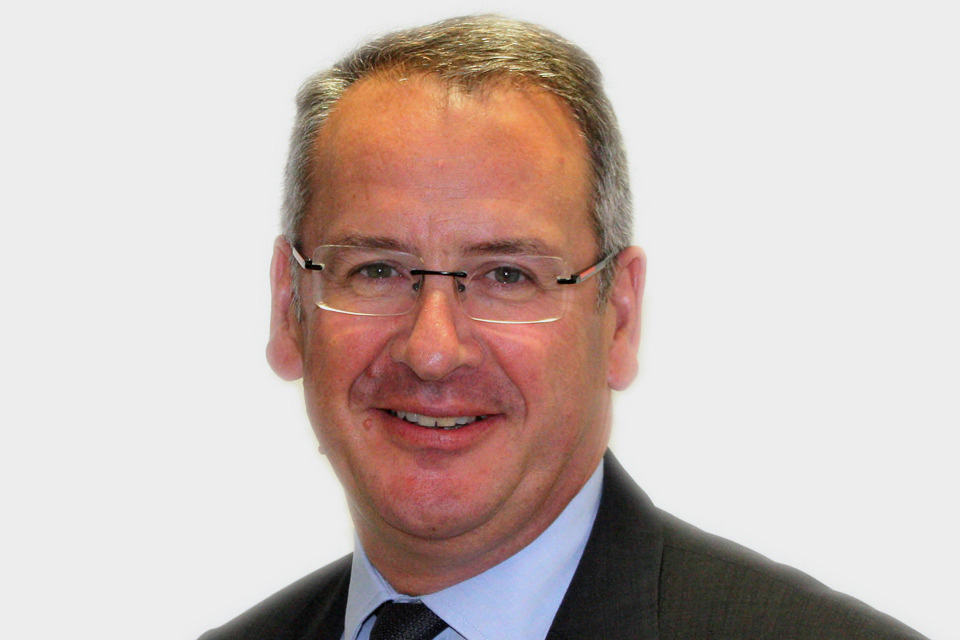 A New Dawn: Will financial services reform deliver for consumers?
Thank you for inviting me to speak today on the hugely important topics of financial services reform, and competition.
As you all know, competition is a subtle and complex sphere, and indeed it can mean very different things to different people.
For some it simply means more. More providers and more products. Competition is a numbers game.
And for many markets, that seems to work. If we look at motor insurance, for example, there's a relatively large amount of choice, and relatively large amount of switching.
But of course in some instances, a huge amount of choice can actually be bewildering for consumers.
And I don't mean to be flippant, but even buying a simple pair of jeans can present a challenge - well to me anyway - just one brand - Levi's offers a bewildering array of choice with 14 different cuts - boot-cut, taper, or even, and I promise this is true, "ex-girlfriend" jeans.
Generally speaking we want competition to deliver choice that we can understand, products of good quality that meet our needs, and of course products at the best price possible.
How does that translate to the financial market? I believe it means that competition has to deliver three things:
Transparency on products and efficient prices
A diversity of providers, products and services; and
Innovation and the provision of new products and services that make people's financial lives easier to manage.
By delivering these things, competition leads to outcomes that are good for people, business and the economy.
And as we emerge from the shadow of the financial crisis, we have an opportunity to reshape financial services for the future. To forge a system that is competitive and fair for the consumer.
And in the last year we have already made progress towards this goal.
The Independent Commission on Banking has already produced interim recommendations on switching and greater transparency on current accounts as a way to improve consumer outcomes, and we look forward to the Commission's final recommendations.
Following from a super-complaint on ISA's last year, the Office of Fair Trading (OFT) and the Financial Services Authority (FSA) have taken action to ensure greater transparency by banks and building societies on interest rate payments on savings accounts. 
But an effective competitive market also needs educated and empowered consumers. Consumers need the capacity to engage with financial products.
But they also need protection. Consumers need the confidence that they won't be taken advantage of in the market place.
Competition
Capacity
Confidence
We are embedding this ethos in the new regulatory framework.
And the new Financial Conduct Authority (FCA) will be central to this.
As the new conduct regulator, the FCA will have the single strategic objective to protect and enhance confidence in the UK financial system.
It will do this by promoting efficiency and choice, the bedrock of a competitive market… securing appropriate protection for consumers… and protecting and enhancing the integrity of the financial system.
Overlaying this, the FCA will also be under a statutory duty to promote competition, as it exercises its general functions.
But this is not a weak afterthought. It's a strong duty at the very heart of the FCA's obligations.
It means that if the FCA has two options to achieve one of its regulatory objectives, it must choose the one which promotes competition over the one that does not.
It is an unprecedented duty for a UK regulator of financial services and of course the FCA needs to be equipped with the tools and powers to discharge this competition duty.
Its primary tools will be the general rule making powers and its supervisory toolkit. 
And of course we expect that the FCA will be pro-active in using these powers to promote competition in the financial system.
And what do I mean by that?
We expect the FCA to pro-actively increase transparency and disclosure across financial markets, thereby creating more effective competition.
And in the future I would fully expect that the FCA to take the lead when it comes to tackling competition issues that cause consumer detriment.
At the moment, more often than not, it's the OFT that makes running on competition either initiating its own reviews or responding to consumer supercomplaints. 
Under our new regime, we expect the FCA to take the initiative when it comes to tackling competition issues that cause consumer detriment. 
Taking the example of payment protection insurance (PPI). In this scenario the stronger competition duty and powers we envisage for the FCA would have allowed it to take targeted action to intervene swiftly, and tackle head on the 'point of sale advantage' that credit providers had.
In a similar situation to this, the FCA's clear efficiency and choice mandate and competition means that it will be more decisive, more positive, and more willing to use its own rule making powers to remedy competition failures.
And where the FCA identifies a structural competition issue of concern, we are also providing the FCA with the power to initiate a referral to the OFT. And we are putting a duty on the OFT to set out its response.  In this way, we believe the FCA and the OFT's roles will complement each other in future, improving competition and outcomes for consumers.
But I am aware nonetheless that there are some who don't think this goes far enough. A number of respondents to our February consultation preferred to see the FCA's competition remit expressed as a primary objective. That the FCA's competition remit should mirror those of economic regulators in other sectors.
And of course we carefully considered this option. Yes the FCA will have a duty to promote competition, but it also has a vital role in delivering consumer protection and market integrity as well. This means the FCA must have the flexibility to make trade-offs between these objectives.
For example, authorisation requirements restrict the number of participants in the market. But no-one would question that consumers have a right to be protected from unsuitable people or firms.
So we believe that we have the balance right between a new duty to use competition to deliver better outcomes for consumers and recognising the limitations of this approach.
Competition is not the sole solution to market failure. As I said earlier, whilst competition is necessary for good consumer outcomes, it is not sufficient. We also need consumer capacity and confidence.
Taking consumer capacity first, it is vital that consumers are capable of taking positive control of their finances, making educated financial decisions for themselves.
In fact, only three weeks ago I spoke at the launch of the Money Advice Service which will offer free and impartial financial advice to consumers and will help the huge number of consumers with little or no liquid savings join an ever expanding consumer base.
At the same time, we have consulted on developing a new suite of simple financial products. Products that consumers can easily understand and that set the benchmark by which to compare other products and brands in the market.
Even under such circumstances, there are instances where competition and consumer capacity, will not be enough.
Where there are complex products which are not that easy to understand, or which are simply 'toxic'.
Competition and consumer capacity need to be buttressed by protection.
As such the FCA will have a clear objective to secure protection for consumers.
Let's be clear, the FCA will be less prepared to see detriment occur, and more willing to step in and prevent it from happening, than has been the case to date.
To that end the FCA will have a new power to ban products or to restrict certain products features. For instance, looking back at the PPI, in a similar situation, the FCA would have the tools and authority to prohibit the selling of PPI products, such as the single premium PPI, until firms redesigned them and demonstrated that they could sell them safely.
This new power will enable the FCA to intervene more quickly and decisively where it spots a problem by imposing a temporary ban with immediate effect for up to 12 months.
And the new approach to consumer protection will also be more transparent.
In particular we will be providing the FCA with the power to disclose the fact that disciplinary action against a firm or individual has commenced.
We expect that early disclosure that disciplinary action is happening will act as a deterrent to firms and a way of setting out best practice.  We have faced strong resistance from the industry on these proposals, but we will not shift.
I believe that these changes are absolutely essential if we are to instil confidence in financial products and services provided to the consumer, and incentivise financial institutions to think of their consumers first.
But even with these changes, there's still a risk the FCA won't be able to prevent all conduct failings. There's a risk that it may not foresee a serious instance of consumer detriment and in those cases, we need to ensure that redress after the matter is handled decisively and efficiently by the regulator. We must ensure that we learn the lessons of the years of uncertainty consumers as was the case with mis-sold Payment Protection Insurance. 
First and foremost, there needs to be a transparent process whereby the FCA deals with issues that have caused mass detriment.
Greater clarity and transparency will ensure that the FCA really grasps the issue promptly and effectively, and will provide consumers with confidence that they will receive swift, fair and consistent redress.
Organisations, like Which? and others represented here work on the 'frontline' with consumers and often see evidence of significant detriment before the regulator realises there's a serious problem. It is vital that you have a clear route to alert and provide the evidence to the FCA.
And it is equally important that the FCA is obliged to respond. That is why we want to develop a statutory measure that will require the FCA to make a public report of its subsequent investigation into the issue, and set out the steps it plans to take within a given time period. We envisage this measure will work along the lines of an existing and effective model: the 'supercomplaint' provisions in the Enterprise Act.
We announced more details on these proposals in our White Paper and encourage you to work with us over the coming months to get these right.
These are significant and vital changes that we are making to ensure that financial markets deliver better outcomes for consumers and businesses.
They are complex changes and we need to work closely with consumers and consumer groups such as Which? to get them right.
For some in the industry, these are also controversial changes. But let me be clear, we are committed to putting the consumer at the heart of the financial system. And we are committed to seeing these changes through.
I look forward to working with you all in the coming months and years to realise that ambition.
Thank you.
Published 27 June 2011