Speech
Speech by the Financial Secretary to the Treasury, Mark Hoban MP, Simple Products launch
Speech by the Financial Secretary to the Treasury.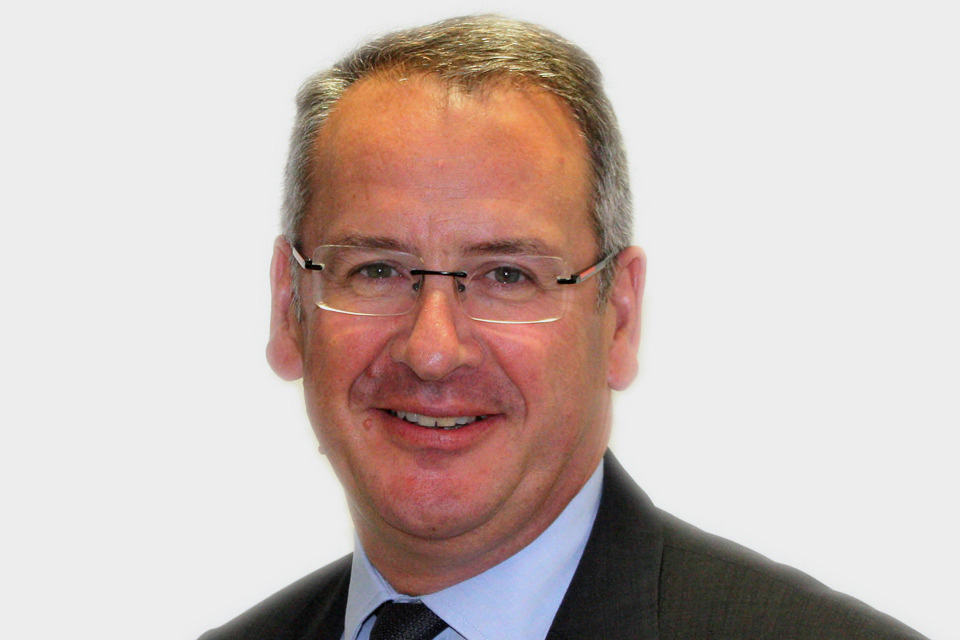 Good morning, it's a pleasure to be speaking with you all today. I am extremely grateful that so many could attend this event today, to discuss an initiative that is close to my heart, and at the core of this Government's economic agenda.
As many of you here know, this Government is wholly committed to reforming our financial sector.
To fix the regulatory failures of the past and put the sector on a sustainable and stable footing…
But also to ensure that we build a financial system with consumer interest at its very core.
A system that meets consumer needs, promotes prudence, and encourages greater responsibility.
The crisis exposed just how far we had drifted from those principles in the preceding decade…indulging in debt fuelled consumption and unsustainable borrowing, with serious consequences for individuals and families once the house of cards collapsed.
As we recover and rebuild from the financial crisis, we have to secure growth that is grounded in stability and sustainability, responsibility and prudence, and saving and investment.
It's not an easy task. We face a substantial challenge to tackle some of deeply entrenched weaknesses that preceded the crisis.
The UK's household debt before the crisis was almost 100 per cent of GDP, compared to 61 per cent in Germany and 50 per cent in France.
And we are still weighed down by that legacy. Many of those who have started to save in recent years are doing so to pay off debt rather than build a safety cushion.
Even today, 60 per cent of people are not contributing to a private pension, and 30 per cent of households have no savings at all.
Everyone here has a critical role to play in rebalancing our economy towards secure and sustainable recovery.
That means supporting individuals on a path to financial security.
Ensuring that families build savings that ensure that they have the resilience to withstand unexpected shocks.
And ensuring that the wider economy has the funds to invest in future growth.
How do we do this? I think there are three key elements to our reforms: capability, protection and products.  All put the consumer at the heart if our financial systems. 
Products
And let me take products first. After all, it's at the very centre of today's event…devising a suite of simple financial products.
Products that can provide consumers a straightforward benchmark to compare products, make good decisions, and make sense of an often bewildering and overwhelming market place.
We know that the complexity of the financial market place can be a strong deterrent for people to engage.
At the end of 2011 for instance, there were over 2,500 saving products in the market. And whilst choice is good, it can also be paralysing.
FSA research shows as much. Over 50% of people find it too difficult to compare one product against another. And 46% say they're not sure if they're getting a good deal from their investments.
That's why we want to set a standard for a suite of simple, easy-to-compare products to be introduced, to encourage more consumers to enter the financial services market, perhaps for the first time, and with confidence in their decisions.
We want products that provide consumers with confidence that a simple product will meet their basic needs and offer them a fair deal.
They may not necessarily be the "best" option for all consumers, but they should be a good enough option for consumers who have identified their key needs.
We want products that are easy to understand and accessible to the mass market, products that simply "do what they say on the tin."
On the one hand that could entail kitemarking products that already exist…
On the other hand, it may also mean designing new products from sratch…a more complex and technical challenge.
But if it had been easy it would have been done already…and that's where the Steering Group comes in.
I am delighted that Carol is chairing the Simple financial Products steering group, bringing her wealth of experience to the task.
But we need your ideas, innovation and engagement if we are going to succeed.
We want the industry to take a lead in designating and designing simple products, because we want products that are a viable commercial proposition for providers.
We cannot simply impose a template simple product on the industry. A viable product has to emerge from the industry itself.
Through this steering group, we are creating the freedom for the industry to innovate and develop a range of simple products that meet both the personal needs of customers and the commercial needs of providers.
And let me be clear of our ambition…I fully believe that this is an initiative that has the potential to fundamentally transform the savings market.
Taking Junior ISAs as an example…an initiative that will provide millions of adults wishing to save for their children's future with a clear and simple account, regardless of their income.
The simple products initiative has the potential to help millions of people enter the financial services market for the first time, help millions of people engage with more products than ever before, and help millions of people build up crucial savings.
Capability
It forms a key part of our strategy to boost savings, build a culture of prudence, and put the economy on a stable and sustainable footing.
That said, simple products alone are not enough to fundamentally transform the savings landscape.
As well as providing consumers with the opportunity to engage with the financial market, we need to ensure that they also have the capacity to do so.
That's why last year I launched the Money Advice Service to offer free and impartial guidance on financial matters.
In particular, through its Financial Healthcheck, individuals and families have the opportunity to identify their financial needs, understand the range of products available and find out where to get further advice.
And as the Independent Commission on Banking noted, the service has a huge role to play in increasing transparency, helping consumers navigate a complex market.
It's still early days for the Service, and we need the industry's ideas and engagement to set out a path for what the Service will provide, and how it can engage with the work on simple products.
But I am clear that the Money Advice Service should play a key role in supporting consumers make the right choice for their financial futures
Protection
Even with these ambitious reforms, even as we build confidence and engagement with the market through simple products and services such as the MAS, there is still always the risk of detriment.
It is vital that we ensure appropriate protection of consumers against that risk.
That's why we have taken decisive action in the last year to protect consumer interest, and restore trust in the market.
Last year the Office of Fair Trading and the Financial Services Authority took action to ensure greater transparency by banks and building societies on interest rate payments on savings accounts.
We have brought forward legislation to tackle excessive and opaque card surcharges with the aim of banning above-cost surcharges on any form of payment from mid-2014.
And through the Consumer Credit and Personal Insolvency Review, banks will need to be more transparent about charges, helping consumers better manage their account and avoid unnecessary costs.
Finanial Conduct Authority
Of course, one of the most significant reforms we are implementing to restore trust and confidence in the sector, is the creation of a new Financial Conduct Authority.
A new body that will ensure robust, fair and proportionate consumer protection, and actively promoting effective competition.
We've been clear that the FCA will be more pro-active, scanning the horizon for emerging risks, and stepping in to prevent detriment from happening, where appropriate, making use of its new power to ban or restrict products or certain products features.
And as we announced in January, we have also taken powers in the Financial Services Bill to transfer responsibility for regulating consumer credit to the FCA, tackling the clear consumer detriment in the market while retaining the important consumer rights and protections in the Consumer Credit Act.
It means that in the future there will be much greater scrutiny of applications for credit licences, and it extends the FCA's powers to make rules, ban products, issue unlimited fines and require firms to pay redress to consumers in the field of consumer credit.
These are changes that are essential if we are to instil confidence in financial products and services provided to the consumer, and incentivise financial institutions to think of their consumers first.
Competition
It's the same reason we are placing the FCA under a statutory duty to promote effective competition in the interest of consumers.
With the backstop of regulatory protection, and the catalyst of steering groups such as that led by Carol, competition can deliver choice that we can understand, products of good quality that meet our needs, and products at the best price possible.
It's why we are following the Treasury Select Committee's recommendations to consider ways to improve the regulatory structure for payments system…ensuring that we have a regime that pro-actively promotes innovation and ensures a level playing field between banks.
And it's why we have also committed to implement the recommendations of the Independent Commission on Banking to make it easier for people to switch accounts.
Free and open competition has enabled the UK's financial sector to become the world leading force that it is today.
It's the ability to exploit new opportunities, new markets and new products, meeting the needs of firms and consumers, that has propelled the sector's success.
Driving growth right across the economy, and providing vital services to millions of people across the UK.
So competition plays a vital role in our new framework to protect consumers, giving consumers the confidence to buy products and seek advice.
Conclusion
In my vision for a financial services sector that meets the needs of consumers, there are three components: 
Products;
Capability; and
Protection.
Each is necessary but no one component is sufficient in isolation. Consumers need the capability to identify their needs and buy products, in a complex market simple products should meet basic needs and empower consumers to shop around. A well regulated market will give consumers the confidence to buy products because they feel protected.
It is because of the integral role that these products could play that I am delighted that the Steering Group as pushing forward work with the support of industry and consumer groups.
I encourage you all to pro-actively engage with the Steering Group to make this initiative a success, and deliver a fair and sustainable financial sector to the benefit of millions of consumers across the country.
Thank you.
Published 8 February 2012