Speech
Speech by the Financial Secretary to the Treasury, Mark Hoban MP; Barclays Citizenship Day
Speech by the Financial Secretary to the Treasury.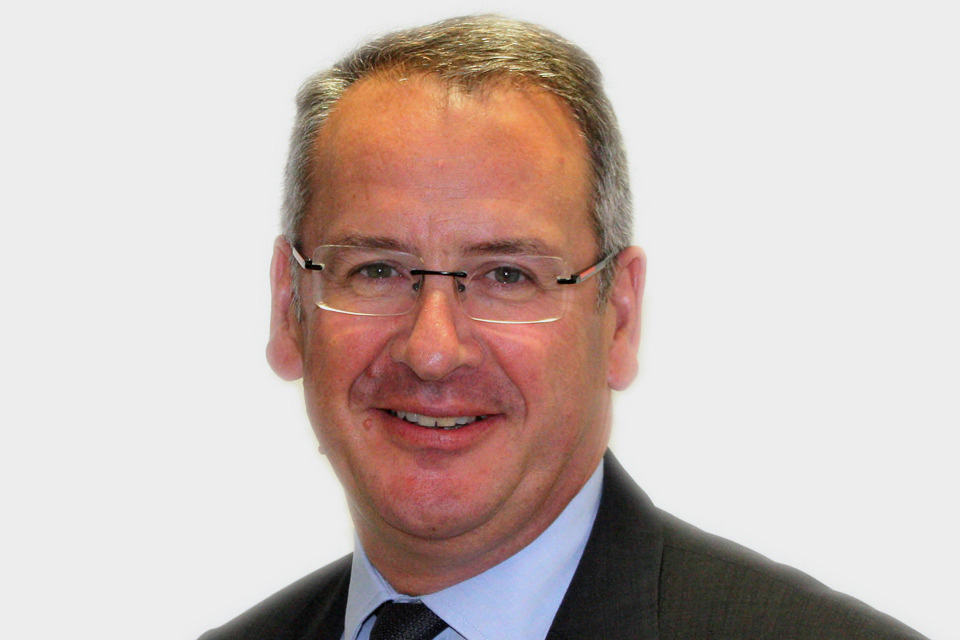 [Check against delivery]
Good morning and thank you for inviting me to speak here today. And it's a pleasure to have an opportunity to speak about the bigger picture…the role of banking and the financial sector in society.
I seem to spend most of my time speaking about the technicalities of this European regulation or that domestic reform, and it's all too easy to lose sight of the critical role finance plays and has always played in society.
The financial system, and the evolution of credit and debt, has been critical to wider society for centuries.
The first true insurance fund was invented some 250 years ago by two Church of Scotland Ministers to help support the widows and children of deceased Ministers.
And the heady world of derivatives has in fact much more humble roots…helping farming families secure a price for their crop through forward contracts.
For all the complexity and innovation in today's financial system, it continues to serve the same purpose as it ever has. Helping families save for a rainy day, and get the lending support they need, helping businesses secure the finance they need to grow, helping both insure themselves against risk. And, at its most basic level, helping consumers access bank and payments systems with confidence and ease.
Of course, we all know that faith in the financial sector has taken a huge knock as a result of the financial crisis. At its core, the financial crisis was a crisis of trust - between market participants, but just as importantly, between banks and their customers.
But issues of confidence between customers and their banks reaches far beyond the crisis, dating back to endowment mortgage policy mis-selling, and more recently to PPI mis-selling.
Restoring trust is not an easy task. It requires all of us - Governments, regulators, banks and individuals themselves - to take the necessary steps to remedy the failures of the past.
That in turn requires regulating the industry in a way that puts the consumer's interest at the very heart of the financial system.
It also means empowering consumers so that they are equipped to engage with the system in an educated and responsible manner.
And it means banks themselves taking the lead to heal the wounds of the crisis by demonstrating responsible leadership and supporting families and businesses in need of finance.
For our part, we are fundamentally reforming regulation of the sector to restore trust and confidence in the system.
As you already know, we are also abandoning the failed tripartite system, and putting the Bank of England in charge of financial regulation, ensuring that we bring micro and macro prudential regulation under one roof, ensuring that we don't let emerging risks slip through the cracks.
Furthermore, through the Financial Conduct Authority, we are putting an obligation on the regulator to monitor the behaviour of all financial institutions and enhance confidence in the system.
We've been clear that the FCA will be more pro-active, scanning the horizon for emerging risks, and stepping in to prevent detriment from happening. Ensuring tougher regulation but at the same time restoring confidence in financial services.
These are changes that are essential if we are to instil confidence in financial products and services provided to the consumer, and incentivise financial institutions to think of their customers first.
But even with these changes, consumers themselves need to have the capacity and the confidence to engage with the system. We need to ensure that consumers take educated financial decisions, that they understand the value of saving, planning for the future and financial prudence.
The Money Advice Service is vital to that ambition, providing free and impartial advice. And through its Financial Health Check, the service has a real potential to transform people's lives for the better.
Since its launch in April last year, the service has averaged 10,000 customer contacts a day. Most recently the Service took on responsibility for coordinating personal debt advice services focused on reaching 150,000 customers in need of help.
But as well serving customers, the MAS serves the industry too. A more financially literate population will be more willing to engage in a wider range of products.
I am grateful for the support that the industry has provided, including the work of Barclays, in particular as the MAS undertakes a strategic overview of the educational work of the financial services industry. Barclays' experience through the Money Choices and Money Skills programmes will provide an invaluable insight into what works and what doesn't.
However, alongside promoting capacity and empowerment, we have to ensure that the market is providing products that people can understand. Products which make it easier for consumers to understand the risks and rewards in the market place.
I want to commend Barclays for the leadership they have already demonstrated in the field. For instance through the Cash Card Account…making it easier to use an account for those who have not previously held a bank account or who want an account with no credit facility…and in particular, working to make access easier for vulnerable people.
It's in similar spirit that last November I announced the creation of an independent Simple Financial Products Steering Group, chaired by Carol Sergeant. The aim of the group is to help new participants to enter the financial market by providing straightforward, easy to understand savings and protection products. Products that can provide consumers with a straightforward benchmark to compare products, make good decisions, and make sense of an often bewildering and overwhelming market place.
At the end of 2011 for instance, there were over 2,500 saving products in the market. And whilst choice is good, it can also be paralysing. That's why we want and need products that provide consumers with confidence that a simple product will meet their basic needs and offer them a fair deal.
We want products that are easy to understand and accessible to the mass market, products that simply "do what they say on the tin."
But we need your ideas, innovation and engagement if we are going to succeed. We want the industry to take a lead in designating and designing simple products, because we want products that are a viable commercial proposition for providers. We cannot simply impose a template simple product on the industry. A viable product has to emerge from the industry itself.
I fully believe that this is an initiative that has the potential to fundamentally transform the savings and protection markets. Helping households build up crucial protection against the unexpected.
And it complements other initiatives to bring new products to the market such as the Junior ISAs, which will provide millions of adults wishing to save for their children's future with a clear and simple account, regardless of their income.
At the same time I am encouraged by the steps the industry has taken to restore confidence in its more established markets. For instance, improving transparency by printing interest rates on account statements, including on an ISA statement.
But one area where I would still like to see more done is improving ISA transfer times. It is true that in recent years, we have seen a reduction in the length of time it takes to transfer a cash ISA. I know that TISA, BBA and the Building Societies Association have taken the initiative to help get the infrastructure in place for reliable, and fast, cash ISA transfers in the future.
30 days was, in my view, far too long. But with the ferocious pace of technological change, I would like to understand why it is that 15 days remains in place as an industry benchmark. Why can't we be quicker?
I also welcome the industry's commitment with the Payment's Council to deliver a new current account switching service by September next year. At the moment less than 4 per cent of current account customers switch banks per year, largely due to the perceived, if not necessarily real, risks of moving balances and switching direct debits and credits. Through the new switching service we want to establish a safe, hassle free and convenient service for consumers to switch their accounts in no more than 7 working days.
It's absolutely right to expect banks to earn their consumers custom, and it's right that we empower consumers with the ability and capacity to move their business in confidence. Helping to hold banks to account, but also helping to catalyse greater competition in the sector.
Ensuring that the sector delivers choice that we can understand, products of good quality that meet our needs, and products at the best possible price.
Banks will achieve this by focusing on meeting customers' needs. Using innovation to serve customers, for example through Barclays' mobile payment service PingIt. But also maintaining products and services, like cheques, that are important to segments of society.
This will ensure that banks compete for business on the basis of their reputation and the services they provide, putting the consumer's interest first, and sustaining their vital role as a critical pillar in the economy and society.
Restoring trust in our financial services isn't something that we'll achieve overnight. Nor is it something we can achieve by working in isolation. It's only through constructive cooperation, and committed reform that we will succeed in this ambition. And I look forward to working with you all in the years to come.
Thank you.
Ends
Published 23 May 2012