Speech
Speech by the Financial Secretary to the Treasury, Mark Hoban MP, at the BVCA Chairman's Dinner
Speech by the Financial Secretary to the Treasury.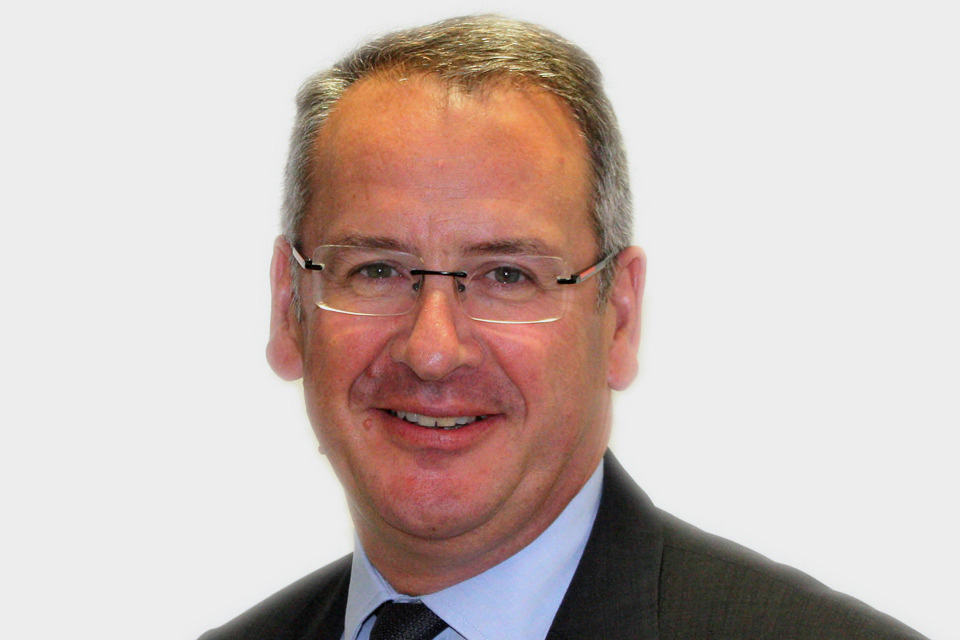 [Please check against delivery]
Introduction
Thank you very much indeed Simon for those kind words of introduction.
And I'd also like to thank Hugh for inviting me here this evening.
In the course of the last Parliament I know that Simon sought to be - and very nearly was in fact - selected to be a Conservative candidate for the House of Commons.
Life really is full of lucky escapes.
What is no doubt the House of Commons' loss, has certainly been your gain.  As under your leadership, the BVCA has come through some difficult times- the fruit of your labour is clear.
In the last year alone the BVCA has gone from strength to strength.
Having increased your membership, your expertise, and your influence.
And may I take this opportunity to applaud the BVCA on your Year of Venture initiative, which strikes me as the right campaign at the right time.
Indeed it's a real pleasure to be with you this evening and, as ever, it's always delightful to be speaking here at Claridges.
This is a hotel which has long had intimate connections with royalty.
A tradition which the BVCA itself helped to maintain two years ago when you invited Peter Mandelson to be your guest speaker.
A lesser known fact is that during the Second World War the exiled King of Yugoslavia, Peter II, and his wife, Princess Alexandra, lived in this establishment.
And on June 17 1945 - for one day only - legal sovereignty over their room, suite 212, was transferred from the United Kingdom to Yugoslavia.
This was to allow their son, Crown Prince Alexander, to fulfil his constitutional requirement to be born on Yugoslav soil.
This would be a novel solution to day's immigration rules- I'm not sure if a Crown Prince would be seen as a skilled worker!
This evening, however, I want to discuss two very important things;
First of all, I'd like to discuss what the Government is doing to support growth in Britain.
and secondly, I'd like talk about the important role private equity and venture capital have to play.
As a Government, we want to see growth that creates jobs… sustainable jobs that are based in the private sector.
We already have an incredibly successful services sector, including world leading financial services… and despite what some people may say, we still have a large and highly competitive manufacturing industry.
We also have a fantastic research base, churning out ideas, innovations and patents at an astonishing rate.
But the question we're often asked as a Ministerial team is do we need more of this and less from the City?
More real engineering and less financial engineering?
And on this matter I couldn't be clearer.
I don't believe a smaller City would lead to more manufacturing.
If you want your garden to grow, the answer isn't to cut the tallest flowers.
What we should be looking at is how to help the others grow tall too.
We need to make the economic ground fertile for all to flourish.
So what can the Government do to help bring this about?
Or put more bluntly, what is our strategy for growth?
Well, it consists of three important elements:
First, creating a sound macroeconomic environment.
Second, a competitive tax system.
and third, breaking down the barriers that are stopping businesses from growing.
Let me take each of these in turn…
…Starting with a stable macroeconomic environment.
Stable macro environment
We won't be able to create a climate in which businesses can thrive, if there's continual speculation surrounding the public finances.
That's why we will eliminate the structural current deficit over the next four years.
Return debt to a falling path over the same period.
And place our public finances on a stable footing.
Some say this is too fast.
But restoring our outgoings to match our income over the course of this parliament is the only credible approach.
It will keep interest rates down, preserve our credit rating (and the evidence of this is there for all to see) and put a stop to our mounting interest payments.
It's this certainty that your industry needs.
This confidence that will underpin your investments.
And this approach that will deliver long-term sustainable growth in Britain.
Competitive tax system
The second element of our strategy for growth is the creation of a competitive tax system. 
As a starting point, we've chosen to cut corporation tax by 1% this year…and in each of the next three years.
So that by 2014, we'll have a headline rate of just 24%.
This will be the lowest rate of any major Western economy, one of the most competitive in the G20, and the lowest this country has ever seen.
We will also consult more.
Our corporate tax roadmap is evidence of that. 
And lastly, we've set up the Office for Tax Simplification, whose remit needs no explanation at all.
I know that many BVCA members have been working constructively with this new body.
And I'd encourage you to keep being a constructive partner in this debate.
Only this way will we deliver a predictable, stable and competitive tax system to attract a wealth of future capital and talent.
Barriers to growth
But on the road to sustainable growth, there still exist some barriers that we have overcome.
Top of your list, I imagine, are regulatory burdens that threaten to weigh you down.
That's why we've introduced a one-in-one out rule for all new business regulation.
Which is as simple as it sounds.
And it's also why we've been campaigning in Europe of proportionate and well-thought-out reforms.
Because we're serious about the EU remaining a great economic power… and the UK being a key driver.
In order to demonstrate our seriousness, instead of talking about who is euro-sceptic and who is euro-phile, we've engaged on all issues and made sure that we deliver what is in everyone's best interests. 
That was our approach to the Alternative Investment Fund Manager's Directive.
On the passport for instance, we engineered a complete reversal of Council's position from 25 to 2 against to 26 to 1 in favour.
Christine Lagarde referred to this as 'typical British diplomacy'.
And I know that a member of this audience described our success as 'Churchillian'.
I think this was apt given that without third country access, it would have meant an iron curtain not so much falling across Europe, as encircling it.
This is hyperbole of course, but there is a serious point to make.
In an increasingly globalised economy, we cannot afford to pull down the shutters and say that Europe is closed for business.
Fund managers across the world will not take the time to negotiate difficult regulations.
And why should they have to?
Equally, if we keep building barriers, then international businesses will not locate here.
They'll go somewhere else.
Europe, will simply, be bypassed.
So when it comes to negotiations with the Commission, we will continue to trumpet this message…
…To and make sure that Britain looks outward to Europe, but also that Europe looks outward to the world.
And there are already encouraging signs that the message is getting across.
Through its Europe 2020 strategy - and the new Annual Growth Survey - the EU has recognised the vital contribution that venture capital can make to growing economies.
But we must remain vigilant, and ensure that the regulatory framework continues to support growth.
For example, the current MiFID Review will have a profound impact on how you operate; what you can achieve; and how successful you'll be in the future.
Done well, the Review offers great opportunities for the European Union…
…especially in the area of SME access to capital markets.
Europe has some of the most dynamic growth markets in the world - AIM in London, New Connect in Poland, and Entry Standard in German - to name just a few. 
We should build on this success. 
And the Commission's recent proposals for an "SME market" regime - to meet the needs of smaller companies - is an excellent place to start. 
But I'd like to see the Commission go further, and consider a wide range of initiatives to stimulate demand for investment in small, growing, innovative companies.  
Initiatives that recognise the true breadth of financing options on the market. 
.. and ensure businesses have what they need to grow, and to grow sustainably. 
I'd encourage you to help us make this case in Europe…
To be ready with ideas about how to shape financial directives, even before the Commission has published its own proposals.
Compile the rigorous evidence needed to justify our positions. 
And demonstrate the value private equity and venture capital add to the European economy, and make recommendations on the best way forward.
Role of private equity
No one has more experience of growing successful businesses than the people in this room.
You see where opportunities lie.
Know where a business is going wrong.
And have the ability to discover what's holding a company back, or stopping it from achieving its potential.
There's evidence that shows considerable growth potential going unrealised across Britain… where two-thirds of small businesseshave an aspiration to grow, while only one-fifth will realise that ambition. 
I believe equity finance could help address this disparity.
That you could help more businesses fulfil their ambitions: be it through early stage funding or transferring skills and knowledge where they are most needed.
250 years ago it was brokers and dealers - putting money into the hands of entrepreneurs - that wrought the industrial revolution and made Britain the workshop of the world.
And now, whether it's in services, advanced manufacturing, life sciences, or whatever the future may hold… we can be so again.
For instance, when I look across the Atlantic I see there's potential for your industry to go even further in helping UK businesses.
In Silicon Valley, for example, there are venture funds such as Sequoia and Kleiner Perkins, with the capacity to provide both early stage funding and follow-on investment.
It's these funds- through funding and through support- that have helped grow multi-billion dollar enterprises like Yahoo, Amazon and Google from fledgling start-ups, to full scale multi-nationals. 
But in the UK our markets remain fragmented, with different investors focusing more narrowly on specific stages of development. And few helping businesses access the services and expertise that they need to reach a new stage.
This can cause cliff edges in financing… slowing the growth of our businesses as they look for alternative sources of capital.
The Government is already helping to plug these financing gaps… to the extent that we now provide almost 60 per cent of early stage equity finance.
The new bank-led £2.5 billion Business Growth Fund will also provide a significant new source of funding to address shortages in the provision of growth capital. 
But while this supports the kind of investment ecosystem that we want to create, we cannot do this alone.   
Financial services are a complex ecology.
With legal, advisory, lending, investment, savings, pensions, and all manner of other services playing an integral role.  
Which is why, when it comes to developing more complete funding networks, this work needs to be led by the industry… Not by the state.
Already, there are some UK funds embracing early stage investment - like DFJ Esprit and Amadeus - and I'd encourage others to follow suit.
I'm also aware of several industry-led measures that are looking to create more of an entrepreneurial culture in Britain.
For instance, Goldman's 10,000 Small Businesses Programme that was launched in Leeds and Bradford last year.
This is an intensive - and free - education initiative for entrepreneurs running small businesses… and it's proving incredibly successful.
Seed camp is another example of the industry taking the lead…
…working across Europe to bring together the next generation of entrepreneurs with over 600 experienced mentors.
And the BVCA's own 'Entrepreneurs' Academy' is another, similar, scheme that I look forward to seeing get off the ground.
These initiatives will ensure that growing businesses are prepared for the next stage of financing; are able to deal with funding gaps; and more likely to grow into the next Google, Amazon, or Rolls Royce of the future.
Conclusion
I believe with the economic vision I have set out - a stable macro economy, competitive taxes and the breaking down of regulatory barriers - we have given you the makings of a platform to do what you do best…
…create jobs and deliver economic growth. 
At the end of this parliament I want private equity and venture capital to demonstrate the benefit that they bring to the UK
I want you to be known as the investors of British business.
The people that have helped create a new financing ecosystem.
One that natures businesses through all stages of development.
Helps create a culture of enterprise across the UK.
And delivers the more dynamic, prosperous and sustainable economy that this country needs.
Thank you.
Published 7 March 2011