Speech
Speech by The Commercial Secretary to the Treasury, Lord Sassoon to the Middle East Association's City & GCC Financial Services Summit
Speech by The Commercial Secretary to the Treasury.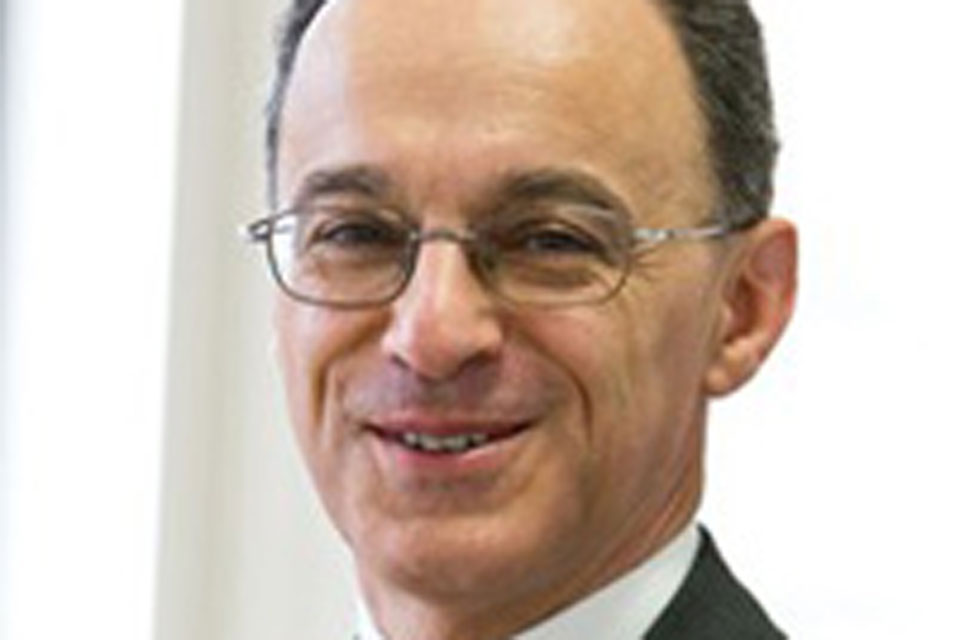 [Check against delivery]
Your Excellencies, Lord Mayor, ladies and gentlemen.
Thank you for your warm and generous welcome and my thanks especially to Michael Thomas and to all at the Middle East Association for hosting today's conference.
I am delighted to have the opportunity this morning to put forward the UK Government's view of the economic partnership between the City and the GCC. As well as reflecting on the strength and importance of the partnership that we are all here to discuss this morning, I would like to set out the areas where I believe we can do even more work together in the future.
Clearly, the UK and the Gulf have been working together and enjoying the benefits of that success for many years.
And I have been pleased to have made some small contribution to our partnership in recent years.
For example, in my previous life as a Treasury official, I was involved in brokering the agreements that led Sovereign Wealth Funds to improve transparency and disclosure. 
That the UK worked closely with the Sovereign Wealth Funds in the Gulf and elsewhere on this project has contributed to keeping investment flows from these critical sources of investment flowing freely into the UK and other countries.
In my role as chair of the Financial Action Task Force in 2007-08, I led the global efforts to combat money laundering and terrorist financing through strengthening international standards to protect the financial system.
I worked closely with Central Bank Governors and enforcement agencies in the Gulf who are themselves working hard to root out illicit finance in a culture where informal financial transactions are often the norm, and where regional pressures make this such critical work.
It is not an easy task, but it is a vital one if we are to succeed in increasing transparency and accountability in our financial systems, and make them hostile environments to those who would seek to abuse them.
And in my new role as Commercial Secretary to the Treasury, my aim is to work to strengthen the ties between financial services and business in the UK and with key regions for the UK, such as the Gulf.
The UK is relying on its business sector to spearhead future economic growth and our June Budget  laid the foundations for a new economic model that supports business to do just that.  But it won't succeed without the support of our financial services.
And neither our financial services sector nor our business sector will succeed without growing international trade and investment - as Lady Symons said, trade growth is central to the Coalition Government's strategy.
It is for this reason that, as we look across the globe, the Gulf stands out as an extremely significant region to be working with.
The Gulf is the UK's 7th largest export market and has a growing consumer market.  And the Gulf states are critical to the inward investment that the UK vitally needs.
As Treasury Ministers, we recognise that it is by building strong relationships with our partners in the Gulf that we will reinforce our commitment to working together. To that end, and as part of the Government's wider Gulf initiative, we will be making regular visits to the Gulf starting this autumn.
But we are also aware that we cannot take our close economic relationship for granted. Both the UK and the Gulf economies have been through an unprecedented period of turbulence in recent years. And it is in such times that the strength of our ties is really tested.
We need to act now to ensure that we keep working together and increase the work we do together in the future. 
I am optimistic that there are many opportunities for doing so.  And this morning I would like to set out what I believe some of the key opportunities are.
We have seen many successful results in partnership between the UK and the Gulf just in the past year.
In May this year the Qatar Investment Authority bought Harrods for £1.5 billion.
The Abu Dhabi National Exhibitions Company expanded the ExCel conference centre in London - which is estimated to bring £1.6 billion of economic benefit to London in 2011 and will support tens of thousands of jobs.
Travel Lodge, which is owned by Dubai Holdings, now operates over 390 hotels in the UK and plans to grow its estate to approximately 1000 hotels by 2020.
And with Saudi Arabia's Dar al-Arkan Real Estate Company sukuk issue in February, the number of sukuk listed in London totals 26, with a combined value of £9.4 billion.
British insurance firms are the leading insurers in the Gulf, in a market that is forecast to grow at a rate of around 25% until 2013.
As a Government, we will continue to support British industry's efforts to deliver a step change in its promotion, through the new promotional body TheCityUK.
As well as directly providing financial services to the Gulf, it is in our interests for the UK to provide expertise to support financial services reform.
Events such as the Dubai World debt restructuring serve as a warning that it is vital to make progress in this area.
Despite, and because of, these short-term setbacks, the UK is committed to being a long-term partner to develop the financial infrastructure in the region.
For the UK, improving market access and introducing reforms that promote regional financial stability is in our interests, as it will enhance the ability of British business to service the needs of local markets in the Gulf.
And it will support UK financial stability, as UK financial institutions' exposure to the Gulf totals over $85 billion.
Bringing domestic regulation into line with international standards will also make it easier and cheaper for Gulf states both to access international financial markets and to develop their own debt capital markets.
The UK is well placed to support the Gulf in driving through these reforms.
There is opportunity for increasing technical level cooperation between regulatory authorities. A recent example of progress here is the memorandum of understanding on training and research between the International Centre for Financial Regulation and the Emirates Securities and Commodities Authority.
The UK financial authorities will be supporting the IMF's efforts to promote financial sector reform, including in Gulf states. And we are keen to engage with the Gulf on financial sector reform at a Ministerial level.
Successful financial sector reforms are necessary to underpin the economic growth in the Gulf and we want the UK to support these reforms.
It would be hard not to be impressed by the scale of the growth plans that Gulf states have put in place, including a series of extensive visions for expanding infrastructure.
For example, Saudi Arabia has $400 billion to spend on infrastructure by the end of 2013, with only 18% of this spent so far.
The UK can support the realisation of these visions, in three ways:
First, London based banks have the knowledge and experience to bring together investment consortia.
Second, London firms are well placed to bring deals together through financial services intermediation and legal services.
And third, we have the expertise to support the development of sovereign debt markets for Gulf states that will help to fund projects. Expertise that ranges from corporate governance, to regulation and transparency.
In addition, we are developing further the UK's expertise in infrastructure finance. Our new unit Infrastructure UK - chaired by Paul Skinner - is leading our work to refresh our approach in this area and will be publishing a National Infrastructure Plan in the autumn. This will set out proposals to enable greater, and more efficient investment in infrastructure by the UK public sector and from investors around the world.
As part of this, IUK is leading a project to reduce the cost of delivery of infrastructure projects. We want the UK to be at the cutting edge of infrastructure delivery, developing projects that are second to none.
The scope for increased economic partnership between the UK and the Gulf is broad. But there are also challenges.
I know many of you will have concerns about the UK's policy on non-domicile taxation, which we have committed to review. Our approach here will be to listen to the voice of international business in order to reach a satisfactory outcome. In particular, we want  to provide certainty for those who bring investment to the UK.
In terms of Islamic finance in the UK, great strides have already been made in recent years, and the City has seen significant growth in this area.
We are continuing the previous Government's approach of looking to ensure a level playing field for Shariah compliant products, compared to their conventional equivalents.
This means that financial institutions in the UK are able to provide flexible and affordable financing offerings in everything from the domestic mortgage market to international financing.
My message this morning has been that the UK and the Gulf need to look beyond the recent global crisis and work together for a more prosperous future.
I have outlined just some of the numerous opportunities for us to support each other's endeavours. And we must be constantly searching for new areas of mutual interest to develop.
I look forward to working together with many of you as we do so. It is only by our collective commitment to long-term partnership that we will ensure future success.
Thank you.
[Ends]
Published 19 July 2010