Speech
Speech by the Commercial Secretary to the Treasury, Lord Sassoon, at EDF Energy's Conference
Speech by The Commercial Secretary to the Treasury.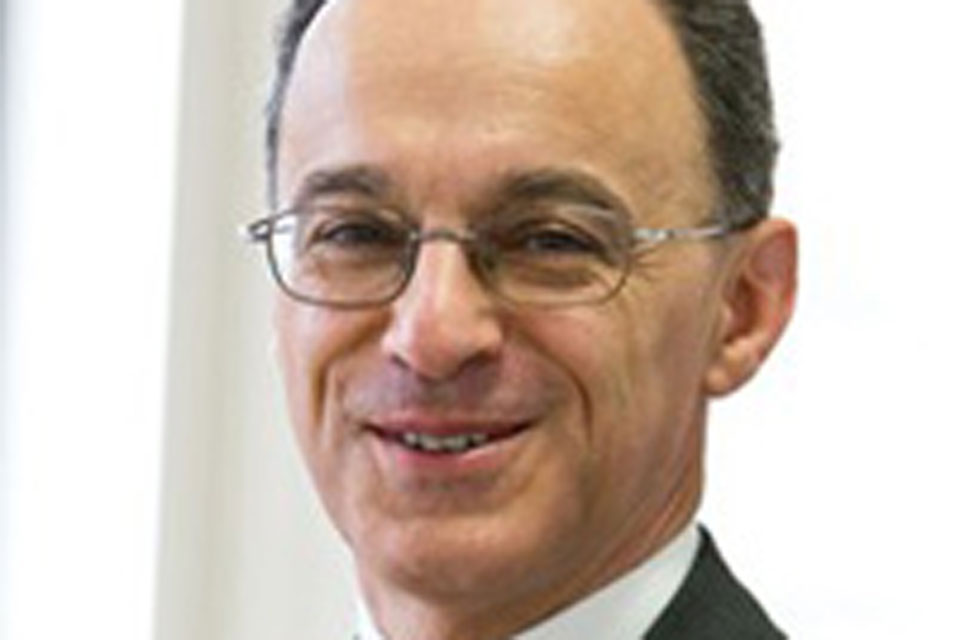 Good morning and thank you for inviting me to speak here today.
And I want to extend a personal thanks to Vincent de Rivaz and to EDF Energy. Vincent's speech is a reminder of just how much EDF Energy has done over the past year. And how clear the company's plans are.
But all of you here are critical to this Government's plans to promote a stable and sustainable economic recovery across the UK.
Of course, in the current economic climate, that's no easy task.
The ongoing crisis in the Eurozone continues to undermine confidence across the global economy, impacting on all economies including our own.
And in the last year, as you all know, we've also had to cope with an unexpected and sharp rise in global commodity prices, impacting on business and household energy bills across the country.
But more than that, as new evidence from the Office for Budget Responsibility revealed two weeks ago, the scars from the financial crisis of 2008 were much deeper than we, and they, had previously thought.
It means that our path to recovery will be more difficult than we had hoped.
Fiscal consolidation and stability
That said, however, we remain on course to meet our debt reduction and deficit targets. And it is because of those commitments that we remain sheltered from the turmoil of the European debt storm.
Let's not forget that when we came into Government, we inherited the country's largest ever peacetime deficit, borrowing one pound for every four we spent, and Standard & Poors had the UK's triple AAA rating on negative outlook.
Eighteen months later and we are the only major Western country which has seen its credit rating outlook improve.
We will not jeopardise the credibility that has brought us this stability. In the current economic environment it is even more important that we remain resolute, and we will.
It is the only way to protect our economy from the economic storm.
Growth plan
That stability is the vital pre-condition for recovery.
It's the essential platform for sustainable growth, driven by private sector investment, enterprise and export.
But there is more that we can, and are, doing to promote that recovery across the UK…
Creating the most competitive tax system in the G20, including cutting corporation tax to 23% by 2014, the lowest in the G7.
Making the UK the best place in Europe to start, finance and grow a business by scrapping burdensome regulation, and ensuring our businesses have the access to finance they need, including up to £21 billion through new credit easing measures.
And ensuring that the UK remains at the table to drive forward the European single market.
And investing in our long term infrastructure, including, of course, our energy infrastructure.
Everyone here knows that investment in infrastructure is vital to maintaining growth and productivity across the entire economy, not just now, but for the future.
Infrastructure challenge
And in the UK we face a substantial challenge to renew and reinvigorate our ageing infrastructure.
Decades of underinvestment in our infrastructure has seen us slip behind our competitors… Spain, France and Germany…for the quality of our infrastructure.
Our rail network costs more to operate than anywhere elsewhere in Europe, and yet our trains still run late.
Our roads are amongst the most congested in Europe and the additional direct cost to business could be as much as £12 billion per year by 2025.
And we face the challenge of replacing a fifth of our electricity generation over the next decade, in large part because, on current plans, all but one of our current nuclear power stations will have shut by 2023.
Infrastructure investment
We have not shirked our responsibility to rise to those challenges.
This Government is committed to bringing Britain's infrastructure into the 21st Century, which is why in last year's Spending Review we protected capital spending and promised to prioritise investment in infrastructure projects that would support growth.
Our Autumn Statement and the update to our National Infrastructure Plan last month, built on that commitment.
In particular we announced a total of £30 billion in new public and private investment to boost UK infrastructure over the next decade.
£5 billion through new spending capitalising on savings made elsewhere over the next three years. And we also committed a further £5 billion to future projects so that we can kick start planning now.
But Government spending alone is not enough. Sustainable, long term investment means securing greater private sector investment than has been the case in the past.
In that ambition, we have signed an agreement with the UK's leading pension funds to unlock up to £20 billion of new private sector investment in our infrastructure.
And we are also working with the Insurance Industry to unlock billions more in private sector investment.
But those new commitments are only the first step towards realising our greater ambition for £250 billion of infrastructure investment over the coming decades.
The updated National Infrastructure Plan has set out a pipeline of over 500 projects to renew UK infrastructure across the board.
Plans that provide investors and constructors the confidence, certainty and stability they need to begin planning for new infrastructure projects.
And plans that provide huge opportunities to invest in our energy infrastructure.
Energy infrastructure
This Government is committed to supporting the transition to a safe, secure, low-carbon, affordable energy system in the UK.
The reliable provision of energy is critical to the country's prosperity and we are committed to securing the large levels of private investment that we need to develop a new low carbon infrastructure.
That means investment in new technologies to renovate our buildings, investment to electrify much of our heating, industry and transport systems, and cleaner power generation.
EDF Hinkley
Nuclear power of course has a vital role to play in that vision.  We welcome EDF Energy and Centrica's continued appetite for investment in the UK through the new nuclear build programme and application for Hinkley Point C.  
Continued investment that is further demonstrated by the announcement today of £15 million to establish a world class national training centre with Bridgwater College in Somerset. 
Investment to secure our long term energy future and train a highly skilled and competitive work force. I very much welcome and applaud that commitment.
However, we are very aware that this investment only carries on for as long as EDF Energy has confidence in the Government's energy policies. 
So we remain committed to working with all of you to ensure that we create the right conditions to secure the UK's nuclear future. 
We have already made significant progress in 2011, as my colleague Charles Hendry will set out in more detail a little later, but there is much still to be done to complete our energy market reforms. We will, of course, see that through.
Ensuring an enabling environment
We are committed to bringing forward legislation to create a new Office for Nuclear Regulation to provide greater clarity on regulation and lead on the new Generic Design Assessment.
We are transforming our electricity markets through our electricity market reforms, taking on board the concerns you have raised to ensure we provide as much visibility as possible on issues related to contracts for difference. To reach a resolution next year.
And we are fundamentally reforming our cumbersome and costly planning system, ensuring that we embed a presumption in favour of sustainable development. 
The National Infrastructure Plan provided further information on those reforms.
It included ensuring that statutory consultees have a remit to promote sustainable development, so that they swiftly approve planning consents when it is appropriate.
And we will strengthen the ability of developers to claim costs if a statutory consultee objects unreasonably to a development.
These aren't reforms designed to pave over Britain as some would suggest. These are reforms to ensure a proportional and fair system that protects our heritage whilst promoting sustainable growth.
And for our biggest and most important infrastructure projects, we will ensure that we will do all that we can to resolve disputes, overcome bureaucracy, and deliver on time.
That's why we have announced a new cabinet committee on infrastructure to ensure that across Government we work as one to keep up the pressure on 40 of our most important infrastructure programmes and projects. And new build is one of those programmes.
 
Since the summer we have already unblocked eight infrastructure projects that were held up simply because of outstanding decisions sitting in Whitehall departments… £4 billion of investment in seven power stations and one road upgrade now have the green light to go ahead.
And I myself have been working as relationship manager for the UK's energy companies, to ensure that across Government we are taking a joined up and consistent approach to tackle the cross-cutting issues that many of you face.
Working with DECC, I am committed to ensuring that this Government continues to strengthen its relationship with key investors, exporters and value creators such as yourselves.
Conclusion
In the current economic environment we cannot afford to do anything less.
In times like these, we have to do everything we can to attract new and increased private sector investment as a basis for a sustainable economic recovery.
That means safeguarding economic stability, restoring our competitiveness, and putting in place long term infrastructure plans to give confidence and certainty to invest In the UK.
We have come a long way in that respect, for the energy and nuclear sectors in particular.
But it's success that has come through constructive engagement and co-operation with many of you here today.
It is vital that we continue to work together if we are to see through ambitious plans for planning, electricity and infrastructure reform, to lay the foundations for a prosperous and sustainable economic future.
I look forward to working with you towards that ambition in the years to come.
Thank you.
[Ends]
Published 13 December 2011