Speech
Speech by the Chief Secretary to the Treasury, Rt Hon Danny Alexander MP, at the British American Business 10th Annual Conference
Speech by the Chief Secretary to the Treasury.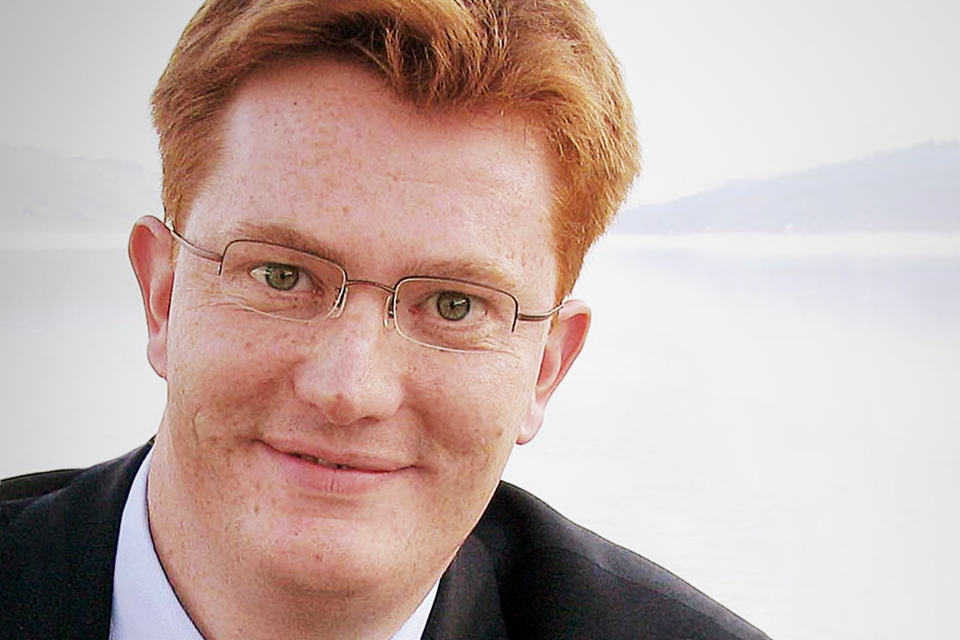 Ladies and Gentlemen, welcome to Lancaster House. I am delighted to host this reception in honour of the 10th anniversary of the British American Business Council.
We are here tonight to celebrate the ties between Britain and the US, ties that go back generations to the very birth of America itself.
It was British investment of people, capital and ideas that allowed the first North American colonies to emerge.
From their outset they shared with Britain a commitment to trade and free enterprise, underpinned by the rule of law; a commitment that distinguished them from other New World colonies.
A commitment that propelled London to become the world's trading capital, and which laid the roots for the great American cities…Boston, Philadelphia, New York, Charlestown…all vital ports for the Atlantic trade.
A trading relationship that remains just as important today in the face of the most severe financial and economic crisis in almost a century.  
Because this is a time of real international uncertainty and instability…and the UK is not immune to what is going on its biggest export markets.
That instability acts as a powerful drag on what was already a difficult recovery…recovery from the deepest debt fuelled recession in living memory.
Here in the UK, we came to Government inheriting the largest peace time deficit the country had ever seen. Tackling that deficit was a vital precondition to achieving sustainable growth.
Large and growing deficits merely lead to higher inflation, higher taxes, and higher interest rates.
Instead, because we have taken the difficult decisions on spending, to balance the books over the course of the parliament, UK gilt yields have fallen over the last year.
And by getting ahead of the curve, by announcing consolidation on our own terms, we have avoided the uncertainty and instability that has prevailed in other countries.
But our recovery will remain choppy, and by historical standards, subdued. Weak global confidence and nervous financial markets mean that we cannot be complacent.
We are redoubling our efforts to promote a recovery based on private sector enterprise, innovation and of course, export. It is vital that we capitalise on and grow the trading relationships with our key international partners.
Britain and the US continue to gain tremendous strength from one another, and it's in both our interests to build on those foundations.
The facts speak for themselves. Britain and America are the largest investors in each other's economies; enjoying the largest Foreign Direct Investment relationship in the world. We are each other's top partners in science, research and higher education.
UK companies provide employment for around one million people in the US, as do American companies in Britain. And the US is our second largest export market after the EU; with one pound in every six created from exports coming from our trade with the US.
But our relationship holds even greater potential and we want to do more.
That is why wehave recently enhanced our UK Trade and Investment resources in the US; adding a presence in Atlanta and strengthening the team in Houston; bolstering what is already the UK's largest UKTI presence in the world.
And in the forthcoming year we will be showcasing to America and to the whole world what Britain has to offer. We aim to seize the opportunity of hosting the 2012 Olympics to show the world what we're made of. 
The Government's 'GREAT Campaign' will be key to this; demonstrating to the world that the UK isone of the best places in the world to live, work, visit, invest and do business.
We thank the British American Business Council for the support you have already given to the campaign; working with organisations such as yours will be essential to getting our message across.
You are the 'must-join' organisation for any company with a serious interest in transatlantic business.
Your achievements over the last 10 years are impressive: a membership that grows year on year, the recent establishment of a women's network and more than 100 events every year which bring together business leaders from both countries.
We look forward to working more with you; helping to improve our reach into US cities and helping us to better understand the views and concerns of US and UK business, just as we have valued your input on migration policy and the Bribery Act over the last year.
The work you do is important because the relationship between our two countries helps our companies grow the strength to compete globally.
Our relationship is so productive because we enjoy an unparalleled depth of trust and co-operation.
A relationship underpinned by a common belief in liberal, responsible capitalism throughout the world. And there a number of areas in which we need to work together to confront problems which affect our own prosperity and the health of the global economy.
For example building an international consensus on the acceptable rules and norms in cyberspace is important. The London Cyber Conference in one week time will be a critical opportunity to promote a safe and secure cyberspace that is open to all and we look forward to working with our American colleagues on this.
The prosperity of our countries also hinges on our access to secure energy supplies. We have all seen and felt the impact of volatile oil prices. Real and lasting growth in the global economy will only be achieved if it is done sustainably. Together we can promote greater resource efficiency and cleaner solutions.
It is in our interests. A transition to a low carbon economy can create employment and opportunities for businesses. 
Figures show that the UK's low-carbon and environmental goods and services market is already the sixth-largest in the world, worth £116 billion last year and employing over 900,000 people. The US market in low-carbon and environmental goods and services is even more significant valued at £629 billion.
And we need to redouble our commitment to the cause of free and fair trade.
I recognise that at times of economic distress, sustaining the case for free trade can be difficult. However from Bretton Woods to the present day, Britain and America make this argument most effectively when working together.
We need to keep stating the economic case over and again; demonstrating to countries around the world how free trade drives innovation and investment, how it gives rise to the industries of the future and how it keeps economies dynamic and adaptive.
There are many ways to do this; removing tariff barriers is one, but so too is tackling regulatory blockages. There is much we can do to work together to jointly design the regulatory structures of the future, for emerging industries, so that from the outset we are building a deeper transatlantic market. 
It is good that this is the focus of the EU-US Transatlantic Economic Council. In the EU, Britain is the leading advocate of Free Trade and will remain so under this Government.
The endeavours I have spoken of are about our capacity to provide leadership and vision for a better future. Those two qualities have exemplified Anglo-American policies for two centuries and are found in many British and American businesspeople, entrepreneurs, academics, artists and writers; those at the heart of our relationship.
In the end, the commitment to free trade is at the heart of what made the States United and Britain Great.  That's what we should be fighting for. In foreign policy, security, defence and commerce the United States is and will remain our indispensable ally and partner.
Thank you.
Published 24 October 2011