Speech
Sir Eric Pickles speech on tackling corruption
Sir Eric Pickles spoke about tackling corruption to help build a better Britain at the Anti-Bribery and Corruption Forum.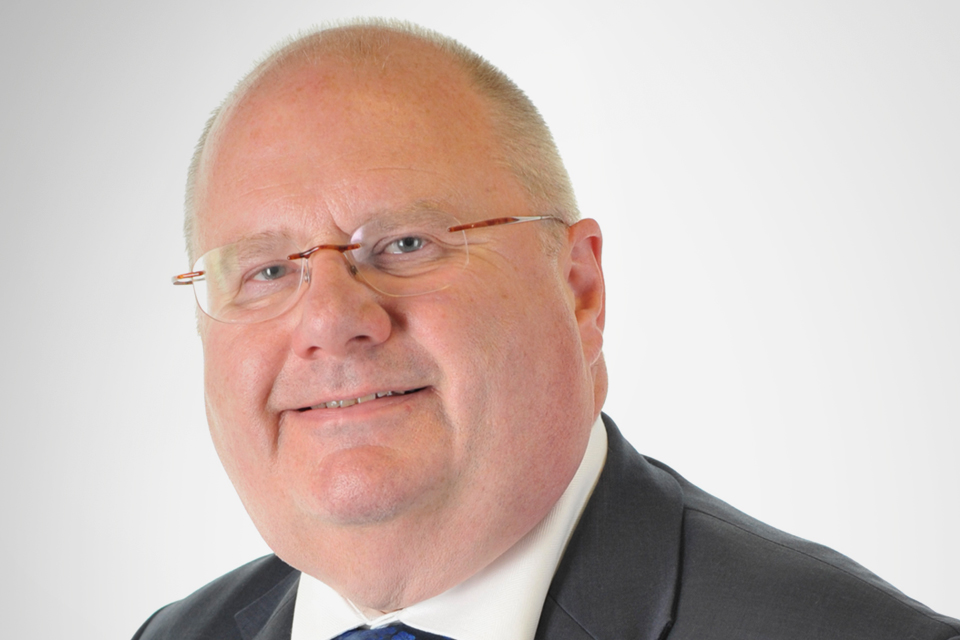 I am honoured to have been reappointed by our Prime Minister, Theresa May, as the government's Anti-Corruption Champion. I want to say a few words tonight about my priorities, some of the highlights over coming months, and the importance of public and private partnerships in this field.
Now, as you may have noticed, the Prime Minister is particularly focused on tackling economic crime. Not just because she comes from serving the longest period as Home Secretary since Henry Matthews in 1892, where she has been pushing for more effective action against money laundering, organised crime and corruption. But because she has deeply held convictions about the importance of fairness in our society and our economy, paying our taxes, playing by the rules and being a good citizen.
As the Prime Minister said at our party conference, "today, too many people in positions of power behave as though they have more in common with international elites than with the people down the road, the people they employ, the people they pass in the street."
And she made her targets pretty clear, "If you're a tax-dodger, we're coming after you. If you're an accountant, a financial adviser or a middleman who helps people to avoid what they owe to society, we're coming after you too. An economy that works for everyone is one where everyone plays by the same rules."
So, while there may have been considerable political upheaval since the London Anti Corruption Summit in May, make no mistake. This government is absolutely committed to tacking corruption, money laundering and economic crime, working in partnership with the City and British businesses to identify risks, raise standards, and promote a level playing field globally.
As we seek to make a success of Brexit; forge a bold, new positive role for ourselves in the world, tackling corruption and money laundering at home and abroad will be a top priority.
Corruption undermines trust and confidence in governments and in business. Around the world, huge sums of money that should be spent on vital public services - roads, schools and hospitals - end up in secret bank accounts, or spent on super-mansions and yachts instead. Such private gain, hollowed out of the public good, is an affront to social justice.
And on our own doorstep, the recent corruption in the London Borough of Tower Hamlets resulted not just in rigged elections, but meant that funds for deprived communities were diverted towards partisan payments.
At the recent G20 Summit in China, world leaders agreed that reducing corruption was vital not only for economic growth, but also to build trust in institutions, business and politics.
The Prime Minister confirmed that the UK will continue to lead on this important issue, and build on the far-reaching measures announced at the London Anti-Corruption Summit.
So as Anti Corruption Champion I will continue to push for robust action in key sectors, greater transparency, resilience in our institutions, the effective enforcement of existing laws and agreed measures, and new and bold plans to deal with money launderers and the corrupt.
At the London Summit, over 600 specific commitments were made by more than 40 countries. I'm encouraged by the real progress that has been made to implement these.
In the UK, the public register of 'People with Significant Control' was launched in June, the first for a G20 country.
Once complete, this will allow anyone to find out who really owns or controls a British company, preventing tax evaders, fraudsters and terrorist financiers from hiding behind anonymous 'shell companies'.
At the summit we announced that we would create a new register for overseas companies, once in place overseas companies will not be able to buy property in the UK, or deliver government contracts, without submitting the necessary beneficial ownership information.
This will ensure that these overseas companies are subject to the same level of scrutiny about their ownership as UK companies, and make it harder to hide behind complex company structures whilst profiting in the UK.
So I'm pleased that the government will be publishing a call for evidence later in the Autumn, we welcome your thoughts on these proposals.
And the National Crime Agency is gearing up to host the new International Anti-Corruption Coordination Centre, with help from our US, Swiss and other friends. Next year it will be ready to tackle big multi-jurisdictional corruption cases, helping to find stolen assets and bring the perpetrators to justice.
Today the government has introduced the Criminal Finances Bill, which, building on last year's National Risk Assessment on Money Laundering and Terrorist Financing, will beef up our ability to respond.
The bill has 4 key themes:
enhancing the UK law enforcement response
strengthening the relationship between public and private sectors
improving our capability to recover the proceeds of crime, including from international corruption
combating terrorist financing
It will introduce a new criminal offence for corporations who fail to stop their staff facilitating tax evasion, following the 'failure to prevent' model in the Bribery Act.
And it will improve the ability of law enforcement agencies and courts to recover criminal assets more effectively.
Measures will include Unexplained Wealth Orders, disclosure orders and seizure and forfeiture powers.
Stronger partnership between the public and private sectors will be essential in delivering a step change in our response to economic crime.
The Joint Money Laundering Intelligence Taskforce here in the city is a great example of effective innovation, trust and collaboration between banks and law enforcement is generating real results.
And we're working with other countries, especially the UAE, US, Singapore, Hong Kong, Australia and Switzerland, to establish and strengthen public-private partnerships, and share information between such partnerships to ensure the most effective response to money laundering.
Furthermore, the government is supporting international efforts to identify and overcome barriers to information sharing. In the coming months, we will be working closely with the Institute for International Finance and private sector partners to provide recommendations to the FATF Plenary in February.
This is not quick or easy, there are national issues and legislations to consider, but we believe that deeper engagement and cooperation will deliver the inroads into money laundering and corruption that we all want to see.
Another important measure in the bill is the creation of a legal gateway to enable firms in the regulated sector to share information directly with one another, with immunity from civil liability.
This will help firms better understand the money laundering risks they face, and take the necessary steps to protect themselves. And it should lead to more comprehensive Suspicious Activity Reports, giving law enforcement agencies more actionable intelligence and a richer picture of the threat.
Finally, as we prepare to leave the European Union, the anti-corruption agenda will be more important than ever.
The UK is rated by Transparency International as one of the 10 least corrupt countries in the world. Our institutions and businesses have a good reputation for integrity and openness.
This standing is part of what makes our nation and the city so attractive to foreign investors, and supports the competitiveness of our outward-looking and law-abiding British businesses.
As we trade more with certain overseas markets, companies will need to manage corruption risks. Our clear and robust legal framework will provide the best defence.
Leaders of multinationals tell us how important the UK Bribery Act is in protecting them from demands for bribes.
This government stands four-square behind British firms in raising standards internationally and creating a level playing field.
Ladies and gentlemen, we now have an opportunity to build a better Britain as we forge a new role for ourselves.
But this involves getting tough on irresponsible behaviour, and taking on the criminals, at home and abroad, that put the interests of the few above the concerns of the many.
The Prime Minister and I are determined to bring these individuals to justice.
The UK will lead the fight against corruption, money laundering and economic crime.
And we will only succeed if we work in partnership with you, practitioners, civil society and the many principled British businesses here this evening.
Thank you, and keep up the good work.
Published 14 October 2016