Shaping the future of CCTV event
This speech explains the role of the commissioner and how organisations can meet the required standards and use the self assessment tool to measure this.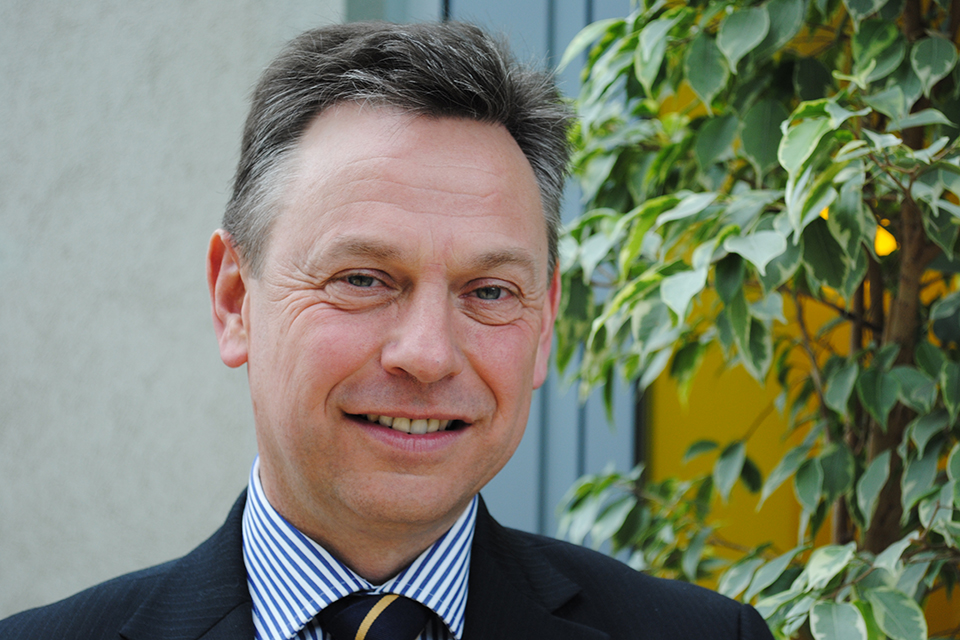 Introduction
Good morning. I'd like to thank Global MSC Security for inviting me to speak at this event. I was quite taken by the name of the event – shaping the future of CCTV. Of course, my remit goes beyond just CCTV encompassing all types of camera but I really believe that with the creation of my role and the publication of the Surveillance Camera Code of Practice we are at a point to really influence how surveillance cameras are implemented, managed and perceived. So, they're used in a way that protects communities rather than spies on them and people understand the reason cameras are used.
You may have heard the term 'surveillance by consent'. This is akin to policing by consent to mean the public consent to being observed where there is a pressing need and it is in their best interests. But this consent is fragile and there needs to be consultation about how, where and why cameras are deployed. My role is about maintaining the consent.
And I thought it might be useful if I give you a little background about my role as Surveillance Camera Commissioner – sincere apologies to those of you who have heard me speak before and are au fait with what I do but this sets some useful context:
it was created under the Protection of Freedoms Act 2012
I was appointed by the Home Secretary but am independent from government
the role covers England and Wales
I'm entrusted to ensure that surveillance camera systems are used to support and protect communities – not spy on them
the surveillance camera code of practice contains 12 guiding principles which if followed will mean cameras are only ever used proportionately, transparently and effectively
My role is 3-fold, to:
encourage compliance with the code
review the operation of the code
advise on any amendments to how the code should develop - annual parliament report which is due to be published in a week or two
Raising standards
Since I was appointed in March I have spoken at A LOT of events! One question that gets leveled at me quite regularly is "why do we need a Surveillance Camera Commissioner? Doesn't the Information Commissioner do what you do?" This is a completely fair question and it's a question that I have asked myself. Yes, there is some overlap in what I am responsible for and what the Information Commissioner is. We have a memorandum of understanding in place to manage those overlaps and our teams work very closely together.
However, there are also some clear distinctions. For example principle 8 in the code sets out the responsibilities I have around raising standards across the surveillance camera industry – this is something that is outside the remit of the Information Commissioner and something I am fully committed to.
To help me look at how standards can be raised a standards group was set up by my predecessor and is chaired by Alex Carmichael from the British Security Industry Association (BSIA) who I'm sure many of you will know. This group is populated by people from across the industry, the public sector and private sector as well as certification bodies.
The group supports me by providing advice on all matters related to the preparation, implementation and monitoring of surveillance camera standards within the remit of the surveillance camera systems code of practice.
In order to raise standards we're looking at how we make them accessible, affordable and easier to navigate. I have unashamedly 'borrowed' this slide from Alex which illustrates very effectively how horribly complex the standards framework is. How would anyone new to this industry find their way through all these numbers and letters, what do they mean? Even after 7 months in post I must admit that some of these are still a mystery to me!
So, we want to simplify this standards framework, to demystify it. We want people who use these standards day in and day out to tell us how this can be done. We want to speak to installers, operators and monitoring companies.
In partnership with the BSIA we're running a series of workshops looking at how we can make standards more accessible. In fact we ran the second of these here in Bristol yesterday – perhaps some of you were there? Actually I know some of you were as I recognize some faces in the audience! Last week we were in London and next week it's Manchester. Both the workshops I've been to have been extremely lively with lots of debate and challenge. This is exactly what I want and what is clear from the people I've spoken to is the desire for standards to be met and raised but also the need to simplify the landscape.
The question for me is how do we achieve that? I take on board that not everyone operating surveillance cameras is concerned about meeting standards. But I'm also of the view the easier we make it the more these people will consider reaching a certain standard.
Encouraging Compliance
I mentioned earlier that a key element of my role is to encourage compliance with the surveillance camera code of practice. I've met lots of organisations that are compliant or if they are not they are very close. Typically these have been those operating in the public sector – local authorities and law enforcement, relevant authorities under the Protection of Freedoms Act.
That's not to say that those in the private sector are not paying attention to the code because I've met numerous organisations who are! I'm committed to helping people understand how they can comply with the principles in the code – where they are meeting them and where more work needs to be done.
Self Assessment Tool
To help organisations see where they are in relation to compliance today I am launching an easy to use self assessment tool. It's an interactive PDF document that can be downloaded from my site on GOV.UK saved and completed.
This is the first iteration of the tool and aimed primarily at those using CCTV rather than other types of camera such as ANPR or Body Worn Video. Although we will look at developing a tool for those camera systems in due course.
The tool has been developed in partnership with certification bodies – the SSAIB and National Security Inspectorate – and tested thoroughly with CCTV managers and operators. I'd like to thank all of those who've been involved in this.
Back to the tool
As I just said it will enable organiastions to show how closely they comply with the principles in the code as well has help them identify where they may need to make adjustments. It will help them draw up an action plan to set out what they may need to do where they are falling short. I would not expect this to be War and Peace! There is a limit to how much text can be typed into the document.
The tool could be a great way to have internal discussions about meeting the principles. But more than that I want organisations to publish their self assessment once completed - publish it on your websites. This will show communities and the public that you are serious about being transparent and open. That you are serious about their privacy. That you are serious about using CCTV responsibly. The tool has been developed for you. You don't have to send us completed assessments back – my small team wouldn't be able to cope! But we do welcome feedback on the tool. How was it to complete? Did you understand the questions? Can we make it easier for you?
Certification
So, the self assessment tool will help you understand if you are compliant with the code and the 12 principles. I know that some organisations will want to go beyond self assessment and that parts of the CCTV community are calling for formal certification. This is something that I am definitely attracted to, something that will be useful for organisations to demonstrate that they comply with the code.
I've begun working with certification bodies to scope out a process for formal certification. This has only started in the last few weeks so what I'm telling you is hot off the press! It will take some time to fully understand what is required but I expect to be able to have certification up and running by next summer.
One key element to be decided is what we certify against. Our early thoughts are that BS7598 – I'm sure you all know this is the British Standard for the management and operation of CCTV. Some of you will also know that this standard is currently being redrafted to reflect the code of practice. This makes it a sensible option. Or we may want to certify against a set of certification questions or both so we have different levels of certification. It's early days and these are all things to be decided.
Conclusion
We are on a journey towards encouraging and gaining compliance with the code. My mission is to focus on the relevant authorities - ensuring I keep abreast of new technologies and developments.
I intend also to focus like a laser on those organisations that walk 'in the shoes' of Local Authorities (residential social landlords/some leisure and housing organisations) that operate outside of Local Authority governance but receive monies from that funding scheme.
Finally, I will encourage and advise businesses, financial sector, retailers of the business benefits of adhering to the code.
I will utilise technology – webinars and social media – to support these endeavours. As I have said I am committed to this and determined to raise standards.
Today marks the real first step in that journey – the launch of the self assessment tool. Please complete it, publish it and share it – it is easy to use! It will show the communities you protect that you value their privacy, that you are protecting them rather than spying on them.
Published 21 November 2014