Speech
Secretary of State's Waste Review speech
This Coalition Government is on a mission to transform our economy.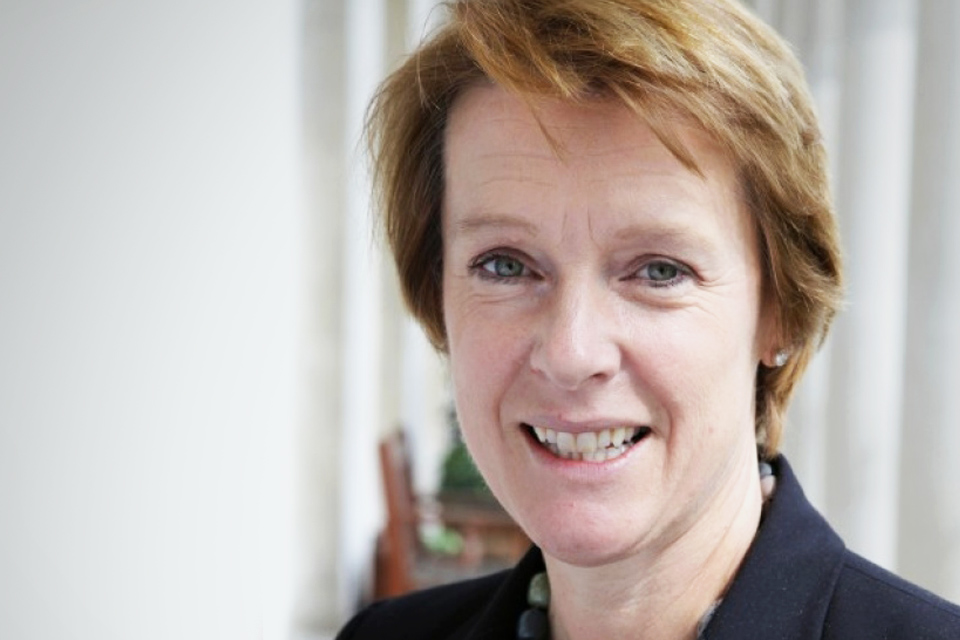 Green Economy introduction
This Coalition Government is on a mission to transform our economy. From one of waste and inefficiency to a greener, more sustainable model. A model that supports strong business investment. A model that creates the right conditions for innovation and entrepreneurs to flourish. Where cleaner technologies are developed. Resources are used more efficiently. And where the pattern of our daily lives is an active part of improving our environment, and safeguarding it for future generations.
Waste and the green economy
How we handle our waste is an important element in all of this. We need to move away from thinking of waste as simply waste - 'unavoidable' and 'somebody else's problem'. We need to start recognising waste as a resource, one that can offer real economic value. A view many in the waste industry have been articulating for a while now. And something that was brought home to me a few weeks ago at Veolia's landfill site in Rainham. Where I saw high quality compost generated from garden waste. The quality that people will happily pay for at garden centres this weekend. Easily generated from something we would throw away.
The waste review
Being smarter about what we do with waste, and how we can reduce it in the first place, is the theme that runs through today's Waste Review. In essence it talks about a new approach to waste. One where we change the way we think about consumption, and the waste we produce. One where everyone has a role to play: business, consumers, local and central government.
Growth Opportunities in Waste Industry
For those of you in the waste and resource sector - I hope this review gives you the confidence to be ambitious. To invest for the long term. We want to help you grow the market for waste materials.There will be significant growth opportunities for collection, recycling, reprocessing and recovery of waste. Projected growth in the waste sector is estimated to be three to four per cent a year. And this review puts energy from waste in its rightful place keeping waste out landfill and contributing to renewable energy. A theme underlined by today's publication of our Anaerobic Digestion Strategy. A strategy detailing a shared commitment from Government and industry that will help this industry grow.
Government creating right climate
But to maintain this growth we require regulations that are proportionate and fit for purpose. Heavy handed - ill thought out rules stifle innovation and competition. We want to make sure that doesn't happen. We want to remove barriers to growth. We want to establish the right infrastructure. We want to create new value and new jobs. Enabling businesses to exploit the opportunities created as technological advances break new ground. Creating the right climate to make long-term changes.Take landfill. We have already said that landfill tax will continue to rise. But we want to be clearer about the need to push waste away from landfill. Why should things like wood, metal, textiles be buried in the ground? Is that really the best we can do in the 21st Century? No, that's why we're going to start by consulting on a ban or restrictions on sending wood waste to landfill. And we'll also start work on a comprehensive evaluation of doing the same for other materials, such as textiles, metals and all biodegradable waste.All of this is about creating the right environment for the resource management industry to thrive.
Waste Review - Society and business
Business and society also have a proactive role to play here. Rather than simply leaving it to others to handle their waste. The best approach is not to produce it at all.  And if we can't prevent it, we should recycle. We need to make it easier for everyone to do the right thing. That means helping people make the right consumer choices. Making recycling easy, through the right collection mechanisms and product design. It's all part of an environmental contract, if you like, where Government, local authorities, industry and individuals all play their part in creating a more sustainable way of living. In line with that, Voluntary Responsibility Deals are a powerful tool for changing behaviour. They encourage competition and stimulate innovation. Building on existing deals - like Courtauld - we are working on new voluntary deals in different sectors such as hospitality to further drive waste prevention and recycling. Some of the best initiatives come from businesses and their employees - take the reusable sofa bag used by Argos and Homebase for delivering furniture. Or my own experience when I visited a B&Q distribution centre and saw the reusable packing they use to transport worktops - an idea suggested by employees themselves.
SME collections
All businesses should have access to easy recycling. It will also keep their costs down. As research I published earlier this year showed that making better use of resources could save British business around £23 billion a year. That's why we've been working with the Environmental Services Association on a deal to get SMEs to take up recycling. It goes back to making it easy for people to do the right thing.
Local Authorities & the waste review
Local Authorities and households have played their part in getting recycling rates up. A fourfold increase in household recycling rates over the last decade is a real achievement. We were a back-marker in Europe. We're now much closer to the front of the pack. There's still more to do. A step change is required from the current throwaway society towards a zero waste economy. This means local authorities working with householders, not against them. Current enforcement powers are disproportionate to offences being committed. It's important to adopt a more balanced approach - which respects civil liberties - and concentrate enforcement on individuals and businesses that are persistent, deliberate offenders. We need to target the fly-tipper or the illegal landfill operator. Not the law-abiding householder who happens to put a plastic carton in the wrong bin. We should clamp down on defiantly anti-social neighbours who chuck their bin bags on the street. Not the hard pressed parent who puts a bin out on the wrong day. For that reason we are introducing a new 'amenity test' to deal with genuine nuisance neighbours. And for that perennial bug bear of "littering from vehicles" I will be calling together a summit of key players to see what more we can all to clear up our roads. We'll be monitoring closely the efforts in London to apply civil penalties to motorists who litter. We want to help local authorities refocus their waste collection efforts to meet their communities' needs. so we're looking to reduce the administrative burden on local authorities. Reducing the amount of information required of them. We're also looking to alleviate the legislative burden and propose to end the Landfill Allowance Trading Scheme in 2013.
Household Waste Collections
When it comes to waste collections, we understand these are a totemic service for many householders. And they deserve regular and reliable collections of their waste. With the Local Government Group we have developed a new Recycling and Waste Services Commitment for councils to sign up to. This Commitment sets down the principles councils will meet in designing and delivering their collection services. They can be judged against it by their residents.We will continue to help local communities develop the right local solutions for collecting and dealing with household waste. This includes meeting the reasonable expectation householders have for weekly collections of their smelly waste. There is no one size fits all for the design and delivery of household waste collections. But this government has actively dismantled so many of the measures which pushed councils into cutting weekly collections. And in its place we will be working alongside those councils who wish to reinstate weekly collections, advising on how recycling rates can remain high, and scrapping measures which encourage councils to cut the scope of collections.
Ending
But it's not just government and councils who have to step up to the plate. We all have a role to play. As a society, we still throw away a massive amount of material. Each one of us throws away an average of 450 kg of waste every year - about the weight of an Aberdeen Angus cow! With aluminium cans selling at £900 a metric tonne and even old newspapers at £120 a metric tonne, should we really be throwing away so much valuable material when much of it ends up in landfill. Astonishing given that times are hard. And the household purse is under so much pressure. It's hardly a sustainable use of our natural resources. Nor does it help our efforts to combat climate change. For many of us when it comes to rubbish it's 'out of sight' equals 'out of mind'. This waste review aims to change that perception. We want everyone to start thinking of waste as a resource. Then we will really be on our way to a zero waste economy. Not only will this benefit our environment - but our society too.
Thank you.
Published 15 June 2011