Speech
Secretary of State's speech at WRAP's Annual Conference
Being resourceful is all about using what you have wisely and creatively. It's a quality very much in evidence in the modern waste sector.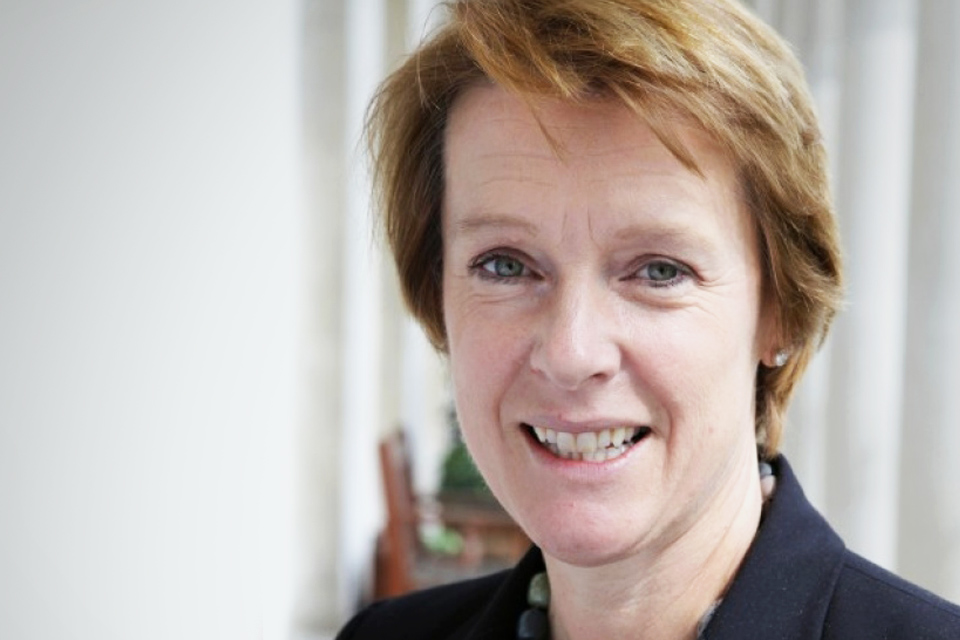 Being resourceful is all about using what you have wisely and creatively. It's a quality very much in evidence in the modern waste sector. A sector that's played a key role in helping promote the low carbon economy that's pro-environment and pro-prosperity.
When I was standing in the shadow of the new Olympic Park in East London I saw for myself the excellent processes and practices they're using to deal with the nation's waste. From huge windrows of green waste that are composted to produce a valuable fertiliser. Through the mechanical separation of tonnes of glass, plastics and cardboard. On to the soil cleaning operation filtering the contaminated earth excavated from the Olympic site itself. It was really wonderful to see such innovation in practice. But the industry still faces a number of challenges - not of its own making.
My visit to East London highlighted the thankless, labour intensive task of removing wrappers from bottles by hand. Clearly a case of a business not thinking through the whole life cycle of its products. I also discovered the challenges waste companies face in recycling other everyday items, like mattresses, for example.
The answer may lie further up the waste hierarchy and the take-back scheme being developed by IKEA in partnership with the Furniture Recycling Network. Here when IKEA customers buy new furniture they can pay to have their old furniture collected and sent to a Furniture Recycling Network shop for checking and repair before being resold or donated to needy households. Examples like this highlight the progress that has been made.
It reflects much of the ambition contained within our recent Waste Review. An ambition that's wanting everyone to stop thinking of waste as an unavoidable by-product of modern life. But to start thinking of it as a resource. One that can offer real economic value. One that can help us save money and energy. That allows us to reuse perfectly good everday items like textiles, furniture and electronic goods. And one that creates technologies that can divert waste away from landfill and turn it into electricity and heat for our homes and our workplaces.
It's great to hear WRAP announce a million tonne drop in the generation of household food waste since 2006. This shows us that the Courtauld Commitment, the Love Food Hate Waste campaign and the tireless efforts of WRAP and the food industry are paying dividends. It also shows that householders themselves are taking steps to waste less. The reality is that in hard times it's in everyone's interest to save money. I very much hope our recent guidance on date labelling and our wider work with the industry will continue to help consumers waste less food. But we can't afford to let up just yet. There are areas where there's room for more improvement.
At the end of November, Lord Taylor will be hosting a forum on re-use that will look to identify ways of developing an infrastructure that will create a robust re-use economy right across the country.
Last month Lord Taylor also launched the Local Authority Business Recycling Commitment. This initiative's been designed to help smaller businesses access a decent and cost effective recycling service. Whilst at the same time helping them demonstrate their commitment to their local community. Again highlighting our determination to do everything we can to make it easy for people to recycle. However there is much more to good resource management than recycling.
If handled correctly good resource management will help rebalance the economy and put it on a more sustainable footing. This was brought into sharp focus earlier this year when I published some research into resource efficiency. Our research found British business could save around twenty three billion pounds a year by improving the way they use energy, materials and water. A saving that could contribute to a company's bottom line - increasing its profitability and freeing up resources to invest in growth. Again, it was really excellent to see WRAP's contribution to this. Their review highlighted over one billion pounds worth of savings for business, local authorities and consumers alike.
I saw this in practice earlier this year at a B&Q distribution centre near Derby I saw for myself what can be achieved. Switching to reusable packaging to deliver kitchen parts, putting them in reusable woven material and bringing back the reusable packaging afterwards. B&Q has cut its costs by eighty thousand pounds a year. This is just one example. They also cut their packaging waste by over four hundred metric tonnes. A quick win and an excellent efficiency saving.
Out there at the leading edge there are more exciting possibilities. Astute, forward thinking and innovative businesses are questioning their resource dependent business models. They're looking at whether they can make just as much money using fewer raw materials. Manufacturers are looking to see if they can get back valuable resources when customers have finished with their products. And entrepreneurs are wondering whether there are untapped opportunities in the leasing, maintenance and repair markets.
But at the other end of the spectrum many businesses and communities are having to deal with some very disturbing issues. I'm sure all of you have heard about the increasing problem of metal theft. A problem that is disrupting travel. Putting power supplies and communication systems at risk. And that even affected Remembrance Sunday last weekend, through the outrageous theft of memorial plaques.
So it's important that across Government we act decisively.We must make sure that there's no hiding place for anyone involved in this illegal trade. So I've got a message for metal thieves - they can expect a knock at the door. Scrap metal yards involved in this trade should also be aware of the very serious consequences they face: a heavy fine, a possible criminal prosecution, and ultimately jail.
We need to stamp out illegal trade; but we do want to see legitimate companies grow. We want to see them manage risk and build economic resilience. And part of this answer is effective resource management. To be aware that climate change and water stress could affect the supply of some raw materials. It's a win-win for the environment and for business.
It's certainly something that was at the forefront of our minds in August when we launched our Green Economy Roadmap. This is a roadmap we launched to match the EU's green economy roadmap. Its publication has helped us develop a dialogue between Government, business and society. It was our Green Economy Council that asked us for it.
This is a dialogue that will enable us to meet our ambitions for a thriving green economy. An economy that creates the right conditions needed to transform it from one of waste and inefficiency to a more sustainable model and one that demonstrates green growth. A model that creates the right conditions for innovation and entrepreneurs to flourish. Allowing the market for waste materials to grow. Creating opportunities for collection, recycling, reprocessing and recovery of more waste.
The waste sector is a bright star of economic growth - with a projected three to four per cent increase a year. But we can't expect business to shoulder the whole load of economic recovery. We all have a role to play - particularly Local Government, through its opportunity to engage local people in reducing waste. And there are countless examples of the way that local government has provided leadership in its communities.
There's a lot of good work going on out there already. The Bulky Matters partnership in the North West is a case in point. Formed in 2008 by Furniture Matters & Lancaster City Council, this initiative offers a new bulky waste service to that local area. Blackpool Council and Wyre Borough Council have since joined the initiative. Now over 4,000 tonnes of bulky waste has been collected in Lancaster alone. Nearly two-thirds of which have been reused or recycled. Now I think that's a really fantastic effort. And over coffee I bumped into other local government representatives who are pushing the boundaries and helping people to reuse and recycle.
So when it comes to us relearning to reuse everyone has a role to play - individuals - community groups - government and business both big and small. A role that sees all of us being more resourceful in everything we do. This will help us grow our economy more sustainably. Growth that doesn't come at the cost of our environment. That values our natural capital. That reduces carbon emissions as well as environmental damage. And makes sure our precious environmental resources are here for generations to come. Giving them the chance to be wise and creative in everything they do.
Thank you.
Published 15 November 2011