Speech
Secretary of State for Wales to the CBI annual lunch
Secretary of State for Wales Cheryl Gillan addresses the CBI annual lunch at the Cardiff Marriott Hotel.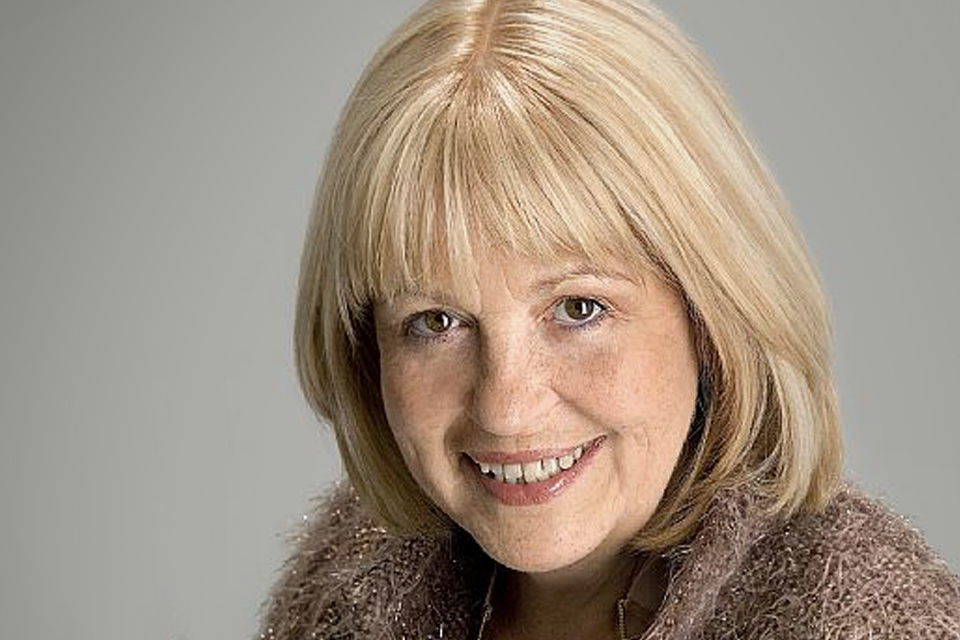 Introduction
I am delighted to be here today - not only as the first ever woman to hold the office of Secretary of State for Wales but sharing the platform with the first female President of the CBI.
You are the leading voice of the business community and I want to pay tribute to all the work the CBI and its members have done in Wales. Having been a business woman myself, I know that all of us owe a huge debt of gratitude to your members and companies, working across Wales, providing jobs and investing in our economy and its future. Indeed it is through events such as this that politicians can get to hear the stories behind the figures, and the real issues that people are facing day in day out.
It is you, the members here who deal with the realities of profit and loss, of wage bills and of staffing decisions, rather than the often abstract figures of GDP and production indices.
And you are at the sharp end. You are the people who must choose whether to expand or not, whether to recruit or not, whether to borrow or not or whether to close down an operation or not. So, our philosophy in government is to be supportive rather than imposing new burdens on business; to reduce regulation and bureaucracy and recognise innovation and enterprise.
And it is through a good dialogue with organisations such as the CBI that I can ensure that I have the information that can help me reflect Wales' business voice at all levels of government. The main message I want to give you today is that we will deliver a new kind of Government. This is indeed a fresh start.
The new architecture of government means a changed relationship between Westminster and Cardiff, with four political parties now involved in government in Wales. Though of course the concept of a coalition government is already a well established feature of the Welsh political landscape, a coalition in Westminster is in itself both novel and exciting.
We believe our old political system was broken, and our government is not shying away from its responsibility to restore public trust in our democracy. We are determined to rebalance the relationship between the citizen and the state. However, you will be pleased to know that our key priority has to be ensuring the economic recovery, whilst tackling the enormous public deficit left by our predecessors; and we recognise the leading role that business will play in bringing this about.
The Welsh economy
After the longest and deepest recession since the Second World War, Britain needs to build a new economic model founded on the principles of freedom, fairness and responsibility. As many of our leading economists and financial experts have commented, the most urgent priority must be to tackle the record budget deficit.
It is only by doing this that we can restore confidence in our economy and support the recovery.
The Bank of England, the OECD and the international community, in the form of the G20, have all endorsed our plans and believe they are the right ones to tackle the deep seated problems that we inherited. These problems have led us to a very fragile recovery, never more so than in Wales.
Despite a modest fall, the latest employment statistics highlight that Wales still has an unacceptable and heartbreakingly high rate of unemployment. We have the lowest Gross Value Added or GVA figures of any of the UK nations and over the past two years have seen some businesses disappear completely from the country.
In addition, we have UK wide problems in our banking system, and an unbalanced economy. An economy that has been built on public sector spending rather than private sector growth. So this government will do everything it can to support a private sector recovery and encourage growth.
But you know and I know getting this economy back on track will not be a walk in the park.
Let me be very straight with you - this is the legacy we have inherited and these are the very real challenges that we face. As a country we simply cannot afford to continue to increase public debt at a rate of £3 billion each week - that's half of the Welsh health and social services budget for the entire year, and over seven times the annual budgets for the four Welsh police forces put together.
The economic failure of the last government has now been laid bare. It is all very well to leave a letter saying the money has run out - but the real challenge is having an answer to that letter.
Sometimes in politics there are no easy choices. The tough decisions we make will affect every single person in our country. However these are decisions that have to be taken, because reducing the deficit is a necessity.
This is why yesterday we announced the cancellation of a number of projects that were not affordable or did not represent good value for money. 
These are the tough decisions we will make so we can build an economy that works for everyone and send the message out that the UK and Wales is open for business. We need to move into the sunlight of confidence and stability, rather than living in the shadow of debt and uncertainty.  And strong and decisive action will create the environment in which you can create the wealth we need in Wales.
Our policies
The coalition government has made reducing the fiscal deficit our top priority, starting this year.  This is the first step to restoring confidence in the UK economy.
Last year our budget deficit was the largest it has ever been in our peacetime history, and this year it is set to be amongst the largest in the world.  Earlier this week we received the report from the Office of Budget Responsibility, established by us to determine independent growth and fiscal forecasts. They reported lower growth forecasts, but more worryingly, also announced that the UK structural deficit would be £12 billion higher than previously suggested.
Britain would have to pay for its debts. £42 billion of debt interest payments this year rising to £67 billion by 2014-15.  This means that over the course of this Parliament, more than a quarter of a trillion pounds will come from the pockets of taxpayers simply to service the debt left by the previous government.
I'm sure you will agree that a responsible government cannot let this happen; the coalition government will ensure it does not.
I know that the big question is - how are we going to tackle this?
Next week's Budget will set out a comprehensive blue print to eliminate the bulk of the deficit over the course of this Parliament, providing the country with a credible plan to live within its means, just as businesses around the country are doing. The detail is for the budget but I can re-assure you that the main burden of deficit reduction will be borne by reduced government spending rather than increased taxes.
Our Budget will also set out a five-year roadmap for a major reform of corporation tax. We will cut corporation tax rates by simplifying reliefs and allowances and tackling avoidance, while protecting manufacturing industries. This is vital as I know the importance of the manufacturing industry to Wales - and this is just one of our many proposed signals that Britain, and indeed Wales, is looking for business.
This will be followed with a full Spending Review, reporting in the autumn, following consultation with all tiers of government and the private sector.
There are difficult choices ahead, but, given our legacy, they are unavoidable. The prize of turning our economy around is well-paid jobs, thriving businesses and rising living standards which provide more for our families and let us move forward as a country. These are all things that Wales desperately needs.
By tackling the deficit early, we are able to reverse the National Insurance increases that would have increased the tax burdens on businesses and put jobs at risk - particularly in the small and medium sized enterprises that are the backbone of the Welsh economy.
We recognise that the flow of credit to businesses is vital - the banking system should serve business, not the other way around. That is why we are considering ways to improve loan guarantees and lending agreements, so that businesses can access the credit they need to drive their future growth.
A banking levy will be introduced and robust action will be taken to tackle unacceptable bonuses. We are determined to create a more competitive banking industry.
The private sector must be given the room to grow without direct government intervention, in order that we build real and long-lasting prosperity for this country. We plan to free business from the stranglehold of excess regulation which costs businesses in the UK over £80 billion a year.
That is why we are introducing the "one-in, one-out" rule so that ministers can only impose a new regulation on business if they can identify one that can be removed. Similarly, we are introducing "sunset clauses" to ensure no regulation outlives its need.
Beyond this, we intend to make our corporate tax regime one of the most competitive in the G20 through reform and simplification, whilst raising the threshold at which people pay income tax - ultimately to £10,000.
As somebody proud of my Welsh roots and optimistic about Wales' future, my vision is of a prosperous Wales, where companies want to do business and want to base themselves. However I recognise that government cannot create businesses but you can.
To ensure that the country really drives forward entrepreneurship, we will make it easier and quicker to put money behind a business and easier and quicker to start a business. Any changes to capital gains tax will include exemptions for entrepreneurial business activities, encouraging people to set up new businesses and employ people.
From my time, over four and a half years, as Shadow Secretary of State for Wales and my visits across Wales in only my first month in this job, I have seen for myself the drive and commitment that Welsh businesses and their workforces have to succeed and grow.  From cider making to sheep farming, from power stations to wing production, from social enterprises to multinationals our businesses are impressive.
From fledgling enterprises housed within the Technium Optic in the North, to Corus, the internationally recognised manufacturer in the South, I have been very impressed by the talent and skills we have in Wales and the cooperation between management and workers.   Having served on the Science and Technology Select Committee, I know the value of a strong science base and as the daughter of a man who ended up as a director of a steel firm, I know the value of manufacturing. With an Uncle who is a Welsh farmer I know the value of enterprise in the rural economy.  We have all these advantages in Wales and we need to attract more.
I use these opportunities of visits to observe and to hear firsthand experiences, and the hopes and fears for the future. As Secretary of State for Wales I am looking forward to visiting more of our businesses so I can promote and develop.
My vision for the Welsh Office is an Office that works for Wales across all for a, a bridge between Westminster in London and Cardiff. Thousands of people cross the border between England and Wales every day - without thinking and certainly without seeing the border as a barrier. We need to ensure that businesses do not see devolution or government in Westminster or Cardiff Bay as a barrier, but as an asset.
But to do this, I need your help. These are early days, but I am keen to ensure that there are open channels of communication between my office and the Welsh business community. I promise to be a strong voice in Westminster, ensuring Wales and Welsh business receives a fair deal and to be a proud partner in government with the assembly rather than a carping neighbour.
Conclusion
Therefore it is fitting that our coalition government values are Freedom, Fairness and Responsibility. These values drive our efforts to deal with our deficit. They are also the values that will underpin our work to turn our economy around. 
We are taking our first steps in a long road to restoring good management of our public finances, after years of Labour extravagance and mismanagement.
We are all in this together but by working in our different roles I believe we can emerge from this recession with a stronger economy and a leaner, fitter government, prepared to create the environment in which you can do business and create wealth. I therefore look forward to hearing more from the CBI, and your individual members, both today and in the future. 
This is because only by working together we can deliver a stronger, fairer society. A society that strengthens and unites this proud nation.
Published 18 June 2010