Speech
Secretary of State for Wales: Fast Growth 50, 2011
Secretary of State for Wales, Cheryl Gillan MP, speaks at the Fast Growth 50 Annual Gala Dinner at Holland House Hotel, Cardiff.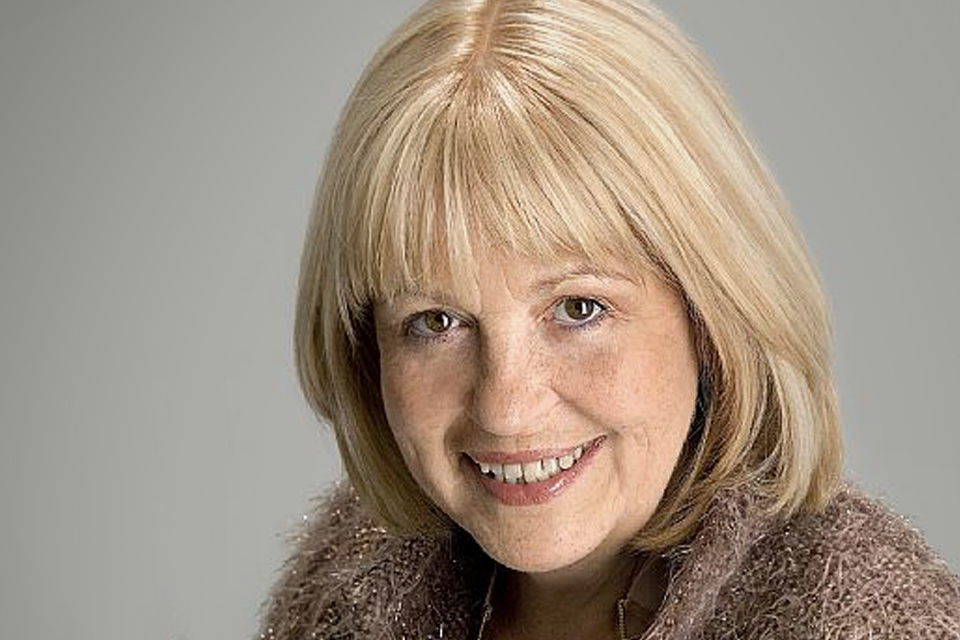 Good evening ladies and gentlemen. It is, as always, an honour to speak to you at this prestigious event to celebrate the achievements of businesses across Wales. My enthusiasm for this event is as strong as ever, as is my admiration for the companies it recognises.
Before I begin, I'm sure you will join me this evening in reflecting on the terrible events we have witnessed over the last 48 hours in the Swansea Valley.
Earlier today I visited the Gleision Colliery and spoke to the families of Charles Breslin, David Powell, Garry Jenkins, and Phillip Hill - the miners who were trapped underground on Thursday morning.
I witnessed the families' anguish as hope faded of finding them alive.
I've spoken to the community leaders and local politicians who are supporting all those touched by this tragedy.
And I've met the men and women of the emergency services who have battled since yesterday morning to try and free Charles, David, Garry and Phillip. We should all be proud of their efforts. Many put their own safety at risk to try and save them.
Sadly, the news which has come out of the colliery in the last couple of hours has confirmed our worst fears.
I cannot begin to comprehend the pain the families are going through. But I'm sure the support they will continue to receive from friends, the local community and volunteers will be a great comfort to them in the coming days.
As the families grieve for their loved ones we will do everything we can to support them. To identify how this terrible incident occurred. And to learn lessons for the future.
The human cost of business cannot be measured. And it is incidents such as that in the Swansea Valley today which put what we are recognising here this evening into perspective.
A year of progress
I'd like to thank Professor Dylan Jones-Evans for inviting me here again for this, my fifth consecutive year, and for his sterling work in recognising innovation and success at this awards ceremony, now in its 12th year.
When I spoke at this event last year, we were in the process of establishing our plans to reduce the deficit left by the last government.
I told you then that we are committed to a pro-business agenda, and over the last twelve months we have proved just how central businesses are to our efforts to stimulate economic growth.
But if a week is a long time in politics, a year is a lifetime!
We warned repeatedly that the recovery would be choppy. But our economy is stable at this time because this government has taken the difficult decisions to get to grips with Britain's debts. Abandoning that now, as some argue we should, would only risk British jobs and growth. But it's fair to say the economic climate remains volatile, and European developments provide almost daily challenges.  However, I think we can point to some encouraging signs which give us cause for optimism.
In the first half of this year, for example, the UK economy has grown faster than the US economy - despite the latter's massive fiscal stimulus. What's more, the private sector has created over half a million extra jobs across the UK, many here in Wales. And borrowing costs have fallen to record lows, while businesses have invested £91 billion across the economy - nine per cent higher than the year before.
I have spent the past year talking to businesses and listening to what they have to say and one priority is the need to access finance. That is why the government agreed with the five biggest banks that they will increase lending to small businesses to £76 billion this year, £10 billion more than in 2010.
Banks still need to do more to get finance flowing but figures released last month show the Banks lent £20.5 billion to companies like yours in the second quarter of this year; and we'll be keeping a close eye on their performance over the rest of the year.
Last year, we launched the Growth Review - this radical approach will force all parts of government to create the right climate for business.
And we are cutting the corporation tax threshold.  Over the next 4 years we will reduce it to 23% - the lowest in the G7.
In Wales, businesses are reliant not just on the actions of the UK government, but also on the Welsh government. Key areas of economic policy are now devolved, so it is essential Ministers in Cardiff act quickly to make sure that Welsh businesses have the same competitive advantages as those just across the border.
For example, in England, we have introduced Enterprise Zones which will make it easier for new businesses to be created in areas with growth potential and I strongly hope we can do the same in Wales.
Enterprise Zones will benefit both businesses and local communities with business rate discounts worth £275,000 over a 5 year period, and receipts kept locally for reinvestment. In addition, we have simplified planning within the zones and support the roll out of superfast broadband - essential to ensure the infrastructure that businesses need is in place.
So far, we have announced the locations of 21 zones in England.  Some are just across the border: in Bristol and in Birkenhead, in Daresbury near Warrington and in Hereford. But we are still waiting to hear from the Welsh government about their plans. I think you would all agree that the sooner they explain what they intend to do the better.
Companies in Wales must have the same (or better) opportunities.  And I am passionate that Wales should be more attractive than England as an investment destination that attracts private sector growth.  Devolution should be working to make that happen - not holding Wales back.
But it's not just about what we can do to help business.  It's also about how the government can stop doing the things that are getting in your way. Our Red Tape Challenge invited you to tell us about regulations that impact on your business with a commitment that we would act on your views.
We have already published the conclusions of the review of the retail sector and announced that we will simplify, improve or abolish more than 160 rules and regulations.
To give an example, we will replace twelve overlapping pieces of consumer rights legislation with one. We will abolish the out of date and redundant Trading with the Enemy Act, and its 98 linked regulations that are now unnecessary but which previous governments had not removed. And we will get rid of the impractical current provisions such as requiring a shop to have an alcohol licence to sell chocolate liqueurs.
The spotlight is currently on environmental legislation, and we will scrutinize employment law in the next few weeks.  I would encourage you all to take part in it.
Whilst looking inwards at what is happening in the rest of the UK we also need to look at the opportunities available beyond our shores.  It is time for us to look outward.
Time to look outward
I am immensely proud of what Welsh businesses have to offer. Today's Awards Ceremony confirms that, despite the difficult economic climate, Welsh businesses are still innovating in search of growth.
But this is not just about what we are doing here in the UK. Whilst we have concentrated on sticking to our Plan A, maintaining our Triple A rating, reducing the deficit and increasing confidence in our markets, not everywhere in the world has been moving in the right direction. We are facing a difficult time with the overseas markets. It will be tough. It is tough. It may get tougher.
Despite these challenges I would like to see our businesses, whatever their size, look outward to the global marketplace. We should not hide what we have to offer but be proud of our successes and compete on the international stage.
Only yesterday I met with the Welsh Bangladesh Chamber of Commerce as they launch their first Trade Mission. I wish them luck in their efforts to put Wales on the international map and ensure that the message is clear: Wales is open for business.
It is astounding to me that if we, in the UK, were to boost the proportion of SMEs that export from the current 1 in 5, to 1 in 4, we would generate an additional £40 billion of trade and wipe out our overseas trade deficit at a stroke.
That is a powerful incentive both for us as a government and for you as businesses.
Some of you here tonight are no strangers to exporting overseas and many companies on last year's Fast Growth 50 list owe some of their growth to exports.
A great example is one of last year's successful companies - Cats and Pipes - whom I visited in May.
They are the only company in the UK with the capability to build a complete catalytic converter and are exporting across the world, finding new markets through hard work and innovation.
Do not forget that we are here to help you succeed in these markets - our efforts must not be isolated.
In May, we published for the first time ever our UK Trade and Investment Strategy. UKTi will work with you to identify the barriers that your companies face in high growth markets and make sure our diplomatic resources and ministerial visits focus on eliminating these barriers to trade.
And the door to the Wales Office is always open - we are your resource too. We are actively working with ambassadors and embassies to ensure that Wales benefits fully from UK government efforts to increase overseas trade.
To deliver this in Wales, we need to reach out to the global marketplace and as a government we are here to help make that easier for you.
Closing remarks
I am pleased to see so many new faces here tonight, as well as the continued success of businesses from last year's list who are here again.
I hope that this year's Fast Growth 50 can continue in the footsteps of previous winners.  Laura Tenison, founder of JoJo Maman Bebe - this years Women in Public Life's Business Woman of the year - and Nathan Bowles - whose continued success I have read of recently in the Western Mail - are excellent examples of Welsh people putting Welsh companies firmly on the map as up-and-coming businesses in the UK market.
And I am delighted to meet the many sponsors of this evening - Capital Law, Santander Bank, Hays Recruitment, Venture Wales, Media Wales and Logicalis.  We are very grateful to you all for your generosity, and for helping to showcase the best of Welsh enterprise, which has made this Annual Gala Dinner one of the most prestigious events in the Welsh business calendar.
Thank you once again for inviting me to speak. I wish you all every success in the year ahead. And good luck to all the companies nominated this evening.
Published 16 September 2011