Speech
Secretary of State for Wales' addresses British Business Association in Cambodia
Secretary of State for Wales Cheryl Gillan's speech to the British Business Association in Cambodia at the InterContinental Hotel, Phnom Penh.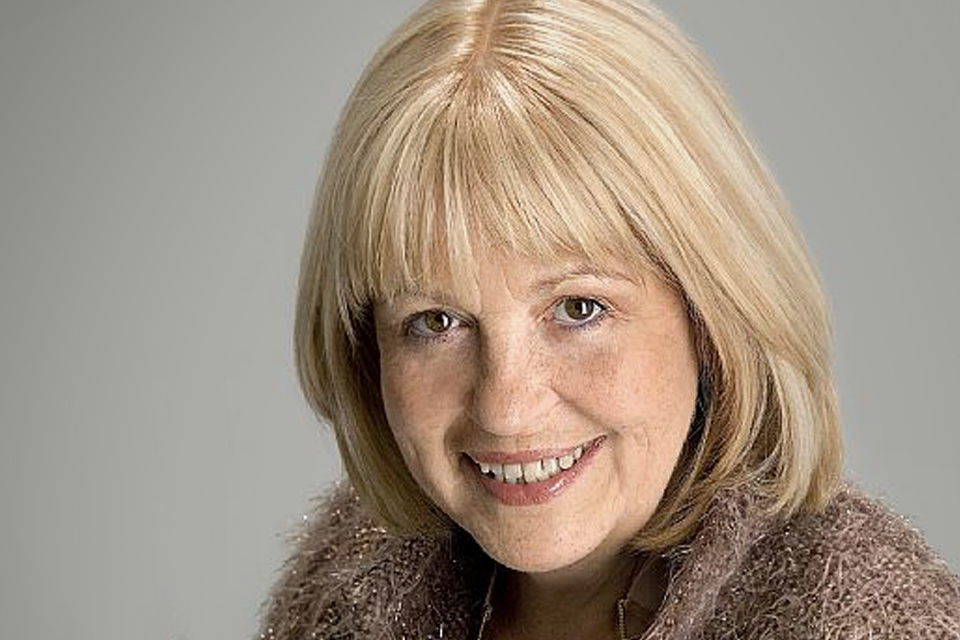 Honourable Guests…
HE Dr. Cham Prasidh, Senior Minister and Minister of Commerce
Neak Okhna Kith Meng, President of the Cambodia Chamber of Commerce
Mr Tom Sterling, Chairman of the British Business Association of Cambodia
Excellencies, Ambassador, distinguished guests, ladies and gentlemen. It is my great pleasure to be here today to address the British Business Association in Cambodia. I am in the middle of a tour of the region to strengthen and expand the excellent ties that exist between the UK and the countries of South East Asia.
This is my first visit to Cambodia, and yesterday, I visited Tuol Sleng, the former Khmer Rouge prison camp, and learnt about the devastation that Cambodia experienced just over 30 years ago. Seeing this and reading of your country, I have seen how much progress there has made in a very short space of time.
Today, I am witnessing the astonishing development that your country has achieved over the last 30 years. For much of the first decade of this century, Cambodia achieved double digit economic growth. The country's infrastructure is recovering quickly from the destruction of the past. And o be here today addressing so many British and British-affiliated companies demonstrates just how many new commercial partnerships are growing, and how many opportunities exist for further co-operations between our two countries.
2012 Olympic Games and Paralympic Games
My visit to Cambodia comes at an important moment. 2012 is a special year for both the UK and Cambodia. It is important for the UK for many reasons. Next month we will celebrate the Diamond Jubilee of Her Majesty Queen Elizabeth II. And this summer, we will host the Olympic and Paralympic Games.
Our preparation for the Olympics epitomises the diversity, creativity and openness. We have had a marathon journey to the Games that began 7 years ago when we won the bid for London to become the first city ever to host the Games for a third time. 
Now, as we enter the final stages, we are truly proud of what we have achieved. Olympic venues were built on time and on budget, and all have been tested. A once neglected area of London has been transformed.  It will provide a powerful environmental legacy for the capital, as well turning London 2012.  We have also upgraded London's transport infrastructure and have created 10,000 permanent new jobs.
The striking new venues within the Olympic Park make a fitting stage for the world's biggest sporting event.  They also showcase the best of British engineering, design, innovation and expertise, with sustainability at their core.
Britain is ready.  We look forward to welcoming the world to the UK, one of the best places to live, work, study and do business. In Cambodia, athletes are completing their preparations for that final moment when years of training come to fruition and they walk out on the Olympic track for the opening ceremony. You will all be cheering them on and willing them to succeed. 
2012: ASEAN
2012 is also an important year for Cambodia. As Chair of ASEAN [The Association of Southeast Asian Nations], Cambodia is in the driving seat for regional co-operation on security, economic and social issues. I would like to congratulate Cambodia on chairing this important organisation and offer our support for its work.
We understand the immense potential of a peaceful, stable and prosperous ASEAN made up of growing and open economies and we want Britain to be a leading partner with ASEAN countries in developing a prosperous future, in trade and commerce, in culture, education and development, and in foreign policy and security.
It is for these reasons that we are increasing our engagement with ASEAN countries, and strengthening our diplomatic presence across the region. As our Foreign Secretary said, only recently, we hope to open up to eight new British diplomatic posts in Asia by 2015.  By 2015, we will also have deployed around 60 extra staff to China, 30 to India and another 50 across our Asian network in Indonesia, Vietnam, Malaysia, the Philippines, Thailand, Burma, Singapore, Brunei, North and South Korea and Mongolia.  As part of our new strategy 'Britain Open For Business', UKTI has established the UK ASEAN Business Council as a third pillar of support to UK businesses. This will sit alongside the China Britain Business Council and the UK Indian Business Council and will work closely with stakeholders such as this Chamber to help us realise a step change in the UK's trade with ASEAN. 
Our Embassy in Cambodia, have recently recruited new staff locally covering economic and political relations with Cambodia. And the Foreign Secretary announced last month in Singapore that we would re-open our Embassy in Laos.
The UK: partner of choice for Cambodia
Naturally, we are seeking to work closely with British business to make this strengthened engagement a reality and I am delighted that many prominent UK companies are already operating successfully here and elsewhere in the region.
I am also delighted that the British Business Association of Cambodia has successfully developed its ability to support UK companies that wish to invest here. I would like to take this opportunity to thank you for all your hard work, including your recent hosting of the meeting of the British Business Chamber in SE Asia (BiSEA) and participation in the EU-ASEAN Business Summit alongside the European Chamber of Commerce in Cambodia.
The reputation for quality, reliability, and transparency is a key selling point for businesses from the UK. Our companies are also world renowned for their excellent corporate social responsibility, and I know some of the companies here today have won awards for their ethical labour practices. Some companies have also signed the BBAC child protection charter in association with the UK's Child Exploitation and Online protection agency.  I know this work was acknowledged by your Deputy Prime Minister recently when he opened a Child Protection workshop on 1 March.
The British Government continue to promote the UK as a partner of choice for the countries of South East Asia. Our Embassy is committed to supporting your work here, whether by assisting you in your engagement with the Royal Government of Cambodia and helping you publicise your operations and successes.
More generally, the UK has an excellent economic story to tell and is in many ways a partner of choice for Cambodia. It is the country that is the most open to investment in the whole of Europe. The UK came top in Europe in the Ease of Doing Business survey last year. Our ambition is to make Britain the home of Asian investment and Asian finance in Europe, and we are backing this with steps to make our tax system the most competitive in the G20; with the establishment of Enterprize Zones; high speed broadband; and capital allowances.
In international organisations we push for free global and open markets. We support strong financial institutions that enforce a truly global approach to financial regulation.  Our aim is to secure a more balanced, sustainable economy in which global finance is a force for good rather than a source of instability.
And in the European Union, we are the leading advocate of lower trade barriers, the completion of the single market and of enlargement. We are also very supportive of ambitious Free Trade Agreements with the Asia Pacific region.
UK in Cambodia
Over recent years, there has been a rapid growth in bilateral trade between the UK and Cambodia. Five years ago, it was bilateral trade worth £100 million. Last year, it had increased to around £400 million. At the same time, more and more British companies are investing in or doing business in Cambodia. For example, at least eight British or British-affiliated companies are working on the iconic Vattanac Capital development currently under construction in Phnom Penh.
Despite these impressive figures, we need to recognise that much of the growth in trade has been driven by garment exports from Cambodia to the UK. In itself, it is welcome, and I know some prominent UK clothing manufacturers are operating successfully in Cambodia.
Our challenge is to increase and diversify this trade and investment and to maximise the opportunities for British companies in Cambodia whilst supporting sustainable development and poverty reduction.
The British economy has strengths to developing economies including Cambodia. The sectors in which many of you are already active include our world-leading services in education, manufacturing, low carbon technologies, financial services, architecture and design, as well as urban development.
We need to work together to capitalise on this. The British government will do all it can to help and with this in mind, I would like to make an important announcement of two new initiatives to promote trade and investment between the UK and Cambodia.
Announcements
First and foremost, I am delighted to announce that UK Trade and Investment (UKTI) will re-open its office at the British Embassy in Phnom Penh. This is a significant statement recognising the rapid economic development taking place here, as well as the role of British companies in supporting this.
In a few months time, UK companies and investors will be able to commission a range of services from the Embassy in the same way as they are able to do in other markets. For companies new to Cambodia, we will be able to provide tailored market reports, arrange programmes for market visits, and assist with registration and licence processes. For all companies, including those already here, we will be offering new services, such as event management, press assistance, and the use of Embassy premises for corporate occasions. Details of these services will be available shortly.
Second, I am pleased to announce that later this year, a Cambodian trade delegation, from the Cambodian Chamber of Commerce, will be visiting the UK for the first time.  The British government is supporting this mission.  This will be an opportunity to build awareness of the UK as a partner, and encourage collaboration between UK and Cambodian companies.
Let me conclude by thanking you all for your attendance and participation today. In the British government, we are committed to working with you all in the months and years ahead to promote business ties between the UK and Cambodia. For both of our countries, this will help build stability, and guarantee a prosperous future.
Published 17 May 2012