Oral statement to Parliament
Science and the City
It's great to be here to celebrate the launch of WillPLACE. For me, it's a welcome opportunity to recognise one of Britain's great business …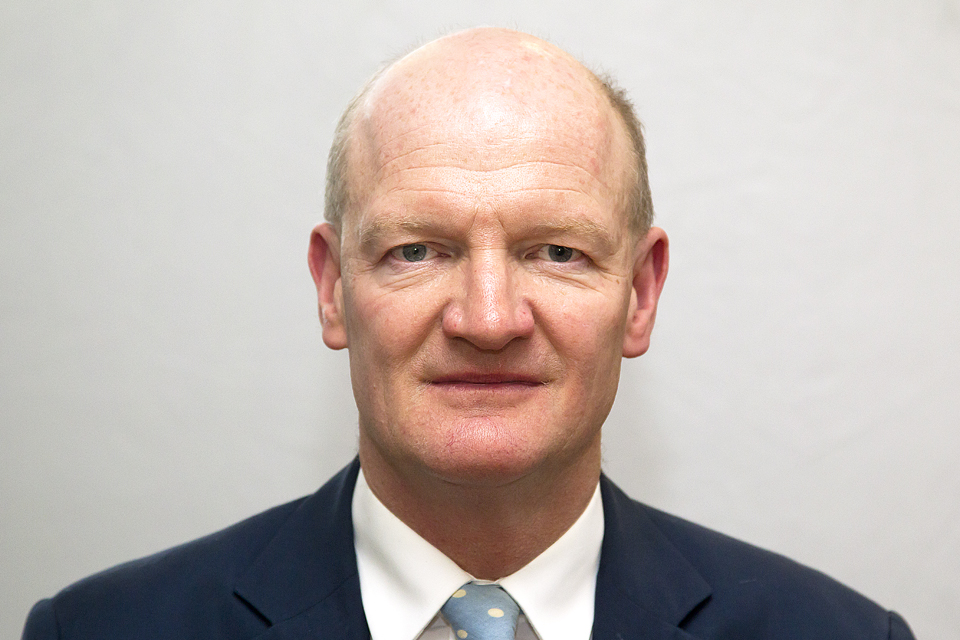 It's great to be here to celebrate the launch of WillPLACE. For me, it's a welcome opportunity to recognise one of Britain's great business success stories: insurance. It also provides a chance for me to carry forward the case for high-tech growth that I initially set out in a speech a couple of months ago.
Today represents an exciting investment by Willis - an important broker in the insurance sector. The comments made by your CEO Joe Plumeri in a speech last month - about the role of the insurance industry in supporting commercial sustainability, its resilience through recent times and its reliance on knowledge and expertise - frame much of what I have to say this evening.
What we have in this country is a world-leading insurance sector. London is the only market in which all of the world's 20 largest reinsurance groups are represented. Too often the City is regarded as shorthand for investment banking. Let's be clear: the City covers far more than that. And we should be proud of competitive sectors like insurance. They matter for the economy.
The UK insurance sector is the third largest in the world - and the biggest in Europe, accounting for seven per cent of global premiums. Employing around 300,000 people in the UK - more than a quarter of all financial services jobs - it contributes some £10 billion in taxes. It's also a major exporter, with about 30 per cent of its net premium income coming from overseas business. For the Government's part, we remain committed to securing the best possible outcome for the UK insurance industry under Solvency II - on the timing of implementation and on the critical detail concerning equivalence and the matching premium.
There's a wider lesson here for financial services. Insurance has faced its own travails, but it has sorted itself out, reformed its practices and emerged stronger. The controversy surrounding some Lloyds underwriting syndicates was painful. I have constituents who are still living with the consequences of Equitable Life. But the City can learn from unhappy episodes like these, embrace reform and it can bounce back.
Now we have and can celebrate a strong, vigorous insurance industry in the UK. There is also, and I am the minister responsible, a strong university and research sector in the UK - and there are connections between the two. For the rest of this speech, I want to investigate these connections - to shed light on the real nature and significance of high-tech growth, and how best to support it.
The first and most obvious function for higher and further education is to produce graduates that business can recruit - and, in your industry, of course, there is a clear need for graduates with maths skills. The good news is at school level, uptake of STEM subjects - that's science, technology, engineering and maths - at GCSE and A level has been rising steadily over the past few years. We've seen a 42 per cent increase among UK-based students taking a first degree in maths over the past 10 years - and an 18 per cent increase among maths PhD entrants. In the Autumn statement, we announced that we'd support a scheme to enable the kite-marking of STEM-related courses which are valued by employers. But the educational role is only one aspect of the relationship. The associations are both broader and deeper.
Windows upon the world
The links between the UK's outstanding science and research base and what you do go even further than education. They go right back to the open character of our society. We insure and reinsure the world's risks right here. Brokers like Willis connect the world's risks and the world's insurance capacity. You are, in effect, a window upon the world. This has always has been a global business, as our merchants have sought to insure their cargoes moving across the oceans - originally in the coffee houses of the Square Mile. No doubt they do so again today, thanks to Starbucks and wifi. It's a clear case of history repeating itself, but also a classic example of Britain's reach - and not just in a purely international sense. Nowadays, we insure commercial activities ranging from the deep sea to earth orbit.
UK science and research is another international window on the world. Like your business, it is bound up with our history of exploration and discovery. It's what lies behind our understanding of the cultures and languages of other countries. For anywhere in the world, we're likely to have linguists, anthropologists, historians, sociologists studying it today. There are not many nations who can claim that breadth of expertise. We should be proud of it and we are certainly sustaining it. This breadth resides not just in the humanities and social sciences. According to last year's report written by Elsevier, the UK can boast internationally-recognised research strength in more than 400 fields. That includes strengths in studying the physical and the natural world - biology, geology, geography, hydrography and all those disciplines which joined the Royal Navy and merchant fleet on their circumnavigations. Think of those great expeditions in which the Royal Navy and the scientists of the day co-operated, from the Beagle to Scott's journeys to the Antarctic, which we are commemorating this year.
Our scientists still fan out across the world and study data collected from above and below it, to understand how our planet works. In February, I visited British Antarctic Survey researchers on the west of the Antarctic peninsula. The people stationed there are conducting a range of experiments including examining molluscs collected during Captain Scott's expedition with the same species collected by current researchers from the very same location to understand the effects of climate change over time. Very few countries are in a position to carry out this kind of comparative work because they don't have our history of exploration and scientific investigation.
So the insurance industry has a window on the world. Scientists do too - and their activities are intrinsic to what you do. In fact, scientists and insurers must gaze through the same pane of glass. Their raison d'etre is understanding nature and you also need to understand nature as the prerequisite to judging risk. You share, therefore, the same need to understand our world.
Earth observation exemplifies that shared mission - and for me, its true importance hit home when I visited JPL in Pasadena, where a large screen simultaneously shows missions is monitoring the oceans, polar ice, atmospheric pollution and forest fires. It treats the world like a human patient. No one country can take responsibility for all this work, but the UK plays a leading role. Last year we chaired the international committee that covers space and major disasters; UK satellites provide vital data in the wake of major natural disasters. Last week, in fact, we celebrated the tenth anniversary of the Envisat satellite - 10 years of UK-built technology providing scientists and researchers with quality data to analyse global warming and climate change.
One reason I am so keen to support our space sector is that I see our role as a space-faring nation as a natural follow-on from our role as a sea faring nation. Again, it gives us global reach and understanding. Inmarsat, the world leading maritime communications business is based just a few hundred meters from here, and we're doing our best to make sure that the business infrastructure is in place to grow the FTSE 100 space companies of tomorrow. That includes changing the Outer Space Act by introducing an upper limit on liability for UK operators, developing the right insurance infrastructure for space activities and investing to open up new markets.
There's another aspect of Government investment in space of particular interest to the insurance industry. In November, we committed £21 million to assist in the development and launch of the UK's first Synthetic Aperture Radar satellite - better known as NovaSAR. Once NovaSAR is up and running, businesses will be able to use the data in various ways, including maritime surveillance of drug-trafficking, oil spills and piracy. With piracy, the major advantage of NovaSAR is that it has the ability to image at day or night and effectively see through clouds. NovaSAR can also cover vast areas, like the Indian Ocean, in relatively short periods of time - with sufficient resolution to detect small individual ships, their speed and direction. By marrying this information with automatic broadcast messages which identify individual ships, NovaSAR will enable law enforcement agencies to identify and target uncooperative or suspect vessels.
We are investing in other branches of science to help all of us understand the world - and help you to insure it. The Met Office Hadley Centre is probably the world's leading place for combining weather and climate forecasting. In the past, the Met Office has sat with the Board of Trade and the Ministry of Defence, given its importance in protecting commercial shipping and our armed forces. Last year, it moved over to BIS and is part of the science family for which we have responsibility. We have excellent centres of meteorology such as the University of Reading, where I was recently - and where I know that Willis has funded a chair in Climate System Science and Climate Hazards. Meanwhile, the Natural Environment Research Council (NERC) is leading the £2.8million PURE programme on probability, uncertainty and risk in the Environment - improving assessment and quantification in natural hazards by developing new methods and demonstrating their applicability. We will announce the winning bids for PURE next month.
The Met Office is continuing to combine its expertise in weather and climate with the UK's researchers in environmental science. It has already brought together several institutions and agencies to form the Natural Hazards Partnership, which provides round-the-clock support to the emergency response services. Now it is extending this concept through the Environmental Science to Service Partnership, which aims to harness the nation's investment in environmental science for the benefit of society, business and government. At the same time, the UK Space Agency is opening up data for researchers and companies at the centre for Climate and Environment Monitoring from Space (CEMS). Based at the International Space Innovation Centre in Harwell so we want CEMS to become the leader in satellite data integration and information delivery.
You at Willis appreciate the full significance of such connections - and have been at the forefront of engaging with our research base. Besides Reading University, you have established links with scientists through the Willis Research network, including experts at Exeter, Swansea, Durham, Cambridge and Imperial. And here, I'd like to pause for a moment to thank Rowan Douglas, head of Willis Re Analytics, for his passionate and articulate support for British science as a member of the NERC Council and as an adviser to the Prime Minister on the Council for Science and Technology. Rowan is a leader in recognising the current value and future potential of British science and how much more the UK stands to benefit from it providing we make the right connections. This is one of many reasons why we were entirely right to offer cash protection to the science budget - and to find extra resource for capital expenditure. Part of the £145 million allocated to e-infrastructure, for example, will support the supercomputing project MONSooN based at Exeter, which is focused entirely on weather and climate research.
Willis is not alone in reaching out to the research base. Southampton University has created a marine and maritime institute on the back of its close relationship with Lloyds Register, which will co-locate to the University's Boldrewood campus. The investment of around £120 million in the campus is the largest business-focused endeavour in any UK university, and will make the institute a centre for inter-disciplinary research of huge benefit to the maritime sector.
A world in flux
Understanding the physical world is all the more necessary because of the speed at which the natural environment is altering. Natural disasters caused £100 billion of damage in 2011. It was the costliest year in the insurance market's 323-year history. Scientists and insurers are both urgently scrutinising a world in flux.
The Iceland volcano; flash floods in Pakistan; the earthquake in Haiti; wildfires in Russia: scientists recorded 960 loss-relevant events in 2010, a world record. More than ever, insurers are reliant on Earth observation data for exposure control, damage assessment and then loss quantification. When a catastrophe happens, your industry is only a few steps behind the emergency responders.
There were fewer than 400 natural catastrophes in 1980, compared to almost 1,000 in 2010 - with a significant rise in meteorological and hydrological events, and a measurable increase in climatological ones.
As the climate changes, so we expect more energy in the climate system to lead to more extreme weather events. But, of course, while we can make this general point on a probabilistic basis, individual events cannot necessarily be attributed to climate change. The past may be no guide to the future - hence the enormous value of scientific modelling to a world where there is more of value to destroy - more buildings, ships and wealth than ever before. That trend line is crucial to your business.
More of these natural events are insured here in the London market than anywhere else - meaning record pay outs. But has there been a crisis in London insurance market? No. There have been quite a few stories about financial services in recent years, some of them pretty dreadful, but they haven't focused on the London insurance market. One reason for that is your continuous engagement with our scientific community to make sure you have the best possible understanding of the world around us.
Next week is Climate Week - a campaign of awareness raising and public engagement. Let me be clear about the view we in the coalition take on climate change. As a coalition, we are informed by the available scientific evidence: evidence from temperature records in England dating back to 1659 and proxy measurements from ice cores going back thousands of years - which I observed in the Antarctic last month; evidence from the sophisticated models designed by NASA and our own Met Office, projecting future climate under a range of emissions scenarios. The evidence is overwhelming, validated by the vast majority of scientists, and points in one direction. The earth's surface has warmed by more than 0.75 degrees centigrade since around 1900, with much of this warming occurring in the past 50 years.
The Fourth Assessment Report the Intergovernmental Panel on Climate Change in 2007 concluded that - with a probability of more than 90 per cent - most of the observed global warming since the mid-20th century is attributable to the observed increase in human-caused greenhouse gas concentrations. We are currently annually emitting more than 30 billion tonnes of CO2 globally by burning fossil fuels. Putting all this together, average global temperatures may rise between 1.1°C and 6.4°C above 1990 levels by the end of this century.
Of course there are many uncertainties involved here - discontinuities or tipping points, for example, and the scientific community is focussing huge efforts on examining these. But as science minister I operate purely from the available evidence.
One reason why climate change is so important is the potential burden our generation may bequeath. When Margaret Thatcher opened the Hadley Centre in May 1990, she observed that "Man's activities are already adding greenhouse gases to the Earth at an unprecedented rate, with inevitable consequences for our future climate" - and that "The problems do not lie in the future–they are here and now–and it is our children and grandchildren, who are already growing up, who will be affected." This relates to the central theme of my book, The Pinch - fairness between generations.
According to a DEFRA climate change risk assessment published in January, for example, annual damage to properties in England and Wales from river and sea flooding is projected to rise to between £2 billion and £12 billion annually by the 2080s - against a current cost of around £1.3 billion. While premature deaths due to cold winters are projected to decrease significantly, premature deaths due to hotter summers are likely to increase - by up to around 4,000 by the 2050s. From a scientific perspective, uncertainties around tipping points, and the potentially incalculable costs that these could impose on our descendents, are rather big bets to place on the future when there are sound arguments - and good business opportunities - for moving towards a low carbon economy now.
The modelled world
Thus far, I've illustrated the significance of the links between the work of our scientists studying climate change and the natural world, and your work in insurance. But that's not the end of the story, for there is another connection besides. It's not only what we research that matters, but how we do it. The sheer volume of data is currently one of the biggest challenges facing science. Analysing all that data for scientific discovery is one of our great challenges.
One of the classic ways in which we handle these large volumes of data is through algorithms. And this year, in June, we are marking the centenary of the birth of the great British scientist who, more than anyone else, linked the maths of algorithms to modern computing: Alan Turing. Handling large datasets is a key skill in financial services, in advanced manufacturing, and in scientific research too. That is why we are investing £165 million in e-infrastructure. Tomorrow, I will be co-chairing, with Professor Dominic Tildesley, the first meeting of the e-infrastructure leadership council that is going to ensure the UK maintains its global lead in this discipline.
Computational modelling, as I've already suggested, is well developed for predicting the natural world, but there is huge potential in combining high performance computing and analytics to improve existing models: the better the model, the better the business decision. As Rowan Douglas has convincingly argued, this can - indeed must - be a virtuous circle. The UK has great strengths in modelling and simulation software, but we also need the mathematics knowhow to exploit future architectures, combine methodologies in solving complex problems and handle the associated storage and data analysis issues.
A recent international review rated the UK as excellent in the mathematical sciences, with world-leading researchers in every subfield. I know that some of our mathematicians are worried that the importance of maths research is being overlooked. I take their concern very seriously - and so does the Engineering and Physical Sciences Research Council. In response to the review's recommendations, the EPSRC published an action plan in November 2011. In fact, the EPSRC tell me that they will be increasing the total amount of resources going into maths through their wider work on societal challenges over the period covered by the spending review.
So far as the City is concerned, we have pledged support for a doctoral training centre in financial computing at University College, London. The £20 million centre - for £7.5 million from the Research Councils leveraged the remaining investment - has a particular interest in algorithmic risk simulation.
This is where WillPLACE fits in - presumably hoping clients will place their business with Willis. Through a market match algorithm, it can harness new technology to deliver a modern version of the classic broker function. The customer wins thanks to better information about the market, which drives competition. Business wins thanks to better access to more customers. The UK wins by Willis - and companies like you - being at the forefront of innovation and also based here.
In fact, a range of major UK firms and sectors are essentially in the algorithm business. Autonomy is one, of course, but they aren't alone. WPP may be thought of as a services company, and its R&D budget is officially small, but sophisticated sentiment analysis is crucial to its business. And what about Tesco, who rely on club cards and algorithms to achieve smart customer segmentation and targeting? Algorithms seek out and discover new relationships and business opportunities that would otherwise be invisible and unexploited.
I'm not saying we will have the world's biggest fastest computers, though we do need to be there or thereabouts. Our comparative advantage is different. It is the skill to programme those computers to maximise their capabilities, and employ those capabilities to great effect in business. It is also to develop new market opportunities in, for example, low energy use computing. I recently opened the world's most energy efficient high performance computer in Edinburgh. BlueGene/Q can carry something like 800 million million calculations a second, yet requires only the electricity needed to run a light bulb.
So we have seen several connections between what you do and the UK's scientific activities. UK insurance and UK science share a need to understand the world around us and to understand how it is changing. We've seen how both rely on sophisticated maths-based models. Let me finally take a step back and connect all this to my wider argument about the Government's growth strategy.
Defining and supporting high-tech industry
Two months ago I set out the Coalition's commitment to high-tech growth - not just as a nice idea but as something we should actively pursue through the right mix of policies backing science, research and innovation. One challenge to my speech was that high tech may sound sexy but it just isn't big enough to matter today; in the future, perhaps, but not now.
It is true that official statistics record high-tech businesses as a small part of our GDP. The OECD definition of a high-tech industry is one with a R&D-to-output ratio of more than 4 per cent. By this measure, high tech does indeed look small in the UK. Indeed, measured in this way, high tech invariably comprises a small part of any advanced economy. But we need to look behind that definition, because it's a bad guide to policy. It completely fails to account for the way in which scientific knowledge flows into industries. Many low-tech activities, such as timber products or warehousing, have important scientific inputs. Therefore, general purpose technologies permeate the economy - with an impact extending way beyond so-called high-tech sectors.
By the OECD definition, insurance is not officially a high-tech industry. Even though it's classed as "knowledge intensive" - with more than one third of its workforce qualified to degree level - insurance is considered to do little by way of R&D. I very much doubt that any insurance company spends anything like four per cent of its turnover on R&D.
But, as I have shown this evening, you actually depend to a considerable degree on high-tech science and research. Your excellent global performance depends in part on access to world-class science which does not show up in figures measuring your activity.
So high tech matters far more than official figures suggest, and that challenge to my January speech - that high tech remains relatively unimportant - is misguided. Even apparently low-tech industries may depend on high-tech investment and research. Currently, we have high-tech industries flying under the radar and - once we recognise them - it becomes clear how crucially important high-tech capability really is.
That's why our high-tech strategy is so central - why our investment in general purpose technologies like high-performance computing and our commitment to scientific research are so necessary to rebalancing the UK economy.
That is my central message this evening. High tech is crucial to rebalancing the economy. Often, even low tech is high tech. On that basis, I congratulate you on the development and delivery of WillPLACE - and wish you every success.
Published 8 March 2012