Queen's Speech: Middle East Peace Process
Notes on: "In the Middle East, my Government will continue to work for a two-state solution that sees a viable Palestinian."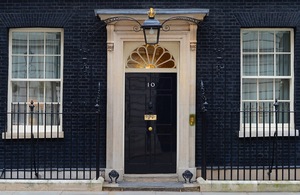 The UK remains committed to securing a two-state solution to the Arab-Israeli conflict and supports the US-led proximity talks, as the Prime Minister made clear to Israeli Prime Minister Netanyahu when they spoke on 18 May.
Work to resolve this conflict is vital for peace and security in the region. It is in the UK's national interest too.
The Prime Minister and President Obama spoke about the Middle East peace process during their first conversation on 12 May. The Foreign Secretary also discussed the Middle East peace process and the UK's strong support for the start of proximity talks when he saw Secretary Clinton on 14 May. He made clear that the UK will continue to support the US' efforts.
We will also work closely with our European partners to ensure a concerted EU approach in support of the peace process.
Published 25 May 2010