Speech
Priti Patel address to the Global Fund's Fifth Replenishment Conference
International Development Secretary Priti Patel outlines how the UK will work the Global Fund through demanding performance targets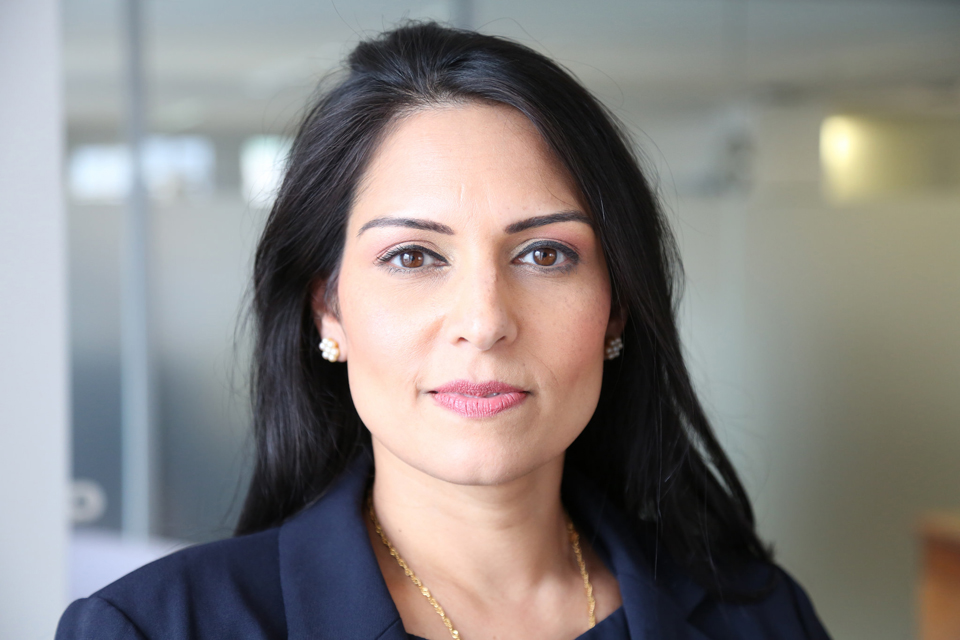 Introduction
I'm delighted to be speaking at this Replenishment Conference here today. And I want to personally thank the Canadian Government for hosting us and Prime Minister Justin Trudeau for his leadership and for the great personal commitment that he's shown to the Global Fund.
An outward-looking, internationally engaged Britain is proud to stand side-by-side with Canada tackling the global challenges. We will use our pledge not only to show our commitment to the world's poorest, but also to help drive change and improve the aid system.
UK pledge
As we have seen throughout today, we have come so far in the battle against HIV/AIDS, TB and malaria these last 14 years. And so much of that is due to the extraordinary Global Fund.
By mobilising public and private resourcee, by pushing down the price of crucial drugs, by dispensing hundreds of millions of bednets – together we have helped save over 20 million lives.
And I'm very proud of the role British taxpayers have played in this remarkable success story.
And our support will continue. Today I am pledging £1.1billion to the Global Fund for this replenishment round…helping to save around eight million lives over the next three years.
I want to use the UK's generous pledge to incentivise more donors to step up. And that's why I'm also announcing today that we will use part of our commitment to double private sector contributions for tackling malaria. The UK will pay £2 for every £1 donated by the private sector, up to a maximum of £200million.
The performance agreement
Of course, for all the progress we've made these last 14 years – ending these three diseases as epidemics is an enormous challenge.
Progress is threatened by drug resistance and insecticide resistance, while the decline in new HIV infections has slowed at an alarming rate in recent years.
History shows us that if you slow down your efforts against an infectious disease – you risk losing all the gains that are made. We should never forget how malaria rebounded when control activities were ended in the 1970s – it has since taken over thirty years to recover lost ground.
And that's why we have a clear duty to all the people affected by HIV/AIDS, TB and malaria, to ensure that the Global Fund continues to be one of the world's most effective aid institutions.
So I am also announcing a new performance agreement between the Global Fund and the UK today which sets out ten important areas which the Global Fund will prioritise to ensure that the fund successfully delivers its vital work .
The agreement will help to maximise the number of lives saved, use payment by results to incentivise better performance, stronger performance, to help get more businesses involved and champion girls and women who are disproportionately affected by HIV and malaria.
And of course it will help root out corruption and to ensure the fund continues to deliver good value for money
I believe all of this will add up to even more lives that are saved. And that's why 10% of the UK's new funding will be tied to successful delivery of this performance agreement.
Conclusion
We've come so far together – but we can go even further and faster.
This Replenishment is a critical moment for building a world free from poverty – and a safer, more secure world for us all.
We have an amazing opportunity to end to these three diseases as epidemics – we must now seize it and finish the job we've started.
Thank you.
Published 17 September 2016