Written statement to Parliament
Outstanding national non-domestic rates bill for 2012
The Foreign Secretary has updated Parliament on Diplomatic Missions and International Organisations with an outstanding National Non-Domestic Rates bill in 2012.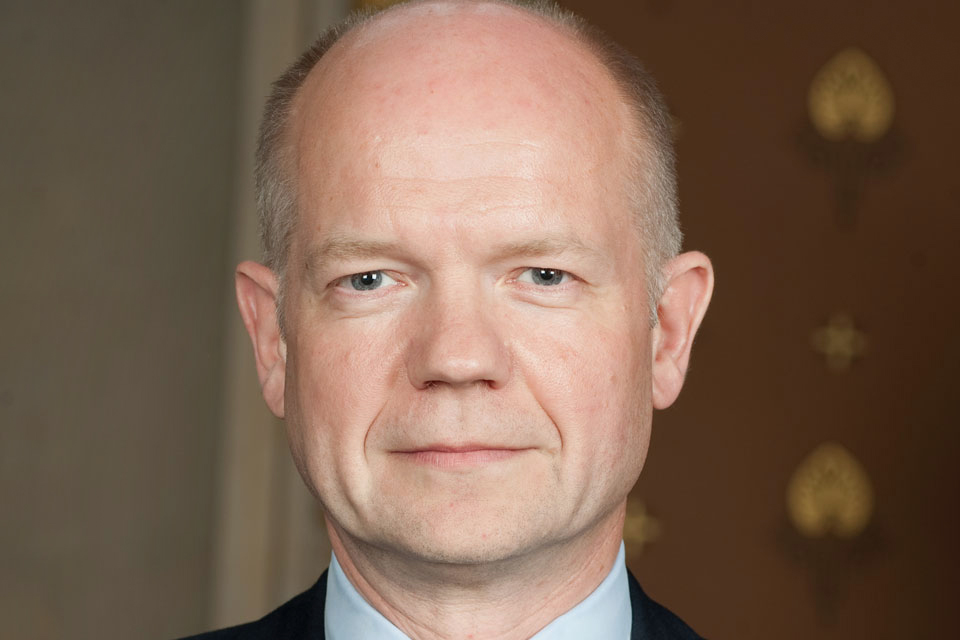 The Foreign Secretary William Hague said:
The majority of diplomatic missions in the United Kingdom pay the National Non-Domestic Rates (NNDR) requested from them. Diplomatic missions are obliged to pay only 6% of the total NNDR value of their offices. This represents payment for specific services such as street cleaning and street lighting.
Representations by Protocol Directorate to missions in 2013 led to the settlement of outstanding debts by Kuwait, Namibia, Nigeria, Saudi Arabia, Slovak Republic, Zambia and Zimbabwe - amongst others.
As at 14 June 2013, the total amount of outstanding NNDR payments as advised by the Valuation Office Agency is £674,110, an increase of almost 20% from the 2011 figure (£566,009). £45,219 of this outstanding debt is owed by Iran and Syria which are not currently represented in the UK. We are therefore unable to pursue these debts. Six missions are responsible for almost two thirds of the remainder. We shall continue to urge those with NNDR debt to pay their dues.
Missions listed below owed over £10,000 in respect of NNDR.
| | |
| --- | --- |
| Embassy of the Republic of Côte d'Ivoire | £97,987 |
| Embassy of the People's Republic of China | £94,377 |
| High Commission for the People's Republic of Bangladesh | £91,496 |
| Sierra Leone High Commission | £55,060 |
| High Commission for the Republic of Cameroon | £46,538 |
| Embassy of the Republic of the Sudan | £36,566 |
| Embassy of Ukraine | £22,941 |
| Embassy of the Republic of Liberia | £20,433 |
| Embassy of the Republic of Lithuania | £18,985 |
| Embassy of the Republic of Zimbabwe | £14,314 |
| International Organisation for Migration | £14,305 |
| High Commission of the Democratic Socialist Republic of Sri Lanka | £13,189 |
| Embassy of the Republic of Albania | £12,799 |
| Embassy of Italy | £12,299 |
Further information
Follow the Foreign Secretary on twitter @WilliamJHague
Follow the Foreign Office on twitter @foreignoffice
Follow the Foreign Office on facebook and Google+
Subscribe to the announcements feed or email alerts to get our latest news and announcements
Published 11 July 2013