Authored article
Op-ed by the British High Commissioner to Tanzania on Brexit
British High Commissioner Sarah Cooke opines on the UK's triggering of Article 50, which begins the process of the UK leaving the EU, and what this means for the UK's relationship with Tanzania.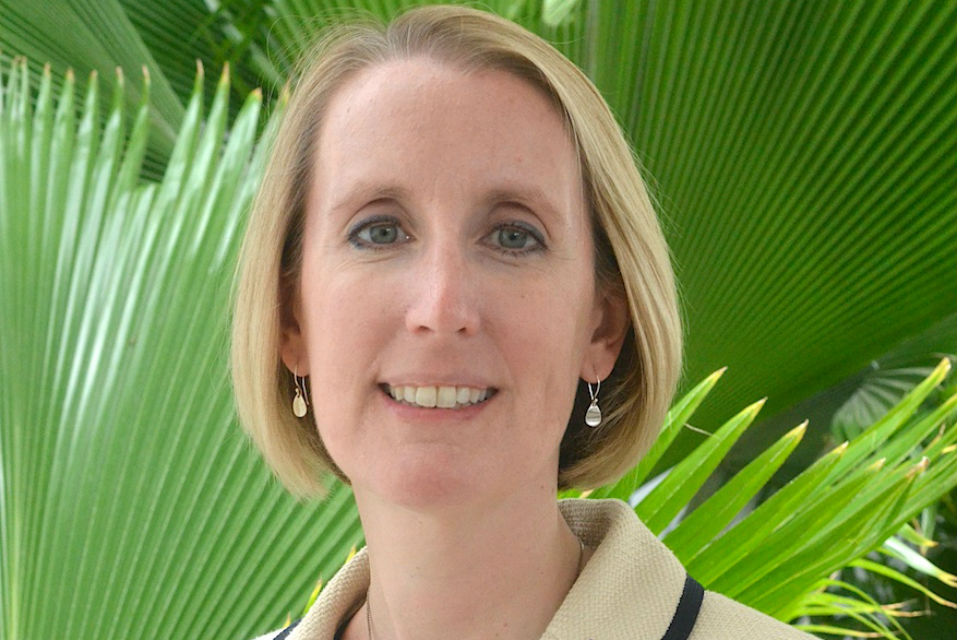 On 23 June last year, the British people voted to leave the European Union. This week, the UK Government formally started the exit process (commonly known as Article 50). So now is the time to correct a few myths and explain what Brexit means for the UK's relationship with Tanzania.
Firstly, Britain has not yet left the EU. Formal negotiations are now starting and are expected to conclude in 2019. Until then, the UK remains an EU Member State with the same rights and obligations that it currently holds. And so we remain firmly engaged in the EU's relationship with Tanzania.
We remain a major contributor to the EU's development support to Tanzania and we are proud to work alongside the EU and other EU countries in many of the programmes we fund directly. And while we are leaving the European Union, we are not leaving Europe – we want to remain committed partners and allies to our friends across the continent.
Secondly, even after we leave the EU, Britain will still be the outward-looking country it has always been. The UK is by instinct and history a global nation that recognises its responsibilities in the world. We will continue to play an active role; to play our part in contributing to security, peace and prosperity across the world, and to welcome global talent and investment to Britain.
Britain is the only country which has committed to spend at least 2 percent of our GDP on defence, twenty percent of our defence budget on equipment and 0.7 percent of our national income on development. We will remain a permanent member of the UN Security Council.
Third, Africa is going to become even more important to the UK, as is the Commonwealth. Later this year we will host a major international conference on Somalia in London. We will remain at the forefront of work to tackle threats such as corruption and deadly diseases like Ebola, as we did in Sierra Leone.
British peacekeepers will continue to support UN Missions in a number of conflicts. And we are proud that next year the UK will host Heads of Government from the 52 Commonwealth countries that span Africa, the Americas, Europe, Asia and the Pacific, representing 2.2 billion people.
Fourth, we remain fully committed to free trade. The UK is still the fifth largest economy in the world. We were the second fastest growing major economy in the world last year. We are ranked in the top six countries in the world as a place to do business. So we can be confident about the fundamental strengths of the UK economy and optimistic about the role we will forge for the UK beyond the EU - building on our strength as a great trading nation.
I am proud that the UK remains the largest foreign investor in Tanzania. Most importantly trade is increasing in both directions, supporting jobs and livelihoods in both our countries. I am delighted that British firms play an important role in all major sectors including energy, communications, construction, banking, agriculture, and the nascent oil and gas sector. There is more we can do, and I know more UK companies are ready to invest in Tanzania, creating jobs and opportunities.
Finally, our development support for Africa is unwavering. Our commitment to spending 0.7% of our national income on development is enshrined in UK law. Immediately after Brexit there were fears that if the UK economy weakened, so African economies would suffer too. But the British economy is fundamentally strong, and there are many reasons for us to be optimistic about our economic future outside the EU.
The UK remains fully committed to supporting Tanzania's development, to help create a more prosperous future for all its people. This means supporting delivery of quality services, including providing a good quality education for all boys and girls, creating jobs and the right environment for investment, and building stronger institutions to tackle corruption.
I know education in particular is a top priority for the Tanzanian government. The UK is working to increase access to, and the quality of, pre-primary, primary, and lower secondary education which will support almost 600,000 children to receive a quality education. We also focus on English Language Teaching, creating opportunities for young Tanzanians to engage with other cultures and develop international perspectives. This is helping young Tanzanians access the best educational opportunities at home and abroad to improve their skills in preparation for study and work. For example, the British Council has some 300 school links between Tanzania and the UK through which 3,000 school leaders and 30,000 teachers have been trained in 25 hubs around Tanzania. We are also creating opportunities for young Tanzanians to study in the UK on scholarship programmes like the Chevening and Commonwealth Scholarship Schemes.
All this is evidence of the enduring nature of the UK's partnership with Tanzania. I am confident this partnership will continue to go from strength to strength as we leave the European Union.
Published 12 April 2017