Oman Trade & Investment Forum
Foreign Office Minister for the Middle East Alistair Burt addresses Omani business leaders in London.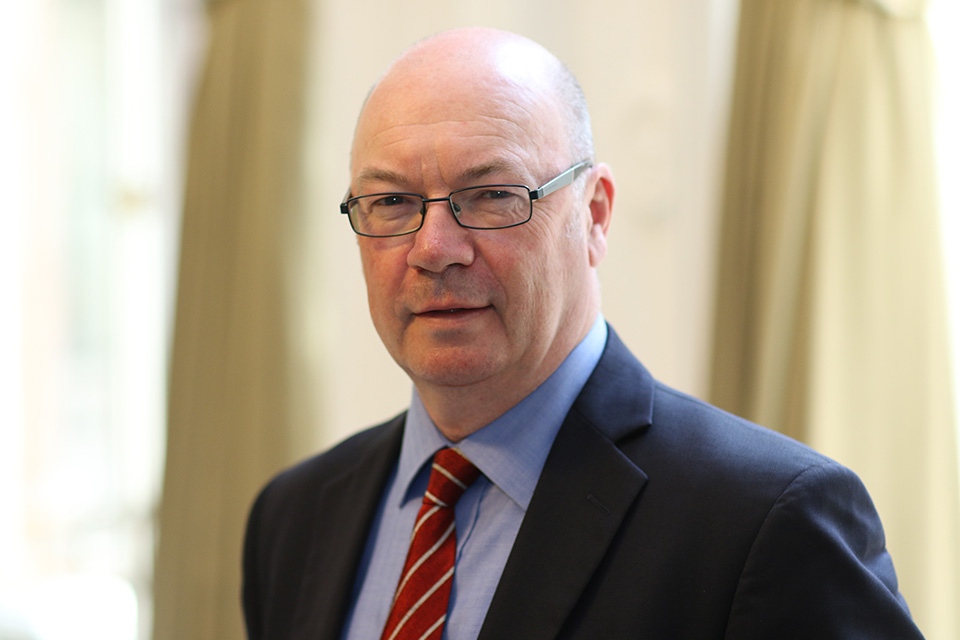 Good Afternoon and thank you for your warm welcome.
One disadvantage in speaking last is that everything has already been said by previous speakers. I don't want to detain you long, but I do want to congratulate the organisers of today's event on what I am sure has been a successful day.
I am particularly pleased to see such a large Omani business delegation participating with UK counterparts since it is you who will follow up today's conference.
This is an important week and one which will help us elevate relations with the Gulf - with the GCC Expo, European Future Energy Forum and the Abu Dhabi Investment Forum all having taken place in London over the past few days.
Tomorrow, UK Trade & Investment will launch a brand new guide to sports infrastructure opportunities in the Gulf. And next week, we have the State Visit of His Highness the Emir of Qatar.
The Gulf is not only a major trade & investment partner in its own right - but also an increasingly important global trade, transport and services hub thanks to its strategic geographical location.
Last year, UK exports of goods and services to the Gulf were three times greater than our exports to either India or Russia. And five times greater than our exports to Brazil. Gulf States have tens of billions of pounds invested in the UK.
The Gulf currently accounts for around 50% of UK Defence exports (representing around 30,000 highly skilled jobs in the UK) and UK Trade & Investment's Defence & Security Organisation estimates that around US$100 billion will be spent on defence and security technology in the region over the next 5 years. Without security, there is no prosperity.
As FCO Minister for the Middle East, I chaired the first Gulf Initiative ministerial meeting in July. The UK's relationship with the Gulf had not been delivering what it should for the UK and there was a sense of disappointment in some Gulf States.
The Gulf Initiative is a real opportunity to deepen our engagement and bring a step change in relations, working across Whitehall as a joined-up Government". I was therefore particularly pleased to have held a meeting yesterday with the GCC Secretary General and fellow Ministers to look at the full range of our relationships.
UK trade with Oman continues to rise - up by 46% over the first quarter of this year; and by 61% since 2006. UK strengths in engineering and technology related to enhanced oil recovery are key drivers.
Major UK successes include Carillion, who are building strategic projects across the Sultanate; BP, with the commercialisation of a major gas field from 2012; and, in the Financial Services sector, HSBC and Standard Chartered - who continue to expand their presence. The UK remains the largest foreign investor in Oman.
The UK is also, of course, a major investor in the rest of the Gulf, both in human terms - an estimated 150,000 Britons currently live there - and financially.
We want the UK to be Oman - and the wider Gulf's - commercial 'partner of choice'. British business and expertise have much to offer the region. The ambitious development plans of all Gulf States match so many areas of British expertise. The UK remains committed to making it quicker and easier for British businesses and Gulf States to do business together.
There is a trend in the Gulf towards diversification of economies away from reliance of traditional hydrocarbon industries, so creating the conditions for long-term sustainable growth.
We want to ensure that British firms win, on merit, a large share of the estimated $2.2trillion in infrastructure projects currently planned or underway in the Gulf. We are looking carefully at how the implementation of a more projects-based approach to the UK's trade promotion activity, might encourage and facilitate consolidated UK bids for major infrastructure projects.
A new, projects-based approach to our trade support will aim to bring a range of British experts to major investment projects, not just individual specialists.
We have identified a number of projects in each Gulf State where this new approach could be deployed - including the Economic Cities programme in Saudi Arabia; the multi-state GCC Rail project; the expansion of Salalah & Sohar Ports in Oman; the UAE's civil nuclear programme and Saadiyat Island development; and industrial zones across the region.
Apart from oil, gas and petrochemicals, healthcare, education and training also provide good opportunities for the UK. Plans to develop Oman's tourism potential have stimulated interest and activity in the hotel and leisure sector.
The UK's education system is highly respected in Oman, as elsewhere in the world. Over 2200 Omani students are currently in higher or further education in the UK. 23 UK universities are running courses through local educational institutions and there is scope for more - including a strong desire to see a UK university establish a permanent campus in Oman.
The new free trade zones in Sohar, Salalah, Buraimi and eventually in Duqm, share many of the characteristics of the region's other economic zones that attract investment - such as 100 per cent foreign ownership, tax exemptions on imports and exports and corporate tax holidays.
The strength of the bilateral relationship, and in particular the Omani perception of that strength, remains a significant determinant in commercial success. But other nations enjoy good relationships as well - and we continually see others strengthening their ties. We must not sit back on our laurels.
Oman has come a long way over the last 40 years. With our Omani friends, we share pride in their achievements. On this occasion, I offer congratulations on the years of consistent and sustained growth and I look forward to building a stronger, deeper and mutually beneficial relationship into the future.
(Check against delivery)
Published 21 October 2010