Oil and Gas UK Decommissioning Conference
Michael Moore MP, Secretary of State for Scotland, discusses decommissioning and the globally renowned reputation of our oil and gas industry.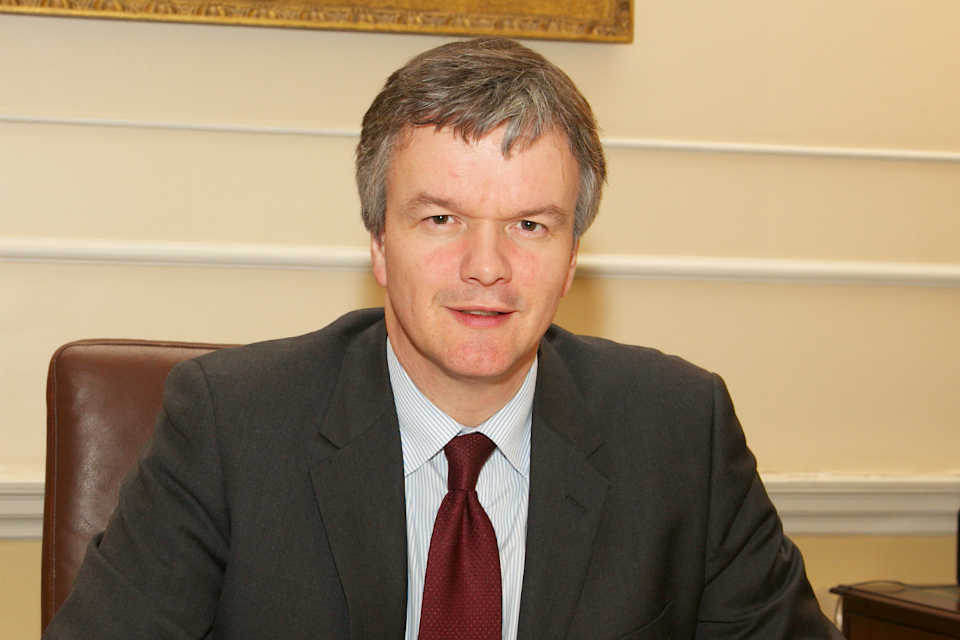 I would like to start by thanking Oil and Gas UK and Decom North Sea for inviting me here to today's conference.
Over the past two weeks I have travelled extensively across Scotland, and I have seen many energy related projects. From the Dounreay site in Caithness to Sullom Voe in Shetland, down to Cruachan Power station in Argyll.
Energy was, is and will continue to be a pivotal sector in Scotland's economy. Whether we are talking about renewable, nuclear or the oil and gas industry, there are real challenges and massive opportunities ahead of us. You know that. That is why you are here today.
This conference has been about getting ahead. Getting ahead of the game in offshore decommissioning and securing the benefits arising from this expanding sector.
This is the first time that I have attended a Decommissioning event; although I met a few of you at the Subsea UK Parliamentary Reception I attended a couple of months ago at Westminster. I was interested to hear some of your views on the future of decommissioning and encouraged by your ambition to make the most of your opportunities.
So I am very pleased to be here with you today. It is also a rare chance, to be talking to an audience about something other than deficit reduction, vital though that is.
I would like to share some thoughts with you this afternoon about two key areas.
First, decommissioning challenges and opportunities;
And second, the importance and globally renowned reputation of our oil and gas industry.
At the outset though, let me acknowledge the tragic recent events in the Gulf of Mexico which are still very much on our minds.
Gunther Newcombe's [BP] points on safety.
The UK Government continues to monitor events and will look at any lessons which need to be learned. The work of the Oil Spill Prevention and Response Advisory Group (OSPRAG) is of great value in this respect and I recognise the significant industry expertise which this embodies.
We are together determined to ensure the best outcome for future safety in our waters.
As industry experts have emphasised, our offshore regulatory regime must always be robust and fit for purpose. The increased number of inspections implemented in the North Sea is indicative of proper engagement and a proper response to the events in the Gulf.
In some quarters, there have been calls for sterner measures.
I know that Commissioner Oettinger has made clear his support for a moratorium on deep sea drilling. I can assure you that his view is not ours. Work will not stop: It will go on, safely and purposefully.
When it does stop, at the point where our resources are exhausted, new challenges face us, which are, of course, your main focus here today.
Decommissioning
The process of decommissioning offshore oil and gas facilities is of course complex. It calls for sophisticated management, planning, coordination and control of a wide range of skills, resources, facilities, technologies, equipment, services and consultancies.
The decommissioning of offshore oil and gas platforms will soon start to speed up. Around 260 UK Continental Shelf (UKCS) fields will have to be wholly or partially removed from UK waters by 2040.
In our preparations, there is a need for continued investment in technologies both old and new which will take time. I heart your concerns about how regulation can affect this.
The challenge is to ready ourselves, to work with the North Sea supply chain for what is a multi-billion pound opportunity. It is estimated there will be around £25 billion of work in the UKCS over 30 years.
Again Gunther's point about collaboration within sector and with government is critical.
This a fresh opportunity for Scottish firms to lead in the world. Decommissioning is an emerging market which offers Scottish businesses with the right expertise, decades of work, not just in the North Sea but right across the globe.
The whole supply chain will need to work together to provide reliable, safe and cost-effective solutions to the challenges which decommissioning poses. As a government we are committed to working with you on this as key partners.
Here in Scotland the industry is making headway with the Shetland Decommissioning Consortium and with a partnership between the Lerwick Port Authority and AF Decom. And I know that other companies and other organisations in Scotland are keen to follow Shetland's lead.
We are already seeing firms like Shell making plans to decommission the Brent Area with work awarded to Production Services Network. This is encouraging. I hope the work of Decom North Sea will help develop British expertise so that British companies make the most of British opportunities. After all a number of further fields are expected to follow suit in the not too distant future.
I also take Gunther's points that we are learning across the sectors, for example with nuclear, and there are environmental challenges, too.
As Secretary of State for Scotland I am a member of PILOT and I look forward to attending my first meeting. It has proved to be a very effective forum which has been instrumental in delivering a number of important and game changing initiatives. As the North Sea matures there is much more that can be achieved.
Now that PILOT has reached its 10th birthday, my Coalition colleague, the Energy Minister Charles Hendry, is working with the industry to assess how it should evolve. Decommissioning is of course one of the key energy issues that PILOT will tackle.
The Importance of North Sea Oil and Gas
Beyond decommissioning, I would also like to underline the importance we attach to the oil and gas sector as a Government and celebrate the globally renowned reputation of our oil and gas industry.
North Sea oil and gas has been a key part of Scottish life and the Scottish economy throughout my adult life. It has always been a source of prosperity and political debate.
This is an industry which has a story like no other. A rollercoaster of inspiration, excitement and tragedy at different times. A story which this audience more than any other knows so very well.
Extracting oil and gas from the uniquely challenging North Sea involved unprecedented feats of civil engineering. It has never been easy.
It may be fair to say in the second decade of the 21st century that North Sea oil and gas is a mature sector. But it remains hugely important for Scotland, our energy supply and energy security.
The pioneering spirit which once involved 80,000 men and rigs sited halfway to Scandinavia has never been extinguished.
In fact it burns on. It is right here in the skills and expertise of a workforce whose talents are sought around the world. People from the UK's oil and gas sector are already working in every oil producing basin in the world.
The industry also has an excellent track record when it comes to overcoming hurdles. I appreciate that some of the technologies we now take for granted were once ground-breaking ideas. Easy oil wasn't easy at the time.
Of course, we know the challenges will become increasingly complex. To overcome them it is vital that the sector continues to attract the brightest and most talented young people to supplement its already substantial workforce. It is imperative for the North Sea to maintain its skills base.
Of course that means that the industry must be free to prosper. Government cannot grow the energy sector. But it can create the environment in which that growth can take place. We are committed to do all we can to make Scotland and the UK an attractive place to invest.
The Coalition is committed to creating an environment in which investment grows and business prospers. This is a government with an agenda pledged to simplify tax and to cut red tape too.
The phased reduction in Corporation Tax - to 24p in the pound by the end of this Parliament - will give the UK the lowest rate among G7 states.
Likewise, our changes to Employer National Insurance contributions, raising thresholds for established companies and partially exempting new enterprises, are geared to help business prosper.
Private sector led growth in a rebalanced economy is the only route to a sustainable recovery.
I am confident you will be a strong part of that and that in decommissioning we have new opportunities for growth.
Conclusion
So my message here today is this: In this government, your industry has a champion and a friend.
We support your desire for collaboration.
There is an exciting opportunity to exploit the decommissioning needs of our country: To grow the industry, to develop the skills, to continue to lead in the world.
I wish you every success.
Published 7 October 2010